4 Overlooked Link-Building Strategies (and How to Use Them)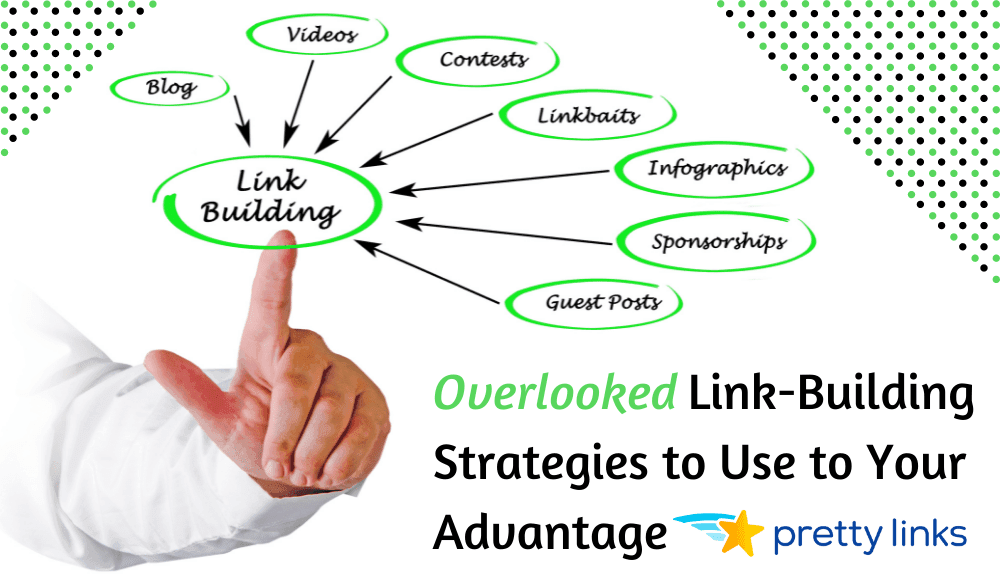 Link building can be challenging. However, it's also critical. Links to your website are some of the most important ranking factors for search engine optimization (SEO). Therefore, inbound URLs can directly impact your traffic and business growth.
Fortunately, you can use a few strategies to get high-quality links to your site from authoritative sources. You're probably familiar with some of these methods, but a few techniques are underutilized, even though they can prove just as effective.
In this article, we'll discuss what link building is and why it's essential. Then, we will explore four overlooked link-building strategies you can use to boost your rankings. Let's get started!
What is Link Building (and Why It Matters for Your Business)
Link building is the practice of obtaining high-quality links to your website from other websites. If those URLs come from credible sites, they can boost your rankings in search engine results and increase your reach online.
There is a caveat, however. A good link-building approach isn't about getting as many URLs as you can. Search engines are sophisticated machines that can discern quality. In SEO terms, they assess a website's authority, trust, and relevance.
Links from credible websites are more valuable to your rankings than URLs from untrustworthy ones. This is because high-authority sites pass on some of their link equity when their URLs point to your website. In turn, search engines use these links as ranking factors for your different posts and pages.
As you build inbound links, keep in mind that search engines try to make their results helpful to visitors. That means they frown on specific link-building schemes that artificially inflate a site's rankings.
For example, some site owners may use link farms. Others might post spam comments on blogs with URLs back to their site. Search engines can detect and often penalize such schemes by lowering cheating sites' rankings or delisting them altogether.
To optimize your inbound links (and avoid confusing search engines), you should consider using a URL shortener such as our own Pretty Links plugin: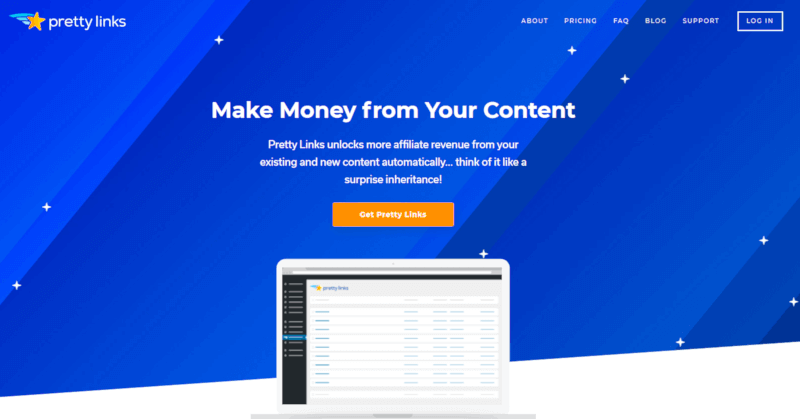 With our plugin, you can transform hard-to-read URLs and brand them to make their destinations clear. Legible URLs are beneficial to both humans and search engines, boosting your overall SEO efforts.
4 Overlooked Link-Building Strategies You Can Use
Many overlooked link-building techniques are uncommon but still effective. Some of these strategies might fit your business, website, or personal preferences better than the more common methods. Let's explore four of them!
1. Mine Competitors' Backlinks for Leads
Examining your competitors' websites, especially their backlinks, is a powerful technique. Not only does this strategy help you assess the competition, but it also shows you what's already working for others in your niche.
An excellent way to analyze your competitors' backlinks (and conduct all kinds of SEO-related activities) is using the SEMrush suite. This tool enables you to research your competitors, optimize your site for SEO purposes, and improve your marketing efforts: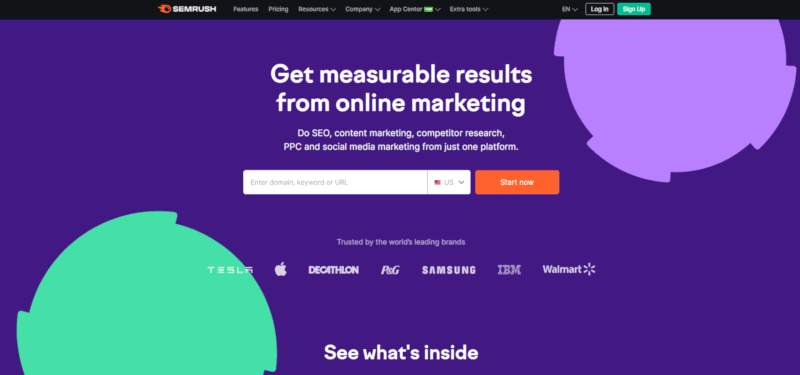 In particular, the SEMrush Backlink Analytics tool – which you can try for free – enables you to enter your domain and up to four competitors for comparison. Once you do that, the Overview tab provides information on top link-building opportunities.
For example, you'll be able to see which websites are linking to your competitors' content. These are your prospects. Select your most promising options and reach out to them.
You'll want to find mutually beneficial arrangements to get links from their sites to yours. Therefore, you might exchange URLs from different posts or pages on your respective websites.
2. Leverage Micro-Influencer Partnerships
Micro-influencers have anywhere from 1,000 to tens of thousands of social media followers. Furthermore, they've usually gained the trust of their audience and can, therefore, influence them.
Micro-influencers are typically far more accessible to small businesses than macro- or mega-influencers (who may have over a million followers). You can also find them across a broad range of social sites, including Instagram, TikTok, and Facebook.
Although micro-influencers have fewer followers, these smaller audiences can be valuable. Their followers tend to be more focused on specific niches. In many cases, there's also a stronger relationship between the influencer and the audience. That audience also tends to be sincerely interested in what the influencer has to say.
For example, Trey Bryant is a men's style micro-influencer on Instagram. He also has a very dedicated and engaged audience of followers: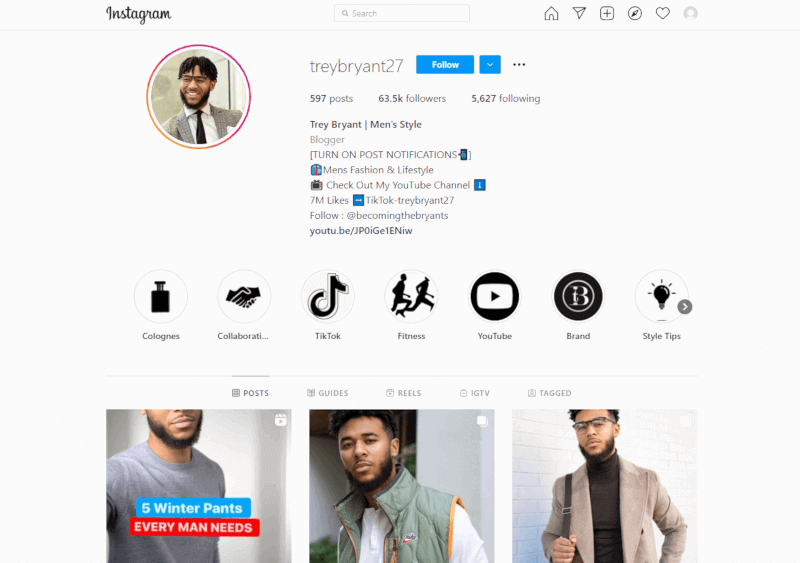 However, keep in mind that many people try to connect with influencers daily. If you can, try to get on the radar of your chosen marketer before proposing a partnership. You might do this by following them and commenting on their content.
When you're ready, contact your chosen micro-influencer with a specific request. Strive to make the partnership mutually beneficial by specifying your sponsorship terms and intended payment (if that's how you'll compensate them). You're more likely to receive a genuine reply by showing a serious proposal.
3. Apply the Skyscraper Technique
The skyscraper technique is a robust content creation methodology. It aims to produce pieces that both people and search engines will love.
At its core, this technique seeks to create higher-quality content than what already exists. Usually, that content is informative and uses creative mediums to communicate different data.
The final step of the skyscraper technique is partnering with other websites that write similar content. If you can show that your post adds value to their existing content, they may link out to it.
To find the content you can improve on, we recommend examining other people's posts in your niche using the SEMrush backlink checker tool. Ideally, you should look for content with a healthy number of inbound links.
Then, create a better piece than the content you find: go deeper, longer, more concise, more targeted, better laid out, visually stunning, etc. In other words, find any possible way to make your post more valuable and attractive to readers.
Finally, promote your new piece to the right people and ask them to link to it if they find it useful. Often, that process includes reaching out to bloggers in your niche.
4. Reclaim Brand Mentions and Images
If your site has been publishing helpful content for some time, there's a good chance that other websites have mentioned you online. However, they may have neglected to include links to your site.
In this scenario, you can reclaim missed opportunities. Other websites already value your site enough to mention it. Therefore, asking them to add a link to your page isn't an unreasonable request.
This is where tools such as Semrush's Brand Monitoring Tool come in: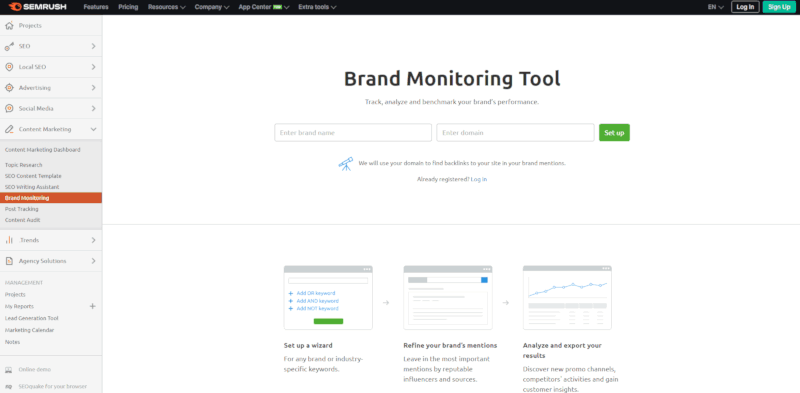 With a seven-day free trial, this tool enables you to find unlinked brand mentions. When you search for your business, you'll get a list of URLs that mention it. You can filter out the websites that already link to your content. Then, you can target the ones that don't and ask them to include URLs.
Moreover, you can request links from sites using images from your website. If your business creates unique infographics or other visual media, this content provides more opportunities for link-building.
Conclusion
Although link building can be complex, many effective techniques can make it smoother. What's more, one or more of the strategies we discussed may be what your business needs to take link building to the next level.
To recap, keep these link-building strategies in mind:
Mine competitors' backlinks for leads.
Leverage micro-influencer partnerships.
Apply the skyscraper technique.
Reclaim brand mentions and images.
Do you have any questions about using link building to grow your web traffic? Let us know in the comments section below!
If you liked this article, be sure to follow us on Facebook, Twitter, Pinterest, and LinkedIn! And don't forget to subscribe to our newsletter 😄