How to Find (And Link To) Credible Websites on Your Blog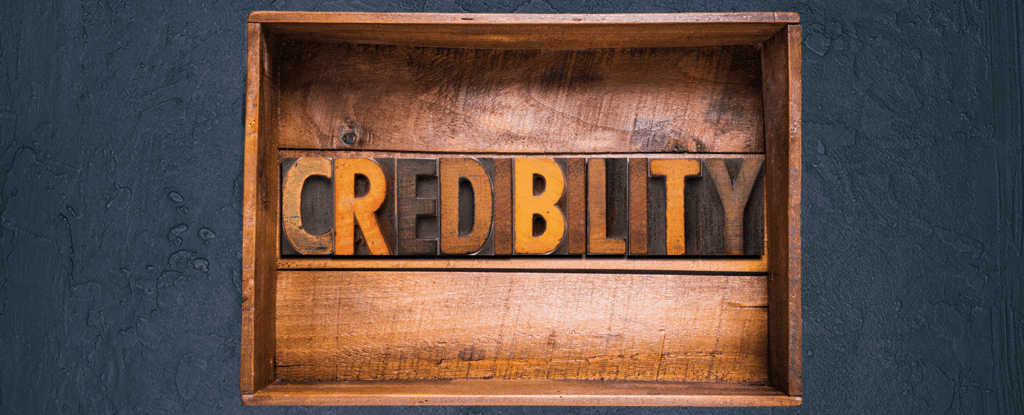 Creating backlinks to your website is important, but it's not the only way to boost your authority online. In fact, the links you use on your own blog can be just as influential. However, if you're not linking to the 'right' websites, you could actually be harming your credibility.
By linking to 'credible' websites, you increase your own website's standing as a result. This improves your rank in search engines, and makes your content more trustworthy. It also ensures that your readers get the best information, which is beneficial to your brand's own credibility.
In this post, we'll discuss the importance of linking to credible websites. We'll then share three foolproof tips for finding and linking to credible sources on your blog, including with the help of Pretty Links. Let's get started!
What 'Credible' Websites Are (And Why You Should Link to Them)
'Credible' is a subjective term, but one that's important when you're evaluating which links will be used on your website. To determine if a website is credible, there are various factors to consider. You should pay attention to who created the site, its overall appearance, how old the content is, and more. If the website appears on the first page of relevant search engine results, this also indicates that it is of high quality.
As you might imagine, linking to credible websites can have many benefits for your blog. Most importantly, it can:
By linking to credible websites, you also present yourself as trustworthy by extension. This can mean that your own website is more likely to be linked back to by others in the industry.
How to Find and Link to Credible Websites on Your Blog (3 Tips)
Now that you understand the importance of linking to credible websites, it's time to learn how to find and link to them. Here are three tips to get you started!
1. Only Link to Relevant, Timely Content
Just as the content you write should be relevant and timely, so too should the content you link out to. After all, it's most beneficial for your readers when your links point to useful websites. This also makes your own site and content more trustworthy by association.
While this strategy may take a little extra work up front, it's simple to implement. For example, you can:
Link to sites from the first page of relevant SERPs. These are usually the most relevant blog posts and articles on the topic at hand. It's also smart to filter your results by publish date, and try to link only to sites published within the year.
Perform a yearly link audit. This enables you to stay on top of your outbound links, and ensure that they're the most relevant sources you could be sharing.
Of course, it's also important to update your own blog posts to remain timely and relevant. This can make them a more credible resource for other industry bloggers to use in turn.
2. Link Out to Industry Leaders
When you link to poor-quality or relatively unknown sites, you can tarnish the reputation of your website and business by association. Instead, you'll want to link out to industry leaders whenever possible, especially those who are leaders in part due to their high-quality websites. As a result of providing excellent sources, your audience will be more likely to trust you.
To find and link to the best sites, we recommend that you:
Perform keyword research. This enables you to search for the most relevant keywords in your industry, and narrow down the top bloggers who've written on the topic.
Link to pillar posts. These are the most popular posts on a website. By linking to them, you can increase your own posts' popularity and ranking on SERPs.
Once you've linked to an industry expert's website on your blog, you can also reach out and tell them. This may encourage them to share your post with their followers.
3. Beautify Your Links to Increase Their Credibility
There are two types of links — those left in their original state, and those that have been optimized. By optimizing (i.e. beautifying) your links, you ensure that your readers know exactly what they're clicking on. This can boost your Click-Through Rates (CTRs), while also increasing credibility.
There are various ways to optimize your links. However, to get the most from the process, we recommend that you:
Use an optimized slug to provide transparency. A slug acts as the link's descriptor. By using an optimized slug, you make it easier for users to trust your links and click through to your content.
Use branded links to increase your own website's credibility. By using a link shortener that enables you to include your brand name in links, you can promote your name and improve your content's visibility.
To improve the CTR on your links, you should also consider creating keyword-optimized anchor text. This is beneficial for search engine rankings, and it tells readers exactly what information the link will provide.
Conclusion
The links you use on your blog can be just as important as the content. High-quality links show readers that you're trustworthy, and provide them with relevant, informative content. By ensuring that you only link to credible websites, you can improve your own website's standing, both in search engines and in the eyes of your audience.
In this post, we've shared three ways you can link to credible websites on your blog. To quickly recap, you can:
Only link to relevant, timely content.
Link out to industry leaders.
Beautify your links to improve their performance.
Do you have any questions about outbound linking, or how Pretty Links can help? Let us know in the comments section below!