How to Market a Service-Based Business (5 Key Tips)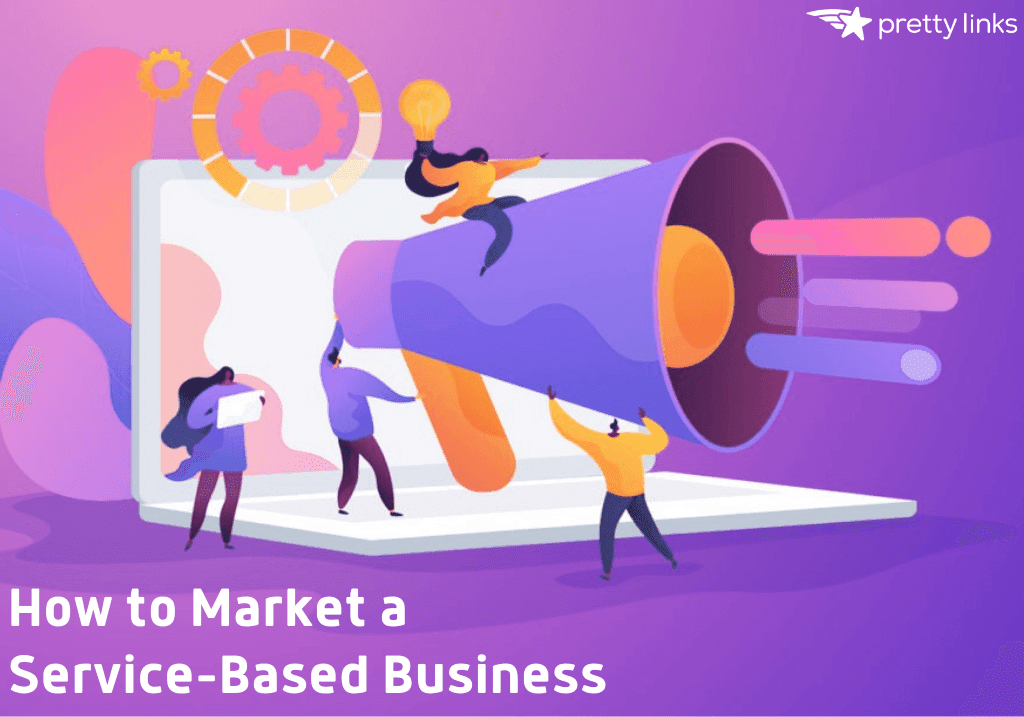 Marketing a service-based business isn't the same as marketing a product. You're not selling something tangible that your customers can see or feel. You're selling something intangible: your ability to deliver outstanding service and solve your customer's problems. This makes your job a little trickier.
The good news is, successfully marketing a service-based business is doable – it just requires a different approach. As we'll discuss, the trick is to differentiate yourself from your competitors and build trust with your customers.
In this post, we'll share our top five tips on how to market your service-based business effectively. We'll also reveal how Pretty Links can help you to analyze your marketing strategy. Let's get started!
1. Identify Your Unique Selling Proposition (USP)
If you're in a competitive industry, it's important to give your customers a reason to choose you over your competitors. One way to do this is by creating a unique selling proposition (USP)
Your USP is what makes your service-based business stand out from the crowd. It tells your customers what makes your offer special and why they need it.
Here's an example of what we're talking about: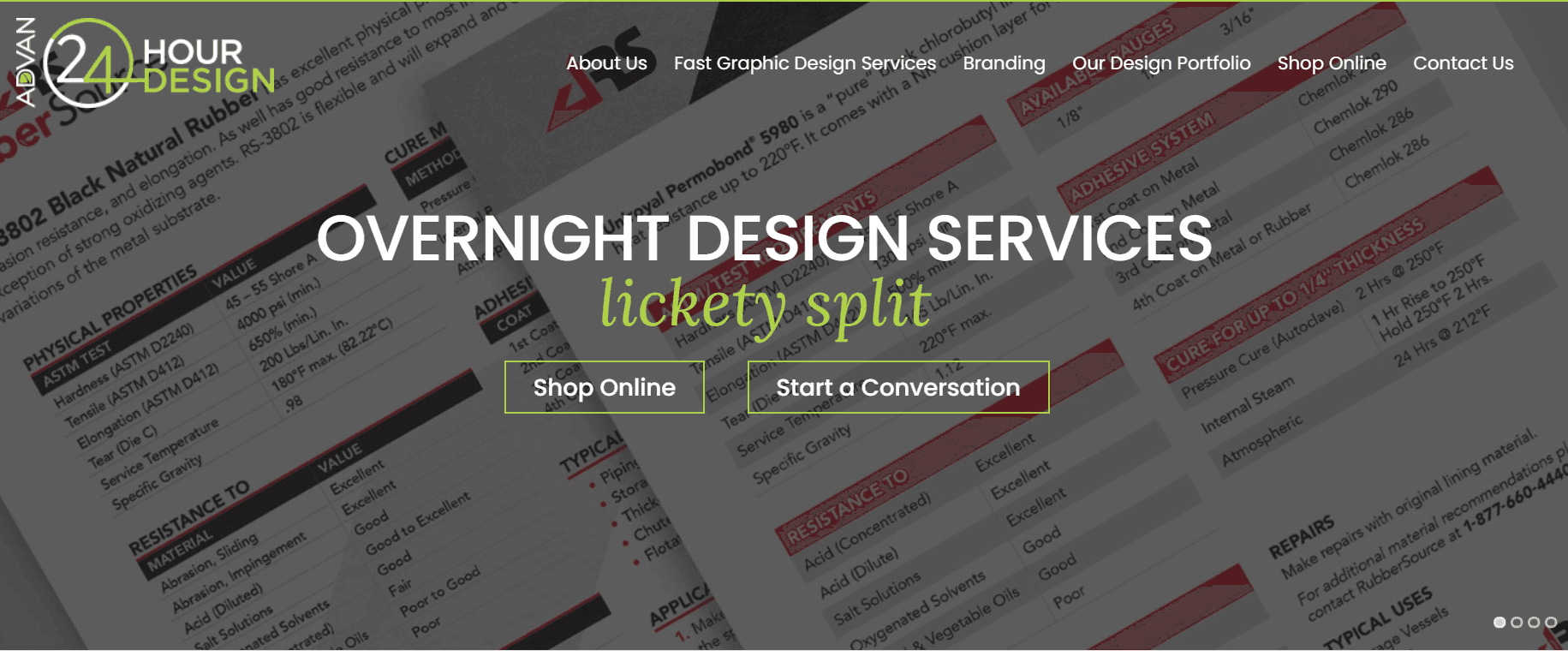 This is the home page of web design company 24-Hour Design. Its USP is immediately clear: it offers rapid, 24-hour turnaround times on all projects. This helps the company differentiate itself from its competitors and adds value to its service offering.
To devise your own USP, you need to ask yourself questions like:
What makes my offering better than the competition? For example, can you offer faster turnarounds, higher value, better quality, or outstanding service?
What special skills, experience, or knowledge does my team have? For example, has your business been operating longer than your competitors? Are your employees particularly well-qualified?
What pain points does my service solve? For example, can you help your customers save money or time?
Once you know what your USP is, you can incorporate it into your messaging and make it a central part of your brand:

As you can see in the image above, 24-Hour Design has already done this. The company's USP is made clear across all of its website pages, and it's a key focus of the sales copy.
2. Choose Which Marketing Channels to Focus On
Marketing channels are the methods you use to communicate with your customers. In other words, they're the platforms and strategies you use to promote your business. Some examples include:
There are many different marketing channels, but you probably won't have time to focus on all of them Therefore, it makes sense to pick just one or two and focus your efforts there.
The most effective marketing channel for you will depend on who your customers are. As such, you can start by carefully considering your target audience. You might want to create a detailed buyer profile of your ideal customer, complete with information like:
Their age and demographic information
Their interests and hobbies
Which social media platforms they use (if any)
What kind of marketing messages they respond best to
Once you know all this, it should be easier to determine where to reach them. For example, let's imagine that most of your customers are business professionals. In this case, attending networking events and handing out business cards might be a good strategy. On the other hand, if most of your customers are students, you can run promotional ads on a social platform that caters to a younger audience (such as Instagram).
3. Work on Building Trust
Building trust is likely to be much more important when it comes to marketing services than products. Unlike with products, services can't be returned if they're faulty. Therefore, the customer needs to have confidence that you're going to deliver.
One way to build trust is to include lots of social proof on your website. Social proof is evidence that other customers have already had good experiences with your business. This includes customer reviews, ratings, and user testimonials: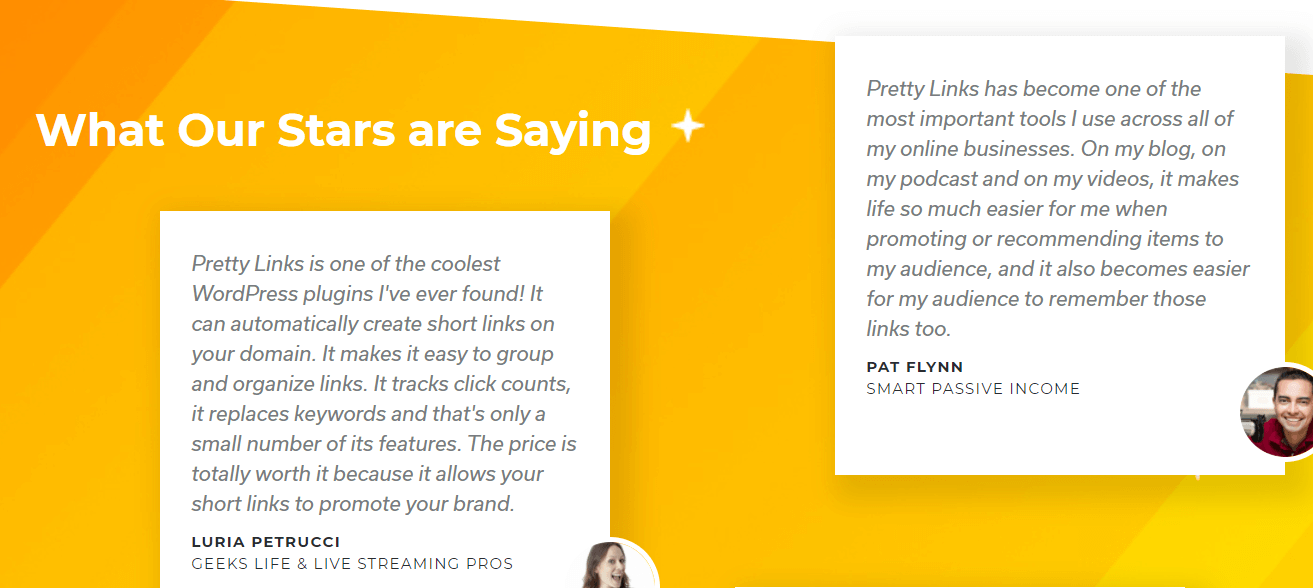 There are lots of strategies you can use to acquire social proof. Here are a few ideas:
Send follow-up emails to customers, and include your review form.
Run a giveaway that customers can enter by filling out your review form.
Launch a social media campaign to acquire user-generated content.
Make it easy for customers to leave a review or rating on your website.
Once you've earned some social proof, you can showcase it on your sales and landing pages.
4. Nurture Your Existing Customers
Marketing a service-based business isn't just about attracting new customers. It's also about building relationships with your existing customer base.
For service-based businesses, the sale isn't finished after the purchase. You have to continue to improve your existing customer relationships. This can help you land repeat business. Plus, happy customers are more likely to do additional marketing for you. For example, they might recommend your services to their friends.
One way to nurture your existing customers is to provide after-sale support. This can be as simple as sending a "thank you" email after your service has been delivered.
It's also a good idea to always try to exceed customer expectations and go the extra mile. This can help to create positive customer experiences and build loyalty.
5. Monitor, Analyze, and Review Your Marketing Strategy
Finally, it's a good idea to regularly analyze and review your marketing performance. Looking at your key performance indicators (KPIs) and comparing them against your goals can help you to figure out what's working and what isn't. This, in turn, can help you to hone your strategy. We'd recommend doing this at least once every few months.
You can use analytics tools and set up link tracking in order to monitor clicks and conversions. Pretty Links can help with this: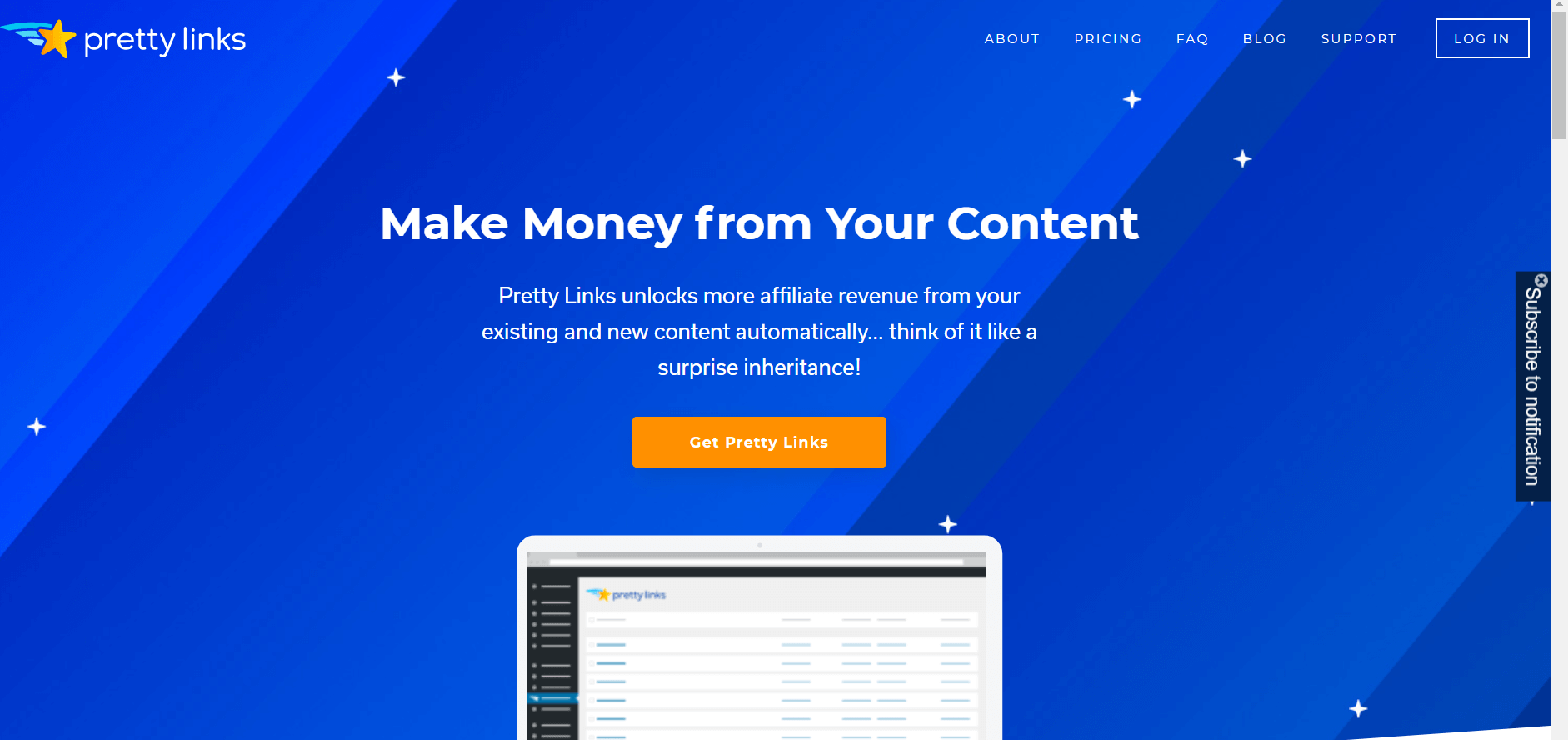 Pretty Links enables you to create your own branded affiliate links to use in your marketing campaigns. You can see how many times your links have been clicked on across different marketing channels from your WordPress dashboard.
If you're interested, you can sign up for as little as $79 per year. Check out our pricing page for more information.
Conclusion
Marketing a service-based business can be tricky, especially if you're in a very competitive industry. To succeed, you'll need to think carefully about your marketing strategy and give your customers a reason to choose you over the competition. It also helps to track your marketing performance with the help of tools like Pretty Links.
Before we wrap up, here's a quick recap of our top five tips:
Identify your Unique Selling Proposition.
Choose which marketing channels to focus on.
Work on building trust.
Nurture your existing customers.
Monitor, analyze, and review your marketing strategy.
Do you have any questions about how to market your service-based business? If so, let us know in the comments section!
If you liked this article, be sure to follow us on Facebook, Twitter, and LinkedIn! And don't forget to subscribe in the box below.