How to Fix Dreadful Crawlability Issues to Boost Your Website's SEO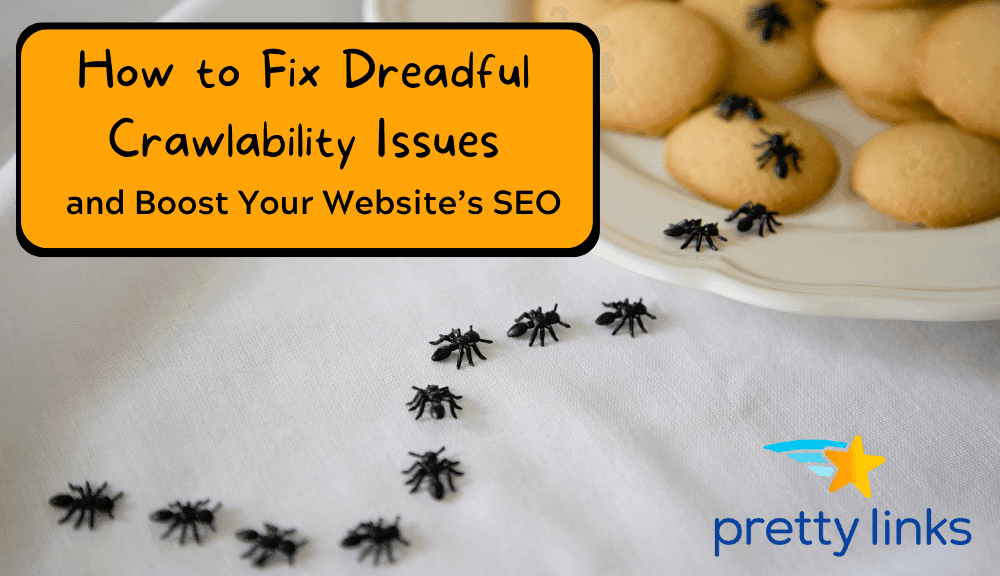 Search engine optimization (SEO) is quickly becoming the number one issue for online businesses. Climbing the search engine ladder is essential if you want to grow your online presence. In fact, 49% of marketers report that organic search has the best return on investment (ROI) over any other marketing channel.
But SEO can also be something of a nightmare. Imagine you've spent long hours incorporating important keywords onto your site. You've worked hard to create compelling content and addressed mobile access by asking what is Google AMP? Yet, your website is still buried deep on search engine result pages (SERPs). Why could this be?
One reason may be that your website has poor crawlability. This is a common issue affecting many website owners. But what is crawlability, and how can it be improved? Read on to find out!
What is Crawlability?
When a user performs a query using a search engine, they'll receive a list of websites that are relevant to their query. The way a search engine determines relevant web pages is through careful analysis of data on different web pages. This process is known as crawling. For a website to appear high in search engine rankings, it must first have good crawlability.
To achieve this, a website needs to be accessible to search bots (bots used by search engines to collect data). If search bots are unable to interact with your website, it will result in ineffective crawlability and your site will receive a poor SEO score.
With so many different aspects to consider, it's no wonder that businesses are turning to automation tools. These allow you to focus on added value areas such as SEO strategy. There can be various reasons for a website having poor crawlability. Some of these issues have simple fixes, while others will need a more experienced hand.
Here are some of the common barriers preventing good website crawlability and ways you can overcome them.
Duplicate Pages
You might not realize it, but there's a good chance that individual pages on your website are being accessed from multiple URLs. For example, all websites start with "WWW", but most users don't include this section of their web address when locating a URL.
This means that people can access two different versions of your site. The '"WWW" version and the version that does not include this text. You might not have noticed this because these are, in effect, two versions of the same webpage.
This poses a problem for search bots. They have no way of knowing which version to include in their search results. Bots also take a specified amount of time to crawl each website. If they are constantly identifying the same content, it will mean less time for scanning important pages.
This might sound like a headache. Luckily there's a simple solution to this issue known as URL canonization. To apply URL canonization to your website, you need to send a "rel= Cannonical" header in your page response. If you're unfamiliar with website coding, it's a good idea to enlist the help of a web developer to help you with this.
Duplicate pages are not the only thing you need to worry about. As with duplicate pages, duplicate content can also be an issue. Are there instances where you reused large sections of content on your website? If so, think about ways you can rework this content.
If your website is having crawlability problems, your first port of call should be to look for duplication issues.
Issues with Your Sitemap
Your sitemap can be important. It acts as a blueprint of your website. It should contain all your pages, videos, and other important files. It should also display the relationships between pages, how they are connected, and how a user can navigate from one to another. The sitemap makes it easier for search engines to find which pages on your website are the most important. This affects how they are positioned in search results.
Your sitemap is only as useful as the information that it contains. Logical structure and optimized links are vital. If your sitemap contains the wrong pages, it can confuse search bots. This could prevent important pages from being indexed.
If your sitemap does contain errors, there is an easy solution. Ensure that all URLs contained within your map are correct – this means no typos or syntax errors. You may find that you have neglected to remove old URLs that no longer serve a purpose on your website. If this is the case, be sure to remove them. There are several other points to bear in mind:
Keep the number of URLs within your sitemap below 50,000.
Be sure to check that all domains and subdomains are identical.
Your site map should be UTF-8 encoded (a way of representing Unicode text on your web pages).
It should not be larger than 50Mb when uncompressed.
An accurate and error-free sitemap will make your website friendlier for search bots, improving your crawlability.
Do You Need a Sitemap?
If you don't have a sitemap, search bots can usually find much of your site. A sitemap just helps things along. So, whilst you don't necessarily need a sitemap, it certainly gives you an advantage.
That makes it a no-brainer. Anything that improves your discoverability is a must if you want to properly stand out against your competition. If you want to boost your SEO, make sure you have a strong site map.
Search Bots Missing Important Pages
As already explained, search bots will only scan your website for a finite amount of time. If this time is spent scanning pages that are less important, you may miss high-priority pages.
Luckily, there is a way to solve this problem. Google, which currently dominates a massive 87% of the search engine market, has presented a piece of code designed to focus on important pages. You can direct its bot, known as Googlebot, not to scan certain pages.
To do this, you need to modify your "robots.txt file". Once again, you may need to call in help from a web developer.
Keep Your Content Up To Date
There are many reasons why having fresh content is important. Users expect easy navigation and clear information, such as the latest product details and offers. If your site managers aren't on the ball, users will simply look elsewhere. With so many IT professionals now working from home, keep an eye on your remote workforce management.
There is another reason why this is important too. Search engines will regularly visit sites that frequently update their pages and add new content. So, keeping things up to date and fresh is good for both customer experience improvement and for improving SEO.
Improve your page speed
We've seen how poor sitemaps, broken links, and scanning unimportant pages can waste the time that a bot will spend on your site. It's also the case that the quicker your pages load, the quicker the crawler can go through them.
Google PageSpeed Insights is a useful tool that can tell you if your site is quick enough. If your speeds are not good enough, you might want to check your channel bandwidth.
Alternatively, your site could be using inefficient code. This might be because the initial design, although working correctly, was inefficient. It could also be the case if pre-existing code has had various updates and add-ons without considering overall design and efficiency. An experienced web developer might be needed to identify and correct this.
If your site does need an overhaul, don't overlook testing. Activity such as UI tests can be the difference between success and failure.
Check for Outdated Technology
This is especially important if your website was set up some time ago. You'll want to make sure that the technology your web pages use is bot-friendly. Here are a couple of examples to look out for:
Flash files: crawlers aren't likely to read these (they're also often unsupported by mobile devices – and we know how important optimized mobile sites are.
HTML frames: these are outdated and poorly indexed, so they don't sit well with crawler bots. Make it a priority to replace them.
The advantages aren't restricted to SEO. Ensuring you use up-to-date technology and understand how to use the analytics it delivers are critical to your business.
Invest in a Site Audit
Whether it's a flaky conversion rate or poor use of mobile sales tools, audits can show where you need to improve. If you're still not attracting Google's attention, you may want to perform a website audit. A full audit can be daunting, so you may want to initially focus on your key pages and links. Automation can also lend a hand here.
There are lots of packages that check website health. These will help identify problems that affect crawlability. You can also find lots of advice such as this seven-step guide.
In Conclusion
Most businesses now recognize the need for high-quality, engaging websites. Perhaps, fewer think about the importance of SEO and particularly crawlability. With so much else to consider, it's easy to overlook. Any business that relies on online traffic, however, does so at its own risk.
Good crawlability will uprank you on SERP lists and ahead of competitors. Poor crawlability leaves you unnoticed, with reduced site visits, fewer customers, and lower profits.
If you have been overlooking crawlability, it would be a good idea to address that now.
Do you have any more questions on how to improve the crawlability of your site? Ask away in the comment section below.
If you liked this article, be sure to follow us on Facebook, Twitter, and LinkedIn! And don't forget to subscribe to our newsletter.