How to Get Massive Traffic from Writing Guest Posts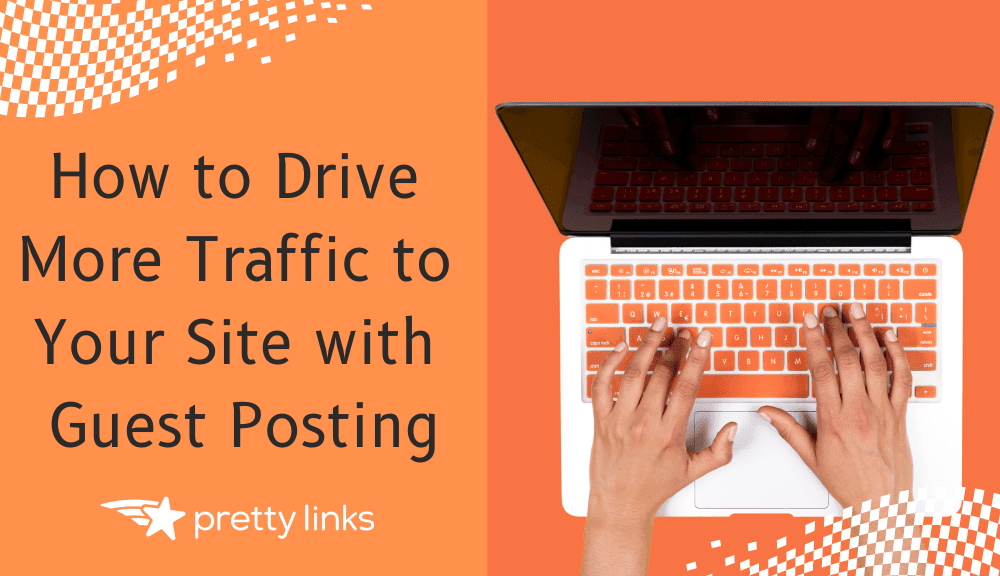 If you're new to blogging, you might struggle to market your content to the right audience. It can take time and effort to improve your search engine rankings and gain more visitors.
Writing guest posts for established blogs can be an effective way to improve your organic traffic. Rather than relying on search engine optimization (SEO) tools, guest blogging can naturally target your niche audience and direct them to your site.
In this post, we'll give you an overview of guest blogging. Then, we'll discuss how this technique can improve your website's organic traffic. Let's get started!
An Introduction to Guest Blogging
When a writer publishes content on a website that doesn't belong to them, this is called guest blogging. Once you become a guest blogger, these posts can significantly improve your reputation and even benefit your website:
Guest blogging often provides mutual benefits for both parties. Here's why a website owner might consider using a guest blogger:
Develop fresh content
Gain a reputation as a leader in a specific field
Improve credibility by offering readers a new point of view
If you're new to blogging, writing guest posts can be an effective way to gain exposure. By simply creating articles for an established blog, you can get your name out there and earn a reputation as an expert in your niche.
How Writing Guest Posts Improves Your Website's Organic Traffic (3 Ways)
Now that you're aware of guest blogging, let's dive deeper into its benefits. We've already covered how guest posts can help the target blog. Now, let's discuss why you might consider writing for other websites.
1. Establish Your Authority
Writing posts on well-known websites can be the key to establishing your authority in your niche. Visitors will learn to trust your opinion when you create a high-quality guest post. This trustworthiness can increase brand awareness and drive more traffic to your content.
Some websites are known for delivering credible, well-researched information to their readers. When you are featured on a renowned blog, readers will automatically assume that you are an expert on the topic.
For example, Danny Iny wrote one of the first guest posts on Copyblogger in 2011. After generating over 200 comments and 900 tweets, other content creators contacted Iny for interviews and projects. By simply writing for a reputable blog, he was able to boost his reputation:
However, visitors won't trust content by default. To establish authority in your niche, it's essential to ensure that every guest post has relevant, up-to-date research. Then, when visitors need further information, they can visit your site because they trust the information you provide.
2. Find Your Target Audience
Since your content won't appeal to everyone, finding your target audience is essential. By focusing on this specific group of people, you can avoid wasting time on general marketing efforts.
Fortunately, writing guest posts can be a great way to push your content to the right people. After defining your target audience, you can reach out to blogs in a similar niche.
To do this, you can include a specific niche keyword in your search for host blogs. For example, you could search for "niche keyword" + "write for us":
By narrowing your search, you can write for blogs in your ideal niche. This strategy can effectively expose your writing to interested readers and direct them to your website. Plus, you can offer valuable information to a relevant blog because of your experience in that niche.
3. Earn Backlinks
Link building is an important content marketing strategy for bloggers. When other websites link to your content, these URLs can significantly boost your organic traffic. Therefore, many bloggers aim to increase their backlinks because of these benefits.
Put simply, backlinks are links that send users to another website. As you're writing your guest post, you can include URLs that direct readers to your blog: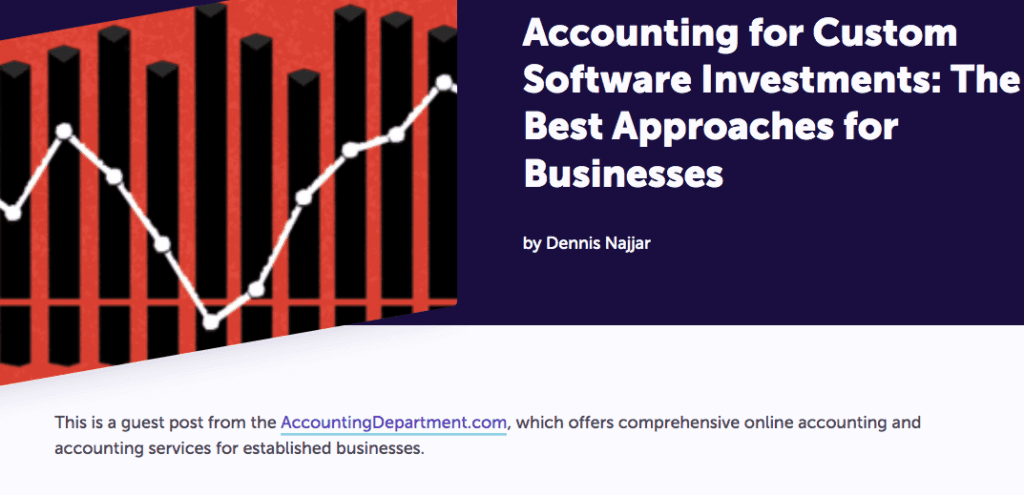 If visitors enjoy your content, they'll likely want to find more articles you've written. By adding backlinks, you can highlight other relevant information on your website.
Plus, if your blog earns many backlinks, these URLs can inform search engines that your content is valuable. These links can boost your rankings in the search engine results.
However, there are a few other factors to consider to make your backlinks successful:
Select a website that is similar to your niche.
Review a site's performance and reputation.
Avoid using too many backlinks.
Check to see if your target blog puts a limit on backlinks.
Ultimately, your goal as a guest blogger should be to develop high-quality content for that website. You shouldn't start guest blogging just to earn backlinks. Still, you can typically include a few URLs in your guest post to give readers additional reading material.
Conclusion
Almost anyone can start a blog, but getting it off the ground can be challenging. Fortunately, writing guest posts for similar websites in your niche can successfully drive visitors to your blog.
To review, here are the main ways that guest blogging can improve your organic traffic:
Establish your authority.
Find your target audience.
Earn backlinks.
Do you have any questions about boosting your website's organic traffic with guest blogging? Ask us in the comments section below!
If you liked this article, be sure to follow us on Facebook, Twitter, Pinterest, and LinkedIn! And don't forget to subscribe in the box below!
1 Comment
Krishna Singh

August 8, 2023

Really appreciate your blog, helped me out to generate quality back links and traffic.