The Beginner's Guide to Creating and Promoting Traffic-Driving Guest Posts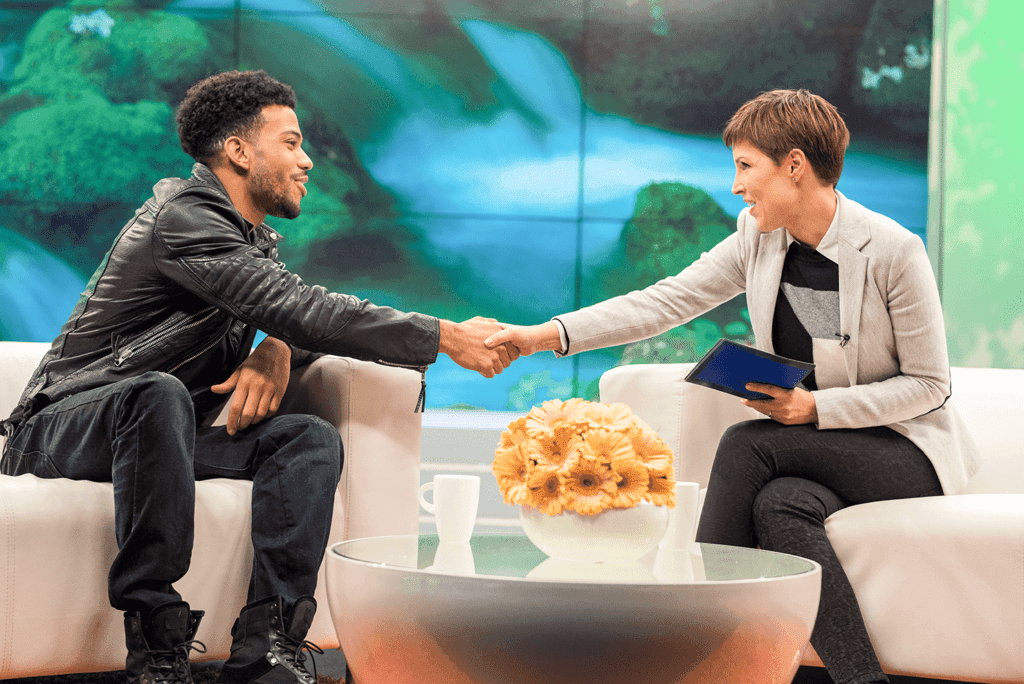 Guest posts are a smart way to bring new traffic to your website, and establish yourself as an industry authority. However, just publishing the guest post isn't enough to be successful. If you simply post and run, you won't get much lasting benefit.
By creating a more structured approach for creating and promoting your guest posts, you can improve their effectiveness dramatically. This is not just beneficial for your brand's credibility – it can also drive more traffic to your website and improve your search engine rankings.
In this post, we'll discuss the positive effects that guest posts have on your own site. Then, we'll highlight three ways you can optimize guest posts so they drive the most traffic possible to your website. Let's get started!
The Benefits of Writing Guest Posts
A guest post is content that you write exclusively for another website. This enables you to share your expertise with a larger audience. It also introduces you and your brand to new readers, since you'll usually get a tagline and bio included alongside the post.
Writing guest posts is a strategy with numerous benefits. By spreading your content across the web, you can:
Drive traffic back to your own website.
Expand your brand's reach and visibility.
Build your brand's credibility.
Attract more qualified leads.
When used correctly, guest posts can be a stepping stone to a more popular blog and a highly profitable website. Let's take a look at how you can create the best possible guest posts.
How to Write Traffic-Driving Guest Posts (3 Key Tips)
If you're ready to drive more qualified traffic to your website, here are a few techniques you can implement right away!
1. Link to Your Website Within the Guest Post
Adding links to your guest posts is an important way to back your claims and provide further information to readers. You can make your links even more useful by shortening them. Shortened links are more aesthetically pleasing, which draws attention and compels readers to click on them. This is crucial when creating guest posts, since you'll want to encourage readers to visit your own site and content.
What's more, there's a 'right' way to add pretty links to your guest posts if you want them to be effective. You'll need to:
Add long-tail keywords to the slug. These will attract the right audience, informing them about what the link contains before they click on it.
Use keyword-rich anchor text. This is helpful for search engine rankings, and explains the link's contents to human readers.
It's best to consider links as a tool in your marketing arsenal. This means beautifying (and branding) them to fit your needs, no matter where your content is posted.
2. Interact With Readers in the Guest Post's Comments
A quality guest post, especially on a popular site, is bound to get comments. It's important that you use those comments to interact with your readers. This provides a way for readers to connect with you, making you seem more approachable and genuine. It also improves your credibility, and gives your post a longer life span.
There are no magic tricks when it comes to interacting with commenters. You should be yourself, while providing the most valuable information possible. To go the extra mile, you can:
Offer valuable insight that further expands on your post. Whenever a guest post is published, stick around for a while to provide more in-depth answers to any questions readers may have.
Add relevant links to your own posts. If a reader asks a question that you've previously answered in another piece of content, you can link to that post. This drives traffic to your site, while also giving your audience the information they need.
You can also take steps to get the conversation going in the first place. At the end of your guest post, be sure to ask readers what they think about the topic, and encourage them to discuss it.
3. Promote the Guest Post Extensively on Your Social Media Profiles
Once your guest post is published, it's time to let people know about it. The best way to do that is by promoting it on your social media profiles. Doing this will notify your current audience of the guest post, who can then share it with their networks.
To get the most from your social media promotion, here are a few tips to keep in mind:
Add the link to your profile bios. This makes the link prominent, and ensures that it won't vanish down your timeline.
Use media to attract your followers' attention. As visual posts are more likely to be shared, images and videos are beneficial for drawing in a larger audience.
Link to the guest post on your own website. You can even update previous posts you've written on similar topics, to link to the new guest post.
You can also promote the site that's hosting your guest post on social media. This will drive more traffic to its profiles, and expand your reach at the same time.
Conclusion
While getting your guest post published is a major accomplishment, it's not the most important part of the process. By optimizing and promoting your guest posts, you can ensure they get plenty of exposure and yield more traffic.
In this post, we've discussed the importance of guest posts for driving traffic to your website. We've also shared three strategies you can use to make your guest posts as effective as possible. They are:
Link to your website within the post.
Interact with readers in the post's comments.
Promote the post extensively on your social media profiles.
Do you have any questions about guest posting, or how Pretty Links can help? Let us know in the comments section below!