How to Make Money as a Food Blogger (6 Ways)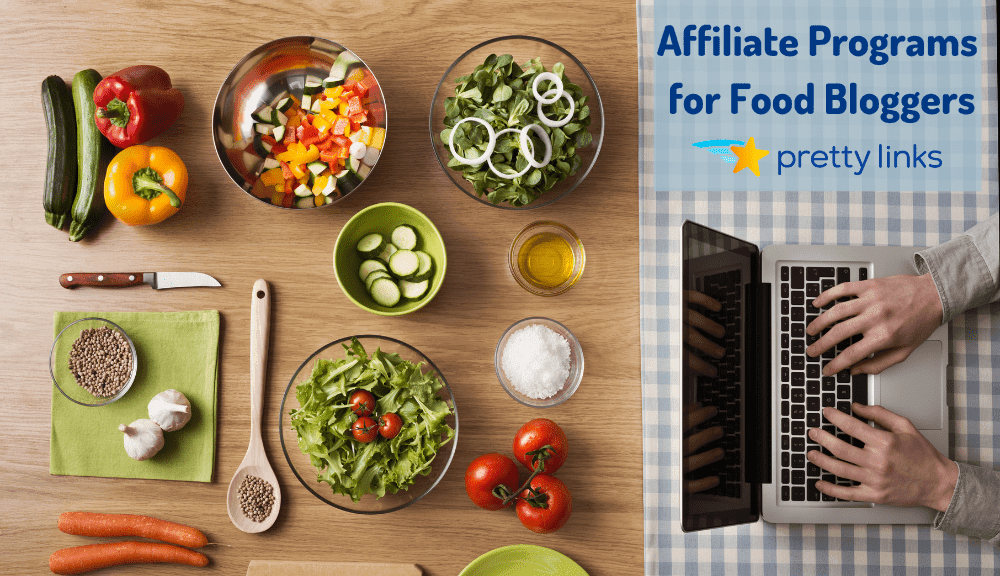 Are you looking for a way to monetize your food blog, but not sure where to start?
Affiliate marketing is an excellent way to earn a passive income online. However, with so many programs to choose from, it can be difficult to find the one that will best suit your audience.
Fortunately, once you know what you're looking for, it's easy to join quality programs that offer a solid return on investment (ROI). Whether you cater to environmentally-conscious vegans or meat-loving carnivores, you can find products that will interest your readers.
In this post, we'll share some of the key features to look for in an affiliate program. Then we'll explore 6 top affiliate programs for food bloggers. Let's get started!
Features to Look for in an Affiliate Program
Commission rates are important. However, rather than looking for the highest-paying programs, you might want to consider what sort of commission structure best suits your audience.
For example, most affiliate programs pay you for sales. But if your followers are more cautious, it might be useful to opt for a program that pays for leads.
Alternatively, some affiliate programs enable you to earn commissions through both sales and leads. For example, the Semrush affiliate program pays you for securing subscription sales, new trials, and even sign-ups:
Plus, some programs provide a flat-rate fee, while others offer a percentage of each sale. Although a fixed rate might sound like a safer bet, on high-ticket purchases a percentage-paying program might result in larger payouts.
Also, don't forget to pay attention to the cookie duration. A cookie length of thirty days only lets you gain credit from your links within that window. A longer period may be preferable if your readership is small or sporadic.
Another feature that can differ drastically between programs is management. For example, some programs will provide quality resources, enabling you to create valuable high-converting content.
Finally, be sure to scour the online reviews for any company you're considering partnering with, including those left by customers who have purchased the product. This way, you can discover whether it's a brand or product you want to associate yourself with.
6 Top Affiliate Marketing Programs for Food Bloggers
Now that you know what to look for in an affiliate program, let's check out our 6 best picks for food bloggers.
1. Thrive Market Affiliate Program
Thrive Market is an organic online supermarket with a membership-based business model. It aims to help families eat healthily and organically for as little as $5 a month, providing organic food, wine, beauty, and kids products.
One benefit of this program is that organic groceries tend to sell at higher rates than what can be found in regular supermarkets. As such, this can result in higher average order values, boosting your earnings.
Commission
For every monthly membership your readers purchase, you'll receive $5. However, for annual memberships, you'll get $40.
Cookie Duration
You'll only have 24 hours to get each reader to convert.
2. Snake River Farms Affiliate Program
Snake River Farms specializes in American Wagyu beef, Kurobuta pork, and Northwest source-certified beef. Customers can either order one-time purchases or sign up for monthly memberships.
This program is an excellent option for food blogs that cater to meat-eaters. Alternatively, it can be ideal when there's a holiday season coming up, such as Christmas or Thanksgiving. Plus, you'll benefit from dedicated program management by IT partners, and receive daily payouts into your bank account.
Commissions
You'll receive 10% of all sales completed through your links.
Cookie Duration
This program offers a standard thirty-day period.
3. HelloFresh Affiliate Program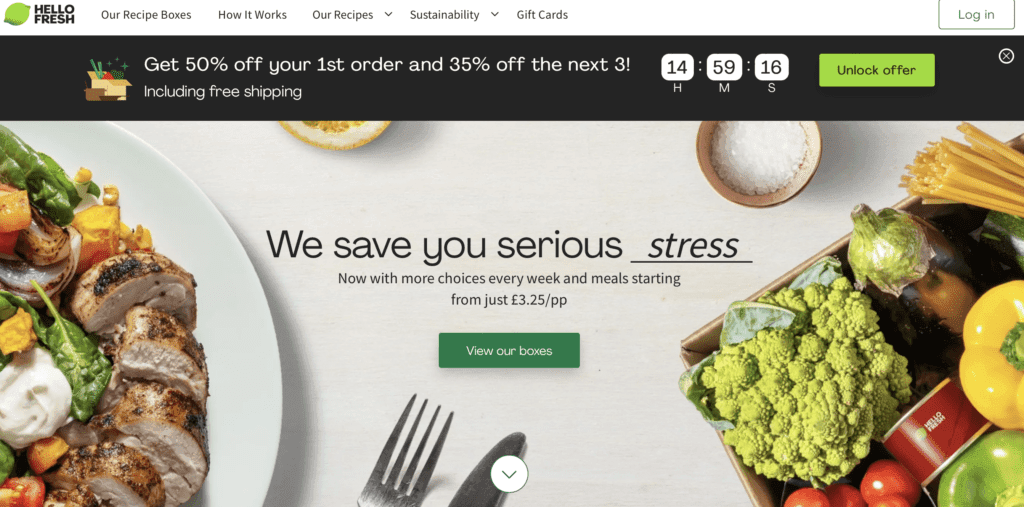 Delivering fresh meal kits to families all over the world, HelloFresh is a great way to monetize an international audience. Their affiliate program is an excellent choice for family-oriented blogs, as it includes options for vegans, vegetarians, and meat-eaters.
Since it's an established brand, HelloFresh is fairly well-known. As such, your audience might be more likely to try it.
Additionally, it regularly offers incentives for new customers, including a whopping 50% discount on first orders. HelloFresh also rewards top publishers with attractive bonuses.
Commission
Commissions start at $10 for new customers.
Cookie Duration
Cookies expire after 14 days.
4. Sunbasket Affiliate Program
Sunbasket is a US-based meal-prep and delivery service, offering organic ingredients at low costs. Customers can choose from a range of dietary requirements including vegan, paleo, dairy-free, and gluten-free. As such, Sunbasket attracts a wide audience.
This program's unique selling point is its 100% recyclable packaging, which might appeal to environmentally-conscious readers. Plus, as with any meal kit, it can help users reduce their food waste.
Commissions
You'll receive a flat-rate $20 fee per sale.
Cookie Duration
You'll have 30 days to be credited with the sale.
5. NatureBox Affiliate Program
NatureBox is a monthly membership that gives customers discounts on many nutritionist-approved products. Therefore, this is a great choice for health-conscious food blogs, particularly those catering to an organic or vegan audience. As a NatureBox affiliate, you'll also get access to regular newsletters with updates on promotions, contests, and sale opportunities.
Commissions
For new customers, you'll earn a fixed commission of $15.
Cookie Duration
With a 60-day duration, NatureBox features one of the longer cookie lengths you can find.
6. MasterClass Partner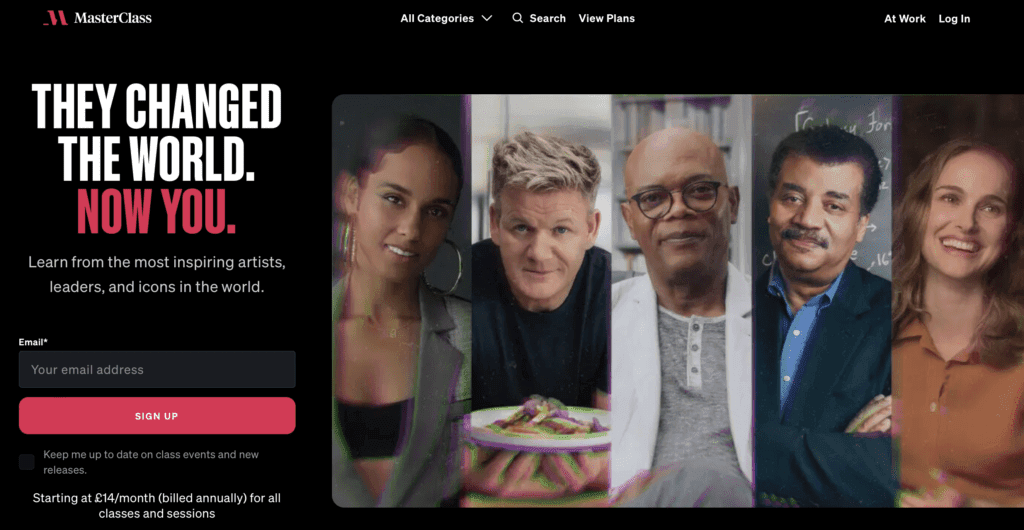 Unlike the other programs on this list, MasterClass is an online membership streaming platform, featuring classes in everything from photography to business. Although it might seem an unlikely partner for a food blog, MasterClass can name Wolfgang Puck and Gordon Ramsey among its tutors.
Therefore, this makes it an excellent affiliate program to join if your readers are interested in honing their culinary skills and whipping up Michelin-star-worthy meals at home. Plus, MasterClass provides dedicated account management by Acceleration Partners, and affiliates receive a newsletter twice a month with the latest text and banners.
Commissions
You'll receive 25% of each sale.
Cookie Duration
You'll have 30 days to convince readers to click on your links.
Conclusion
Affiliate marketing is an effective way to monetize your food blog. However, from commissions to cookies to affiliate support, these programs can offer drastically different terms. As such, it's important to choose a platform that makes sense for your niche and readership.
To recap, here are 6 excellent affiliate marketing programs for food bloggers:
Thrive Market: An organic, online supermarket with high commissions but low cookie duration.
Snake River Farms: The best option for meat-loving blogs, offering dedicated affiliate support.
HelloFresh: Get paid for leads and sales from audiences around the world.
Sunbasket: Ideal for the environmentally conscious, and caters to a wide range of dietary requirements.
NatureBox: Provides an extensive cookie life for health-conscious blogs.
MasterClass: Readers can learn how to cook with celebrity chefs, and access dedicated program management.
Do you have any questions about how to get started with affiliate marketing? Let us know in the comments section!
If you liked this article, be sure to follow us on Facebook, Twitter, Pinterest, and LinkedIn! And don't forget to subscribe in the box below.