Ephemeral Content: What It Is and Why You Want It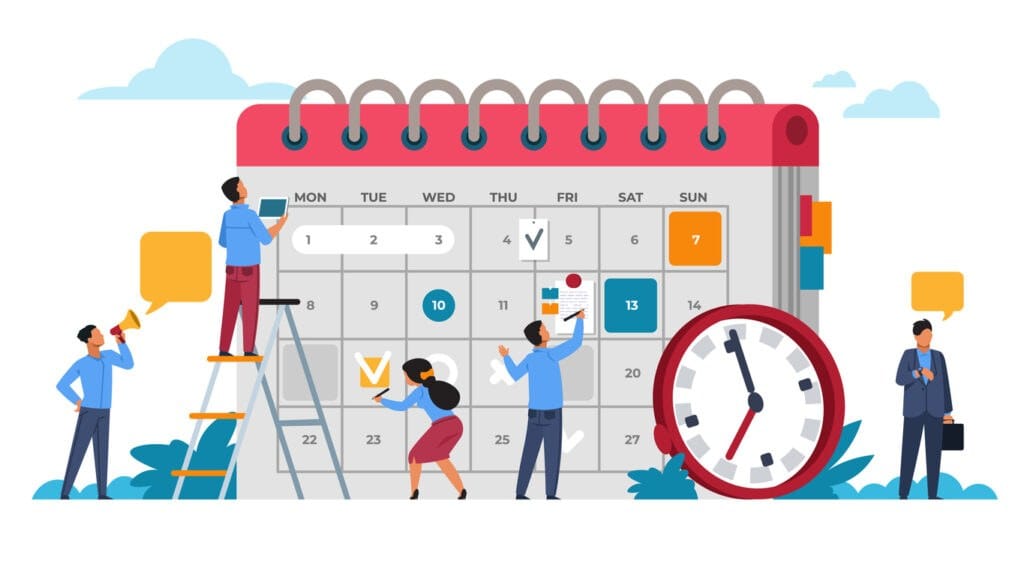 In today's crowded online world, many businesses struggle with figuring out how to reach their customers in effective ways. Much of the focus is on social media, which continues to grow rapidly. However, with so much competition, standing out can seem tough, if not impossible.
One possible solution is ephemeral content – which is "temporary" content (think Instagram Stories or Snapchat) that is designed to create a sense of urgency to help boost engagement. If approached correctly, it can be highly effective.
In this article, we'll introduce the concept of ephemeral content and explore how it can benefit your business. Then we'll offer three key tips to help you get the most out of it. Let's get started!
An Introduction to Ephemeral Content
"Ephemeral content" is a fancy way of saying "content that disappears". In other words, it's temporary, fleeting content that is only available for a limited time.
This content generally falls into one of two categories. The first is content that is actually time-limited, such as Snapchat or Instagram Stories: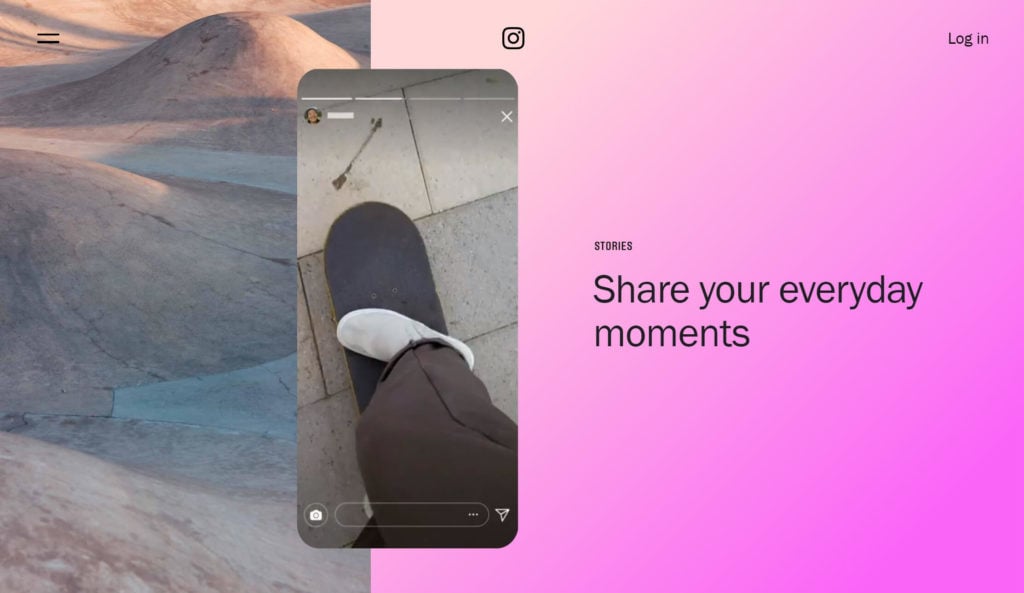 Posts on both channels will disappear after a set amount of time (the exact length depends on the platform). Once that time is up, it can no longer be viewed.
The second category is content that exists forever but is only relevant for a brief period, such as coverage of a specific event or promotion. Often, you can see this type of content saved as "highlights" on Instagram: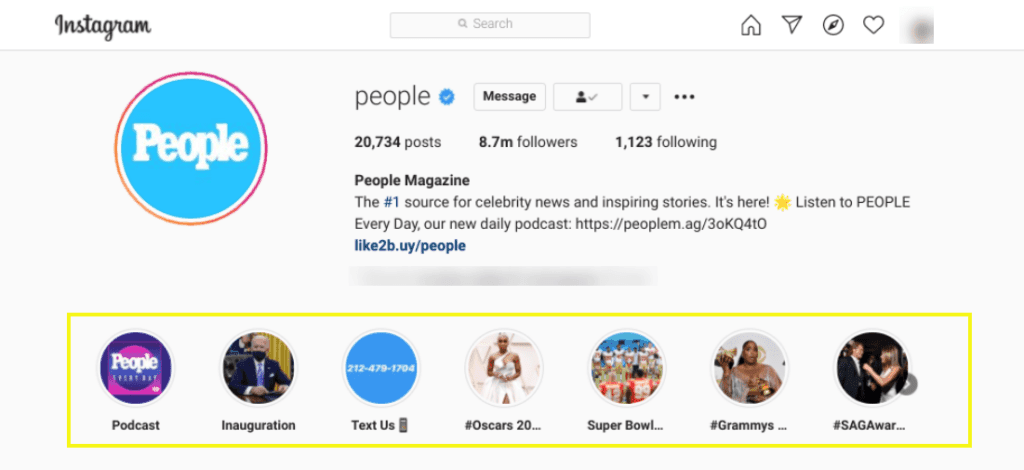 In both cases, the idea behind ephemeral content is to leverage Fear of Missing Out (FOMO) to motivate users to engage and act. The goal can be to drive sales, encourage signups, or simply to create more interactions among users and build brand awareness.
Examples of ephemeral content include Q&A sessions, virtual "live" training, or daily Snapchat Stories. Many brands use the latter to provide quick tips or behind-the-scene glimpses into the company.
How Ephemeral Content Can Benefit Your Business
If you're used to the concept of evergreen content, the idea of creating posts that will disappear from the internet after a day or two may seem counterintuitive. However, there can be a lot of value in ephemeral content.
As we mentioned, this type of content relies heavily on the FOMO concept – a real phenomenon where people may be more likely to act or participate in something if they know it's only available for a limited time. By using this tactic, ephemeral content can help your business:
Increase engagement. Partly due to the nature of the platforms involved, such as TikTok and Snapchat, ephemeral content tends to be more intimate and personal than the typical evergreen blog post or social media share, especially in the case of video. This atmosphere helps to humanize your brand, and customers may be more willing to engage with (and buy from) a company they trust and feel connected to.
Expand reach. Ephemeral platforms such as TikTok, Snapchat, and Instagram Stories have huge, active, and highly engaged user bases. You can easily target a large audience, and they may be more likely to share your content to further extend its reach.
Boost sales. When it comes to content such as time-sensitive promotions or paid, one-time training sessions, FOMO can be a powerful motivator to encourage users to buy. There can also be an air of exclusivity to limited-time deals that customers may want to experience.
Regardless of your specific content goals, adding ephemeral content to your marketing strategy can help liven things up. More importantly, it could potentially draw new customers to your brand.
3 Tips for Creating Effective Ephemeral Content
Once you decide you want to begin incorporating ephemeral content into your marketing campaigns, the next step is figuring out how to use it to your advantage. Let's take a look at three tips you can follow to get started.
1. Be Authentic With Your Content
Authenticity is always important in social media marketing. However, with ephemeral formats – particularly live video and "story"-type content – it's even more crucial. Social platforms call for a more vulnerable, authentic approach than normal.
Authenticity builds trust and loyalty. People can generally tell whether you're trying to be helpful and genuine or if you're just trying to sell them a product. While that's ultimately the goal, a blunt approach is rarely the best way to go about it.
Content that works well for letting authenticity and personality shine through includes inside looks into company operations, spotlights on employees or a particular project, or updates on the progress of a new initiative. Giving your audience a look "behind the curtain" can make your brand seem more relatable and, in turn, trustworthy.
2. Post Regularly
Since the nature of ephemeral content means it won't be around long, a fast-paced and regular posting schedule typically works best. Whereas evergreen content can be posted on a more infrequent basis and continue to draw clicks, ephemeral content won't exist once it expires (unless you purposely archive it).
For example, you might consider weekly updates on an upcoming product launch or a daily peek at the routine of an employee in your company. If you're using ephemeral content for affiliate marketing, you might consider doing a spotlight on a new product two or three times a week. There are no hard-and-fast rules, but generally more is better.
3. Encourage User Engagement
Finally, you should actively encourage engagement and interaction from users. Depending on the format, this could mean leaving comments, sharing links to content with your friends, or providing ideas and questions to be covered in future content.
These actions can help you capitalize on the inherently engaging nature of ephemeral content and use it to build more momentum. The formats are ideal for direct participation and engagement, so don't be afraid to take advantage of them!
Conclusion
Whether your business is just starting to build its social media presence, or you're looking for new ways to reach your audience, ephemeral content offers a powerful proposition. This time-limited content format is excellent for building engagement, authority, and trust for your brand. It can even encourage sales.
To get the most out of ephemeral content, consider the following three tips:
Focus on authenticity to build trust and connect with users.
Post regularly to ensure that your fans always have content to engage with.
Encourage your audience to share, comment, and interact with your posts.
Do you have any questions about ephemeral content? Let us know in the comments section below!
If you liked this article, be sure to follow us on Facebook, Twitter, and LinkedIn! And don't forget to subscribe in the box below.