How to Repurpose Content for Maximum Engagement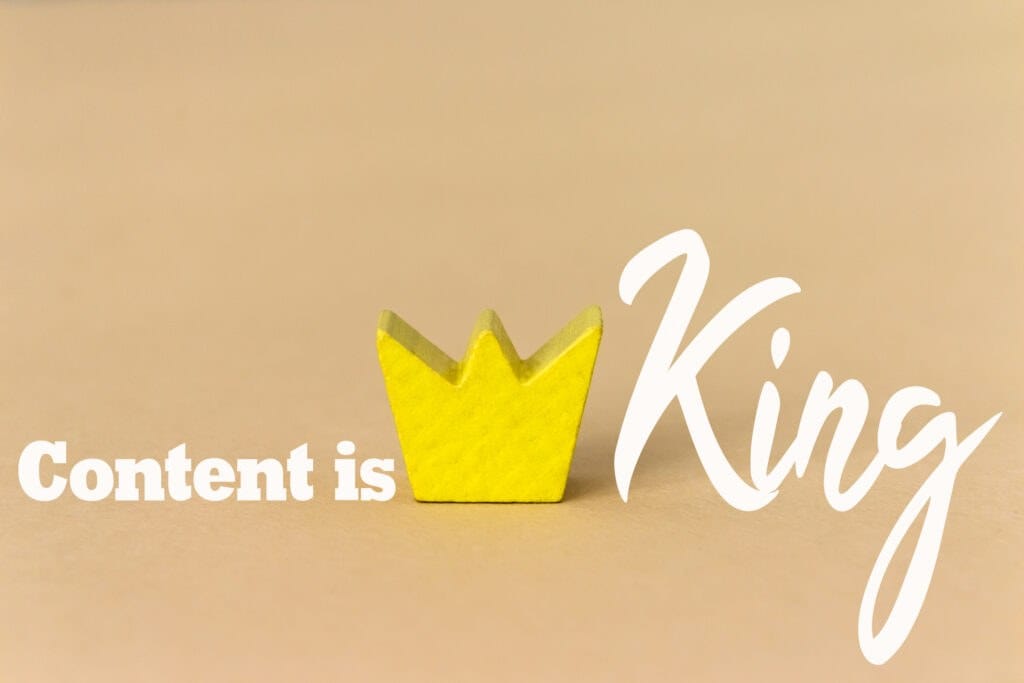 Here's a phrase you've likely heard over and over on your journey to better marketing: content is king. And it is king! Content marketing, whether video or podcasts or blogs or whitepapers, runs the modern marketing landscape. It's an essential step in a world that is increasingly reliant on social media and online discovery for sales.
Consider the fact that local SEO is accomplished mainly through content marketing efforts. The eyes and ears that focus on your products or services will likely come via the content you create.
The best part about content marketing? It's one of the most accepted forms of marketing around. People are actively looking for you to market your knowledge and expertise, and there's something for everyone at every stage of the buyer's journey. Everything is permission-based (if you're doing it right), so your audience is hungry for the information you offer.
There's one problem: there's a lot of content to produce, and duplicate content is a no-no. So how do you continue to create compelling resources for your leads without dedicating every second of your life?
You repurpose every bit of content you make.
Why Should I Reuse Content?
Churning out brand new content consistently at a high rate can burn out even the best writers, video producers, and other content creators. If you're creating all of your material yourself, it's especially draining. Thankfully, you don't need to make continuous content to get the benefits of audience engagement and boost your SEO strategy.
Chances are your audience has different platforms they favor. This fact gives you countless avenues to reach your audience and means you can repurpose your content marketing efforts for broader results.
So how is repurposing done, exactly?
There are so many ways to repurpose content that we can't fit them all in one post, but we'll give you a few of our best techniques. Let this article come to your rescue with a quick guide on repurposing content for social media, advertising, and funnel opportunities. 
How Do I Repurpose Content the Smart Way?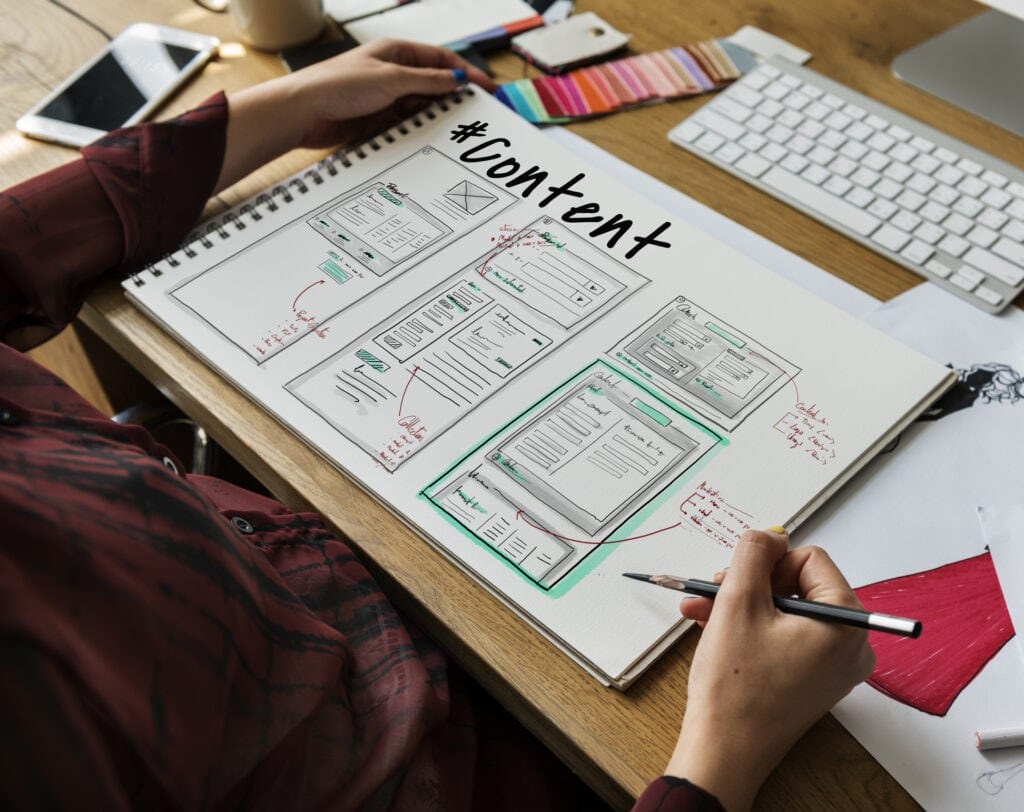 Like all great processes, you make a plan, and stick to it. Making a roadmap for the life of your content will help you execute a strategy the same way every time.
This roadmap can even incorporate old content that you made before you decided to repurpose your work. There are plenty of tools available to help you transform older content into fresh leads.
Did you know that Pretty Links can help you freshen your old content automatically? It has an auto-link feature that will replace old keywords and links with new ones (including affiliate links) as you continue to grow and expand your strategy.
Here are a few ways you can repurpose your content for maximum engagement:
Create Marketing Material for Your Site
Your website is the hub of your marketing strategy. It's where your signup page is, and it's where you sell your goods. All of your content should lead people back to your website in some way, or at least encourage them to check your site out.
A great place to start with your content marketing journey is by producing material for your website. Beginning with an editorial calendar makes everything else easy.
Our suggestion for your first pieces of content? Start a Blog.
Turn Blog Posts Into Everything
When most companies think of content, they think of blogs. Most of us wet our feet with blog posts. And repurposing blog posts can be the easiest way to get the most out of your content.
The blog posts you've written and will write are a treasure chest of content that should be reused, repurposed, and stretched. There are so many ways to transform blogs into new marketing material that you should find yourself revisiting the same blogs over and over in new forms.
Even the general tone and topic of one article on your blog can give you material for:
Your landing pages
Audio scripts
Videos
Expansion into ebooks
Expansion into whitepapers
Email content for your mailing list
Expansion into free downloads for your advertising
Development into an online course or certification
Drip campaigns
Even just the act of making an editorial calendar for blogging and articles can help you plan content for the year. Start with blogs, and then cut, copy, and expand until you've turned one blog post into an entire army of marketing pieces!
Repurpose Content on Social Media
Once you have your editorial calendar and blog, it's time to hit social media. Your marketing campaigns should always lead back to your website, as we stated, and you can keep the process seamless by creating social media content that encourages this.
It can be hard to track the performance of content you share on social media. When sharing, use Pretty Links and you'll be able to track everything you share — plus your links will be short and look great!
Create Tweets
Twitter is one of the best places to stretch your writing, videos, and other forms of marketing materials. Everything from blogs to photos to videos has a place on Twitter. The short character count means that people expect everything to be broken into chunks, giving you months of content out of one or two blog posts.
Key points from your blog can be taken and repurposed on Twitter in a variety of ways, including:
Create graphics out of quotes from your blog
Link to resources that are mentioned in your blog
@ companies or influencers that are mentioned in your blog
Take photos or graphics used in your blog and share them with new ideas
Make infographics or visual data and share with a link back to the blog
These are just a few ideas, but there's so much more that you can do. Look at every line of your blog that stands out and create new life on Twitter!
Schedule blog posts for Facebook and LinkedIn
While Twitter is the best place for stretching chunks of content, you can also get mileage out of Facebook and LinkedIn. Paragraphs from articles on your blog can be broken into social media posts. Add a graphic, and you're ready to go!
To stretch the life and usefulness of your work, schedule quotes, and chunks of your blog to post to your social media accounts (especially Facebook) for the next few months. This gives you a boost on social media.
Turn Content Into LinkedIn Articles
LinkedIn Articles are becoming increasingly popular. They give marketers of all types a voice, a dedicated audience, and a place to grow. You can take a blog post from your website and adapt is as a LinkedIn article, maximizing the potential of your words and building a readership at the same time!
Once you've written and published your LinkedIn article, don't lose an opportunity to create more resources! Convert blog posts into infographics and visual data, publish the blogs on your own website, and chop them up for more content.
Use Website Content for Social Media
Everything from testimonials (both recorded and written) to copy from pages of your site can be repurposed across the web. Go through your website and see what you have that can be expanded on and reworded.
Repurpose Content for Advertising
Turn your words into a backbone for your advertising campaigns. Everything from Facebook ads to standalone sales pages can be created from a single blog, especially if the blog topic aligns with your products or services. Find inspiration in your own words on landing pages, Twitter ads, LinkedIn ads, and so much more.
This also goes for the photos you use. Create a well-branded experience that guides the reader through your sales funnel.
Repurpose Content for Your Sales Funnels
If you're creating tiered funnel content (top of funnel, middle of funnel, bottom of funnel), you know how important it is to separate the marketing pieces readers engage with on your site. Take your blogs and make a series of materials out of them that stretches across your funnels.
One topic can yield:
Infographics
Blogs
Videos
Podcasts
Newsletters
Which will guide interested leads to:
Educational resources
Quizzes, surveys, and games
Downloads and webinar invites
And eventually, land them on:
Demos or product tests
Testimonials
Spec sheets
Actual webinars and events
You can repurpose your work across the funnels to craft material that guides leads down the funnel, giving you more opportunities to engage with them.
Did you know that Pretty Links can help you track links throughout your funnel? It can track links you've even placed on or off of your WordPress website.
In Conclusion
Excellent content has a long lifespan.
We're in an era of experts and rapt audiences. People are looking for content to win them over when they come to your website. They're looking for content to teach them to be better at their jobs and lives when they visit your blog. And they're hungry for reasons to stick with you when they open emails and social media posts from your company.
You've picked your words carefully if you're marketing right, so use them again and again for maximum results.
Do you have a preferred way to repurpose your content? Do you need more ideas to lengthen the life of something you've written or produced? Let us know in the comments!