How to Come Up With a Dynamic Business Name (5 Tips)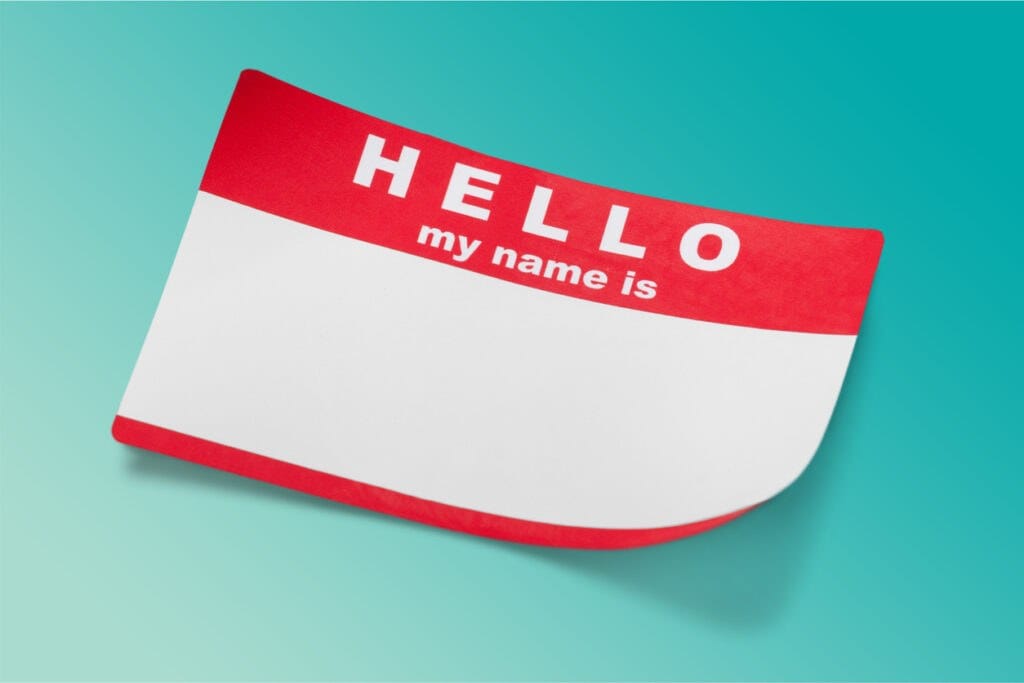 Naming your business can be stressful, as it's likely one of the most important initial steps you'll take. The name is a major part of your first impression, so you want to be sure it accurately conveys what you're all about.
However, there's no need to get stuck in this stage of launching your business. While the decision can feel overwhelming, if you keep a few key points in mind, you should be able to come up with an effective, memorable name.
In this article, we'll go over why your business name is so critical. Then we'll provide you with five tips for coming up with a dynamic one. Let's get started!
Why Your Business Name Is Important
Your business name is part of your brand's first impression. The name can help convey a particular feeling about your company and give a real sense of personality. This can help customers identify with and develop a relationship with your business.
Your business name can also help to differentiate your business from others in the market. For this reason, you may want to avoid following trends too closely. Chances are, many other people will take this tactic and you'll risk getting lost in a sea of similar brand names.
How to Come Up With a Dynamic Business Name (5 Tips)
Now that we've covered how crucial it is to develop a dynamic business name, let's look at five tips for doing just that.
1. Choose a Name That's Easy to Remember
If your business name is overly long or complicated, it will be difficult for people to remember it. This can be harmful, as your customers may have trouble sharing your brand with their networks.
When brainstorming ideas, you may want to enlist the help of your family and friends. Once you have a few candidates for a name, consider sharing them with others. The names that stick with them after a few days are likely strong possibilities.
You'll also want to avoid names that require too much explanation. For example, substituting numbers or symbols for letters could be a barrier for some customers. Not only are these types of names difficult to remember, but they can also be lengthy for people to type in when they're searching for you online.
2. Don't Limit Future Growth
It may be tempting to select a specific name to help communicate what your business is about. While that strategy could work in the short term, it can be problematic if you diversify later on.
For this reason, you may want to avoid referencing a particular product in your company name. Customers might know you for your handbags now, but if you name your business "Jane's Handbags," it may be confusing if you begin designing shoes too.
Similarly, including a location in your brand name could present issues. If you expand to offer services nationwide, a location-centric name may hamper your success. Instead, aim for a name that is suggestive of the industry you're in, but broad enough to allow for future growth (i.e., "Jane's Handmade Treasures").
3. Keep Keywords in Mind
You might want to consider incorporating a keyword you're trying to rank for in your business name, especially since it can be helpful for search engine optimization (SEO). If you're unsure which words to focus on, you may want to consider using Google's Keyword Planner:

This tool can help you find relevant keywords that you may not have otherwise thought about. It also provides plenty of other helpful information, such as monthly search volume and trends. You can even filter by location, which may be useful if you're a local business.
4. Try a Business Name Generator
If you're struggling to come up with ideas, you might try using a business name generator. There are plenty of online tools you can use for this, and you could even use multiple solutions.
A few generators provide additional features. For example, the generator provided by Shopify will also check to see if the domain name is available:
You can try plugging in some of your keywords and see if the results inspire you. Even if you don't immediately strike gold with the generator, you'll likely find fuel for a productive brainstorming session.
5. Research Potential Names
Once you have a shortlist of names, it's a good idea to spend some time researching your options. The last position you want to find yourself in is having to change your business's name.
First, you'll want to be sure that someone else isn't already using your desired name. You can start by doing a Google search to see what comes up. You might also consider conducting a trademark search:
A trademark is different from your business name registration. If you plan to file for one, you'll want to verify that it's available before you get too far along into the process.
Next, it's a smart idea to test for language translation. Even if you think your business name is a made-up word, it may exist in another language. Try running your name through Google Translate to ensure that it isn't confusing or offensive to non-English speakers.
Finally, check to see if you can get a ".com" URL. While this domain extension is nice to have, there's no reason to pass on an otherwise perfect name if you can't get it. You can always create a vanity URL to help strengthen your branding.
Conclusion
Choosing a business name certainly isn't easy, and you'll want to give yourself some time with the decision. With a bit of thought, you're likely to come up with a name you'll be proud of.
When brainstorming the perfect business name, we recommend keeping the following five tips in mind:
Choose a name that's easy to remember.
Don't limit your future growth.
Keep keywords in mind.
Try a business name generator, such as Shopify's tool.
Research potential names.
Do you have any advice for coming up with a dynamic business name? Share with us in the comments section below!
If you liked this article, be sure to follow us on Facebook, Twitter, and LinkedIn! And don't forget to subscribe in the box below.