How to Build an Audience for Your Affiliate Marketing Blog (5 Ways)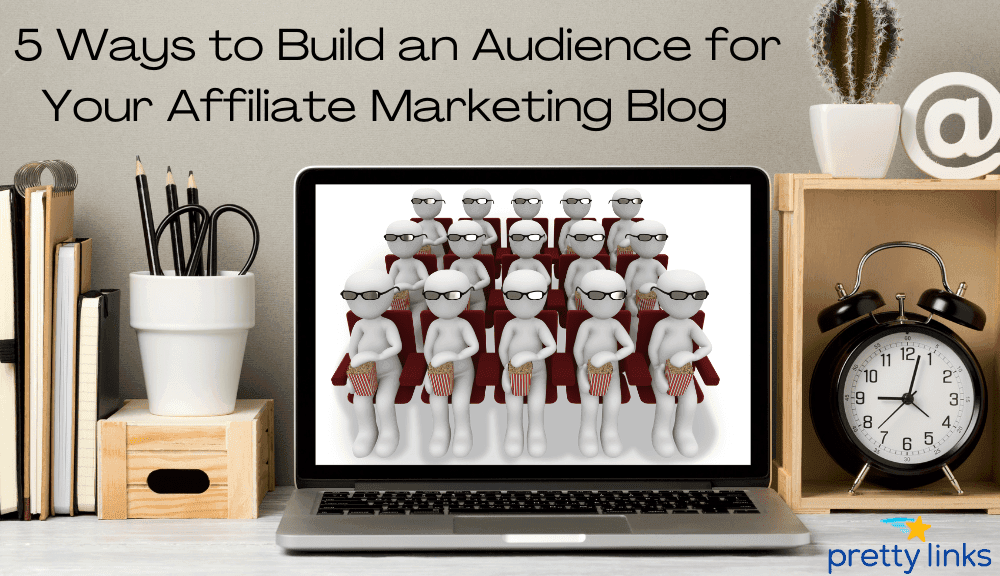 Whether you're just getting started with your affiliate marketing blog or you're hoping to revamp one, you'll want to design a site that leads to conversions. Perhaps you've found your audience, but it's small and you'd like it to grow so you can really see results. However, this is easier said than done.
Fortunately, there are some simple and effective ways to build an audience for your affiliate marketing blog. By leveraging your expertise, staying consistent, and focusing on search engine optimization (SEO), you can easily find your customers. You just need to know the fundamentals and a few affiliate marketing tools to help you get started.
In this post, we'll cover five worthwhile methods to grow your affiliate blog's audience. Along the way, we'll also recommend practical steps to take, as well as some popular tools to help you implement these tips. Let's dive in!
1. Establish a Clear Niche
One of the most effective ways to expand your audience is by building your brand credibility. You can do this by making sure you have a focused topic or niche and sticking to it. This will signal to customers that you only provide quality content.
The most successful affiliate bloggers are those who have established themselves as trustworthy experts in a specific area. This means selecting partnerships that are in line with your brand and your niche:
For example, Smart Passive Income covers a very specific topic. It is so successful in part because it sticks to its theme. However, this doesn't mean you need to remain topical or superficial. In reality, a clear niche should allow you to dive deeper into a topic and provide truly useful information to your readers.
Other good examples might include a food blogger who partners with high-end ingredient sellers or a lifestyle blogger who pairs with luxury retailers. The key is to choose something that you are truly interested in. Ideally, your affiliate blog should focus on something you can see yourself writing about in-depth and for an extended period of time.
Additionally, if you have a former career you can capitalize on, don't hesitate to embrace this. Consider any past professional expertise unique to you as an opportunity you can capitalize on. This will further establish you as an authority in your field and build your readers' trust.
2. Leverage Your Content Schedule
When you're creating affiliate content, you should think of your relationship with potential customers as you would any other human relationship. There needs to be a sense of consistency:
First, you should demonstrate to your audience that they can depend on you when it comes to providing regular, quality content. This should keep them coming back.
For an affiliate blog, you'll also want to establish a clear schedule for posting. This could translate to daily, weekly, or even monthly posts. To help you with this, you may even want to use a trusted WordPress plugin like Editorial Calendar or CoSchedule:

Additionally, be sure to communicate to your readers when you will be publishing new content. This creates an element of suspense so that readers are eager to access your new posts.
3. Create an SEO Strategy
Search engine optimization (SEO) means making an effort to help your website rank higher in search engines like Google. You can do this for your affiliate blog by creating consistent, high-quality content that is up to Google's standards. You can even implement these practices across all the other channels you use to publish content, such as email marketing and social media.
A comprehensive SEO strategy will include tasks like keyword research and placement, a linking strategy, and a general standard of excellence. In fact, creating poorly-prepared content can actually hurt your SEO more than offering no content at all.
You can use tools such as Google Ads and Google Trends to find the keywords that your ideal audience is searching for. Additionally, you can use the popular All in One SEO Plugin to further optimize each of your affiliate posts: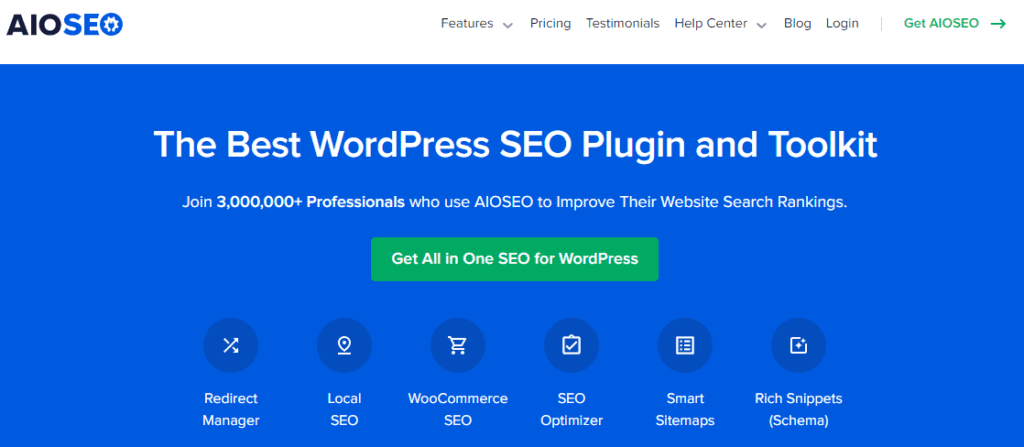 This WordPress plugin will help you integrate keywords, optimize headlines, and even enhance the flow and readability of your content.
4. Audit Your Backlinks
If you're starting out fresh with your affiliate blog, that's great. If not, this may be an appropriate time to give yourself a reboot by auditing your backlinks. This can also greatly improve your SEO and expand your audience.
In the example below, all backlinks are highlighted in blue:
Essentially, a backlink is a link from one website to another. When someone links to your site, it means they believe it offers valuable information. This signals to Google that your content deserves to appear more prominently in its search results.
For an affiliate site, you may want to use a multi-tiered linking approach. This means including affiliate links, internal links, and credible external links on your affiliate blog.
If you're not starting from zero, you should consider conducting a backlinks audit. This process is rather simple. You'll need to thoroughly check your links for a variety of factors. This includes making sure they work correctly, verifying that they are up to date, and even disavowing spam links to your site.
5. Optimize Your Affiliate Links
Since affiliate links lead readers to the products you're promoting, they are the foundation of any affiliate site. As such, it is critical that your audience finds them accessible and trustworthy.
However, some affiliate links you receive from your partners may be long and messy. That's where Pretty Links comes in. With our plugin, you can shorten and cloak affiliate URLs, and use beautifully-optimized links across all your content channels:

This will create a better user experience for your audience since the links they see will be intuitive and easy to remember. With a short, readable affiliate link, you can even broaden your affiliate channels to include audio formats like podcasting.
Additionally, with Pretty Links inserting and managing affiliate links is a breeze. For example, you can replace a link that appears in many places on your website in just one click. You can also use sophisticated features such as link tracking and keyword replacement.
Conclusion
Growing an audience online is never easy. If you're struggling to find visitors for your affiliate blog, you're not alone. However, if you strategically use your expertise, optimize your posts, and create streamlined URLs with Pretty Links, you can find your audience with ease.
Keep in mind these effective strategies, and you're likely to see a boost in readership:
Establish a clear niche
Leverage your content schedule
Audit your backlinks
Create an SEO strategy
Optimize your affiliate links
Do you still have questions about how to build an audience for your affiliate marketing blog? Let us know in the comments section below!
If you liked this article, be sure to follow us on Facebook, Twitter, Pinterest, and LinkedIn! And don't forget to subscribe to our newsletter.
1 Comment
Valuehits

February 21, 2022

Good Post! Thank you for sharing