The Benefits of Internal Linking (And How to Use This Technique Effectively)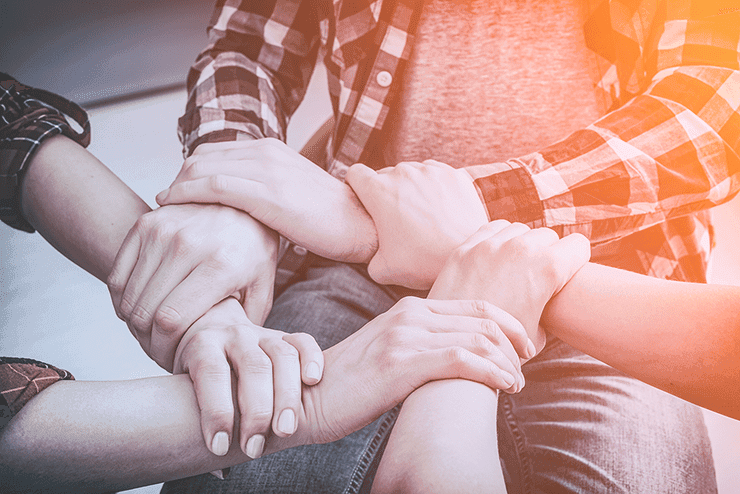 While you work to create the best possible content for your readers, you may find yourself relying heavily on external links to provide depth and back up your claims. While these links certainly have their place, there are a number of things they can't do effectively for your website, such as improving search engine rankings and promoting your own content.
That's why you'll also want to use internal links on your site. Doing so can provide a number of benefits that external linking alone won't help you with. These include increased visitor engagement and better ranking in search engines.
In this post, we'll first introduce you to the basics of internal linking, its benefits, and its typical uses. Then you'll learn three tips for implementing internal linking effectively on your website. Let's get started!
What Internal Linking Is (And How It Can Benefit Your Site)
Internal linking simply means adding links to your content that point to other parts of your own website. This is the opposite of external linking, which occurs when you link to off-site content.
Using internal links is important for a number of reasons, including:
In addition, internal links have a wide variety of uses, which makes them a versatile tool. For example, they can add further depth to your latest content, and expose new readers to your older (but still relevant) content. There's really no downside to implementing them, as long as you follow a few simple strategies.
How to Use Internal Linking Effectively (3 Simple Tips)
By now, it should be clear that internal linking can provide your website with an array of benefits. Let's take a closer look at how you can implement this technique most effectively.
1. Use Optimized and Relevant Anchor Text
Anchor text is the text that 'anchors' a link, which readers click on to visit the linked page. Since most anchor text is incorporated into your content (unless, for example, it's part of a menu), it's important that it is optimized and relevant. This means the text should fit naturally into the words around it, letting the content maintain its flow. While you do want readers to click on your links, you don't want them to be too distracting or seem forced.
To ensure that your anchor text is as optimized and relevant as possible, consider these tips when adding internal links:
Keep it natural: Aim to create anchor text from words that are already present, and avoid shoehorning in unnatural phrases (such as awkward keywords).
Vary your use of anchor text types: This will help you avoid generic anchor texts (such as "click here" or "find out more"), and will improve the flow of your content.
Finally, it helps to think of anchor text as a link descriptor. When readers scan your content, you want them to be able to look at the linked text and predict exactly what kind of content to expect when they click through.
2. Link to High-Quality Content
In general, high-quality content is that which both contributes value and builds your site's credibility. Linking to quality content enables you to provide more depth for your readers, as well as to promote other content within your site. In addition, the more links a web page has pointing to it, the higher its pagerank – this is a key factor in Google search rankings.
What constitutes high-quality content can be quite subjective. However, there are a few universal rules you can follow when choosing the best internal content to link to:
Focus on actionability: Actionable content provides more value to your readers. While you should try to make your current article as helpful as possible, you can also link to other actionable content on your site to provide greater depth.
Keep it relevant: This means linking to internal pages that are directly related to the content at hand, and that contribute further to your current article's depth and value.
An easy way to get started is to first look at your site's most popular content. While it may not initially be of the highest quality, you can further improve on it and use it as pillar content across your site.
3. Track Your Internal Links
Tracking internal links is similar to any other link tracking process. Generally, the number of clicks on a specific link are tallied and made available for review. This is beneficial because it helps you figure out which links are performing well, and which should be altered or moved to a more prominent location.
Fortunately, when you shorten links using Pretty Links, you can automate the tracking feature. That way, you can quickly start to benefit from the insight that link tracking provides. You can even create link reports and export them for further analysis. In no time, you'll be implementing internal links that increase your user engagment and page rankings.
Conclusion
Internal links are just as important as external links when it comes to optimizing your site and encouraging visitors to stick around. Therefore, using these links on your website is essential if you want to improve its credibility. Plus, they offer further depth and value to your readers.
In this post, we've introduced you to the benefits of internal linking, and offered three tips for using this type of link effectively. To quickly recap, they are:
Use optimized and relevant anchor text.
Link to high-quality content.
Track your internal links with Pretty Links.
Do you have any questions about how to effectively use internal linking on your website? Let us know in the comments section below!