The Power of Backlink Audits (And How To Do One)
An SEO journey is one of repetition. It involves implementing strategies, letting them stew, then going back over those strategies with a fine-toothed comb again and again. It's the nature of optimization. What goes up must be audited every few weeks or months.
Even if you don't have an SEO specialist handy, running an online business requires constant overview. Audits are your best friend now, SEOer! Consider every aspect of your marketing strategy fair game for a good once-over.
That includes things like blogs, onsite pages, websites, keywords, and (the subject of our blog post today) backlinks. It's all essential maintenance in an ever-changing, algorithm-driven world.
Backlink audits are essential maintenance, and a quick guide to performing them can only help your business. In this post, we'll go over the powerful effects of routine backlink audits and show you how to perform them. So, let's get started!
What are Backlinks?
Simply put, a backlink is a link that leads from one website to another. When you link to an article or video that you've seen, for instance, you've created a backlink. As simple as that is, navigating backlinks for improved SEO is a craft.
For SEO, backlinks help when deciding whether your webpage is worth its salt. Someone linking to you only means something if they have a good enough reputation. In fact, spammy sites hinder your backlining efforts more than they help.
Search engines like Google use backlinks as a ranking signal because when one website links to another, it means the website manager believes the content is noteworthy. That's why backlinks from high-quality websites can increase a site's ranking position and visibility in search engine results pages (SERP).
Here's how SEMrush defines backlink audits:
A thorough backlink audit is an essential step for checking your website's health. It allows you to detect if your website is at risk of being penalized, and identify weak and valuable links. While it may seem time-consuming, a proper link audit requires a manual review.
When you're adding backlinks to your site for SEO, you want to link to the best possible sites that prove your points and add emphasis to your thoughts. Be picky!
What Does a Backlink Audit Do?
In your SEO journey, you'll fight a lot of battles. Link building is one of them. A backlink audit takes you through every page and post on your website and tells you a few key things:
Are any of your links broken?
Are your links obsolete?
Do any of your links hurt your SEO?
Are any spammy sites or comments linking to your site?
Understand that you're going to have to find every single link on your site (as best as you can) and check them for quality, relevance, and functionality. If you do your job right and set up the right tools, each audit will get easier and easier.
Should I do a Backlink Audit?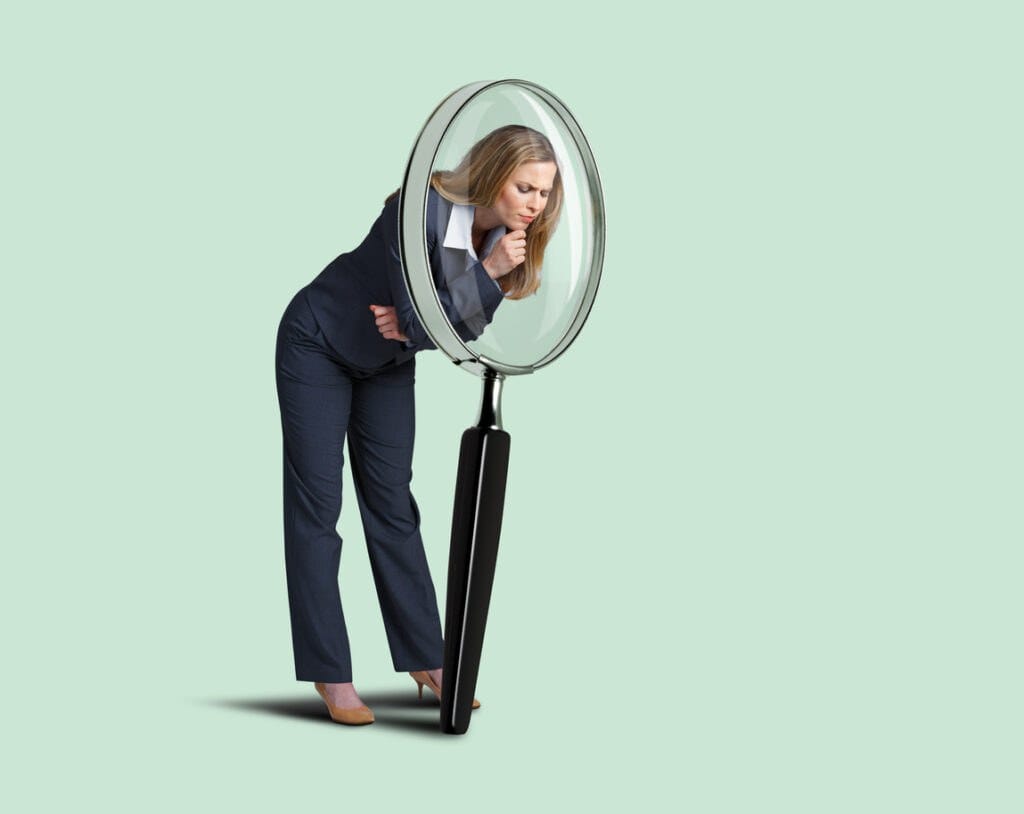 Let's be clear: the first step of your linking strategy should always be a backlink audit. That's whether you're an SEO professional, a small business owner with a team, or a one-person show.
So, should you do a backlink audit? The short answer is yes, and here's why:
Linking is a fragile practice. Links break, permalink structures change or evolve, and backlinks can become obsolete. As the years go on, your carefully crafted and sourced links become outdated.
Not only is this bad for your SEO, it's also bad for your visitors. If you've done your job well, your pillar content will show up for years to come, and visitors are in for a shock if you don't keep an eye on the validity of your links. Giving out bad or wrong information isn't great for your reputation.
A backlink audit will help you keep the SEO-juice you've accumulated from your efforts, but that's not the only reason you should do one. You also need to make sure you aren't being linked to by spammy or disreputable sites. It also helps identify and eliminate negative SEO attacks that you might've fallen victim to without realizing it.
How do I Perform a Backlink Audit?
When you do a backlink audit, here's what you're looking for:
Check to make sure all links are functioning
Make sure all links lead to the right place
Update links that lead to outdated information
Update outdated affiliate links (if in affiliate marketing)
Disavow links from spam sites
You have options! All you need for an audit is your brain, an good spreadsheet, and time to go through every inch of your site. However, if you don't want to spend hours upon hours going over every link, there are plenty of tools to help.
We'll briefly go over a manual audit first, then we'll talk about some of the helpful tools you can use.
Manual Audit
Just a heads up: a manual backlink audit is going to take up a lot of your time. A manual link audit is fine if you have a tiny site, but it will be quite an ordeal if your site is anything over ten pages. You will need to crawl over every page and test all your links on your own. This is also an impractical solution if you plan on finding out which sites point to yours as part of your strategy.
Get a spreadsheet or document ready
Understand current guidelines by Google Webmaster
Go through every page of your site (every single one)
Test all links
Put every link in a spreadsheet (to make your life easier next time)
The better way to handle your backlink audit is to use one of the many tools available to manage the task.
Auditing Software
In order to find out what sites are pointing to you, you'll need to enlist the help of backlink auditing software and tools.
Screaming Frog is a powerful site crawler that will test every link on your site in a matter of minutes. It can tell you whether you're missing meta descriptions and tags, what links are broken or out of date, and so much more. It's an SEO darling.
The free version can crawl up to 500 pages, which should be more than enough for a small business. Type in your domain and let it do the rest! While it doesn't fix links for you, it can help make your audit easier to manage.
According to Screaming Frog, you can bulk export the errors and source URLs to fix or send to a developer.
SEMRush is a leader in anything SEO, and that includes backlinks. Their backlink audit tool covers everything you need in a backlink checker, including checking to see if malicious sites link to YOU.
They also have a feature that checks how good or bad your links are for your Google ranking and gives you advice on how to fix any problems.
Another SEO powerhouse, Ahrefs offers a free backlink checker that trumps your manual backlink on every level. It also allows you to perform a competitive backlink audit, showing the insights and rankings for any domain you type into the tool.
Get a good look at what the competition is ranking (and make a solid competitive plan to go along with your audit) quickly.
If you're a WordPress user, one of the best ways to keep track of your links is with an affiliate link manager. A plugin like Pretty Links gives you greater control over your backlinks, a quick way to clean up and fix broken links, and access to essential analytics data.
Pretty Links offers control over:
Affiliate link management
Redirects (301, 302, 307)
Shortlink creation and maintenance
The plugin is an essential tool for any WordPress user, and it makes a backlink audit as easy as a visit to a webpage! Combine it with any backlink software and get a thorough look (and better control) over your linking strategy.
Conclusion
Every now and the, your backlink profile needs a refresher just like every other part of your site. Regardless of whether your team is a one-person-show, you can give your site a thorough refresh with only a few things in mind. Remember, you're looking to:
Make sure all links are functioning
Make sure all links lead to the right place
Update links that lead to outdated information
Update outdated affiliate links (if in affiliate marketing)
Disavow links from spam sites
Good luck with your audit journey!
Do you perform regular backlink audits? If so, what do you use to keep everything tidy and updated? Let us know in the comments!