3 Places to Post Your Affiliate Links (Without Spamming)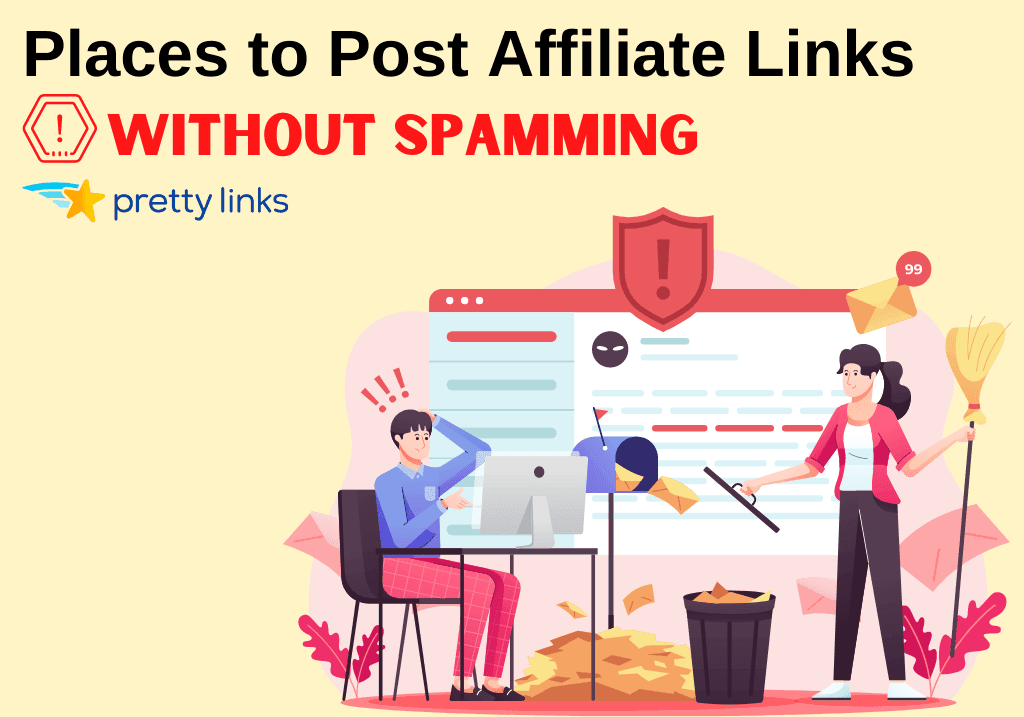 As an affiliate marketer, your links play a pivotal role in your earnings. They're what brands use to track conversions and payout commission. However, to maximize your success, it's crucial to ensure that you're not spamming your audience by posting too many links in one place – like your website.
Fortunately, there are many different places you can share your links in a natural, non-invasive manner. In addition, diversifying the platforms you use to promote your affiliate products can also help expand your reach, increase engagement, and ultimately drive more sales.
In this post, we'll discuss the importance of sharing your links beyond your affiliate website, without being perceived as a spammer. Then we'll share three places to consider posting them. Let's jump in!
The Importance of Sharing Your Affiliate Links Beyond Your Website
Affiliate marketing is a popular and powerful way to monetize your website. You can use it to provide your audience with relevant and meaningful content, drive traffic to your site, and add a passive income stream to your business.
Effective content marketing can be an invaluable tool for affiliate promotions. Your website can be an excellent place to share and promote your products, whether through your blog posts, regular site content, videos, etc. However, it's not the only option.
There are many other channels and sources of online content where users consume media and information. Targeting your audience on these platforms can help you expand your reach and boost conversions.
However, it's important to ensure that you're not overwhelming or irritating your audience by inundating them with too many affiliate links. Otherwise, you risk alienating them by coming off as untrustworthy or pushy.
Therefore, we recommend diversifying the places where you share your links. A solid link promotion placement strategy can help you not only increase engagement and maintain trust among your audience, but strengthen your business model as well.
The more places you have to share your links, the easier it will be to choose the most appropriate, relevant URLs for each audience. Plus, there are a handful of options you can choose from to make your product recommendations look natural and non-intrusive.
3 Places to Post Your Affiliate Links (Without Spamming)
Now that we've covered why it's a smart idea to share your affiliate links beyond your website, let's look at some effective options. Below are three places to post your affiliate links without spamming your audience.
1. Feature Them on Your Social Media Posts
Social media is one of the best places to promote affiliate products. You can choose channels that your target audience is already using and easily place the affiliate links within the post content.
The way you do that will depend on which network you're using. For example, on Facebook and Twitter, you can incorporate links directly within posts. You can also shorten and brand affiliate links with our Pretty Links plugin tool to help them look more trustworthy. And not only are they more memorable, but they're easier to share as well: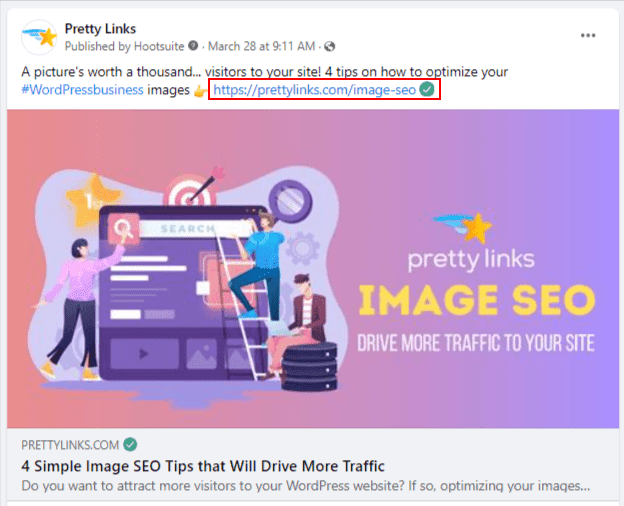 On Instagram, you can also add your affiliate link in the bio of your profile: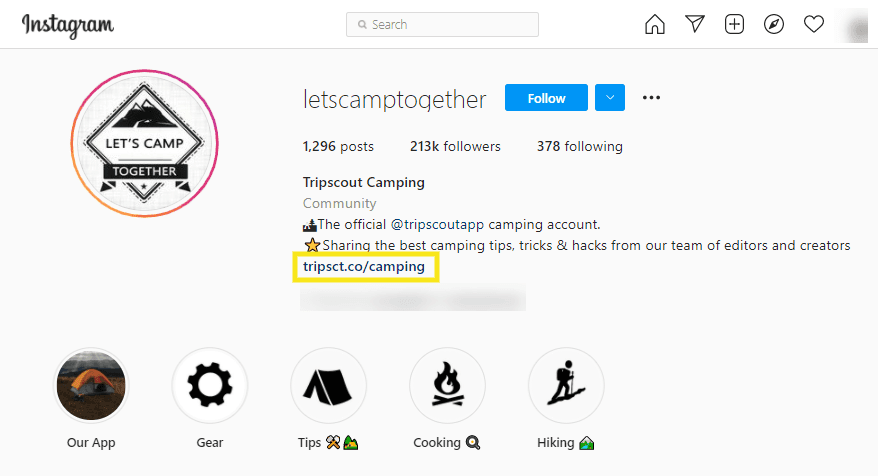 Then, you can post content on your feed (or Story) and direct users to click on the link within your bio. This approach lets you engage with your audience and point them toward the link without being overly promotional.
You can use this strategy on just about every social network. For example, you can also feature your affiliate links on YouTube.
2. Incorporate Them Within Downloadable Products
Another place you can incorporate your affiliate links is within your downloadable products. This includes ebooks, guides, and course material.
Let's say you're using affiliate links to promote a house cleaning product. You could create a downloadable guide on house cleaning tips and naturally incorporate the link within the content.
This way, you're not spamming your audience with irrelevant or unnecessary URLs. Instead, you're providing them with suitable suggestions for items that relate to a topic they want to learn more about.
3. Add Them to the Show Notes of Your Podcast
If you're thinking about starting a podcast, affiliate marketing can be an excellent way to monetize it. You can choose products and brands that your audience would be interested in, and recommend them during your show.
You have a lot of flexibility when it comes to promoting products in podcasts. Besides mentioning them in your recording's pre and midroll ads, you can also add your affiliate links to the show notes of your podcast:
Conclusion
When running an affiliate marketing business, it's important to make sure that you're keeping your audience engaged by delivering relevant, high-quality content. However, you'll also need to ensure that you're not annoying visitors by trying to incorporate too many links within your website content.
In this post, we looked at three other ways you can post your affiliate links without spamming your audience:
Feature them on your social media posts, using our Pretty Links plugin to shorten and brand your affiliate links.
Incorporate them within downloadable products, such as ebooks.
Add them to the show notes of your podcast.
Do you have any questions about posting your affiliate links? Let us know in the comments section below!
If you liked this article, be sure to follow us on Facebook, Twitter, Pinterest, and LinkedIn! And don't forget to subscribe to our newsletter 😄