3 Productivity Tips for Social Media Marketers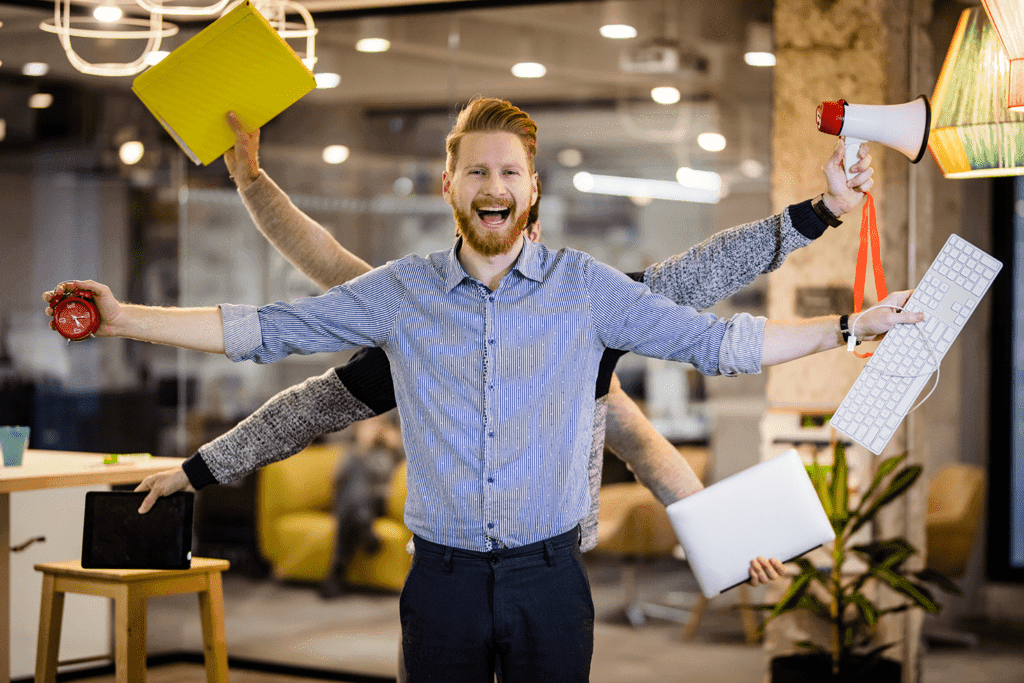 Ever-changing demands from a growing industry means it's now more difficult than ever to be a social media marketer. There are dozens of platforms to cultivate, new ads to create, and audiences to research. Juggling all of these tasks can be difficult, especially when you have limited time to do so.

Fortunately, by boosting productivity in some key areas, you could start to make a real difference to your working day. There are numerous ways to do this, though strategic planning and the use of some handy tools are good places to start.

In this post, we'll discuss the particular challenges social media marketers face when it comes to productivity. We'll then explore some of the ways you can boost your productivity, and explain how to get started with each. Let's get to work!
Why Productivity Is Important for Social Media Marketers
Many people aspire to become successful social media marketers – though you'll need several skills under your belt first. For starters, you'll have to be organized, focused and clued up when it comes to trends and new technologies.

You'll also need to be highly skilled in writing, design, and communication. In short, taking on the role of a social media marketer is no easy feat. This is especially true when you consider that they operate in a constantly changing industry.

A mounting to-do list can make work difficult to navigate, and may lead to multiple missed deadlines. Consistently high expectations could even cause complete burnout. This is a kind of extreme stress that typically occurs during busier periods.

If any of this sounds familiar, it may be time to look for ways to boost your productivity. You can then begin to focus your efforts on the most important areas of operation – such as customer interaction, and the creation of paid ads.

Increased productivity will also give you enough time to complete more repetitive (yet necessary) tasks, like the scheduling of Tweets. You may even be able to take on additional projects – such as learning a new skill to help further boost your social media career.
3 Productivity Tips for Social Media Marketers
Of course, if your workload is unachievable, it's important to discuss this with your employer directly. However, certain methods may help you to manage your day-to-day working life. With this in mind, here are three of our top productivity boosting tips for social media marketers.
1. Set Yourself Some Actionable and Achievable Goals
Think back to your school days. It's likely your teachers spent a lot of time preaching about the importance of goals. Well unfortunately, they were right! The need for goals never really goes away, no matter how far you are into your career.
As we've already touched upon, failing to carefully prioritize you work could lead to numerous issues. By laying out some targets for the platforms you operate, you should be able to craft a schedule for your day. This will ensure that you get everything done when it needs to be.

These don't always have to be long-term goals. In fact, setting a few each morning can be particularly effective. At the start of every shift, assess the needs of your assigned social channels, how important each task is, and when it needs to be completed.

You can then use a suitably relevant framework to create actionable achievable targets based on this information. For example, you could aim to reply to all customer messages by midday. You could also try to hit a certain click-through rate on your paid social ads.

Whatever you decide to aim for, it's important not to overwork yourself. Your schedule should only cover your standard working hours – don't work overtime unless it's absolutely necessary. Remember, overworking could lead to burnout, and this will take you out of work for a while.
2. Assess Which Tasks Can Be Automated and Implement Tools to Help
One of the many benefits of working online is the access to such a sheer range of helpful tools. These can be used to fulfil numerous purposes, however can be particularly useful when looking to automate more 'mundane' tasks.

This includes things like scheduling posts, keeping track of customer queries, and even in-depth market research. Though important, these commitments are likely to be repetitive, and may take up a lot of your working day.

Instead, try enlisting the help of a social media management service, such as Sprout Social or HootSuite. Tools such as these will automatically post content on your channels according to a schedule you set, and will provide detailed analysis about how well your posts are doing.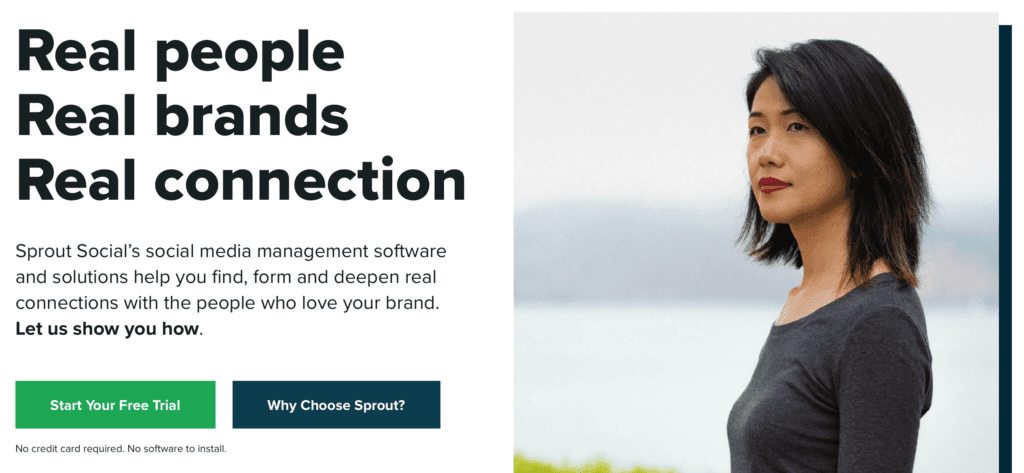 They even include a dashboard dedicated to customer mentions, meaning you don't have to worry about missing an important message. Remember, customer service is a vital part of any business, so it helps to stay on top of things.

Of course, branding is another huge part of social media marketing. It's your job to make sure everything you produce for the company you work for can be automatically associated with them. This encompasses pretty much everything – even the links you create.

The service we provide here at Pretty Links will enable you to craft shortened, branded links to use in your marketing. This will further cement your company presence, and can contribute to an overall more professional image.
3. Make an Effort to Expand Your Existing Skill Set
Right now, you're probably wondering why we're setting even more work for you to do. However, hold on, because there's a method to our madness! It's likely that within your working day, there are certain tasks you can complete in record time.

The reason you can do this is because you know it inside out. Just think about the productivity potential if you achieve the same level of understanding with other areas of your job. Plus, taking on further learning may also help to boost your career further down the line.

This is especially when it comes to implementing new technologies. The use of Artificial Intelligence (AI) and Augmented Reality (AR) in social media marketing is on the rise. As a result, you'll want to stay on top of the game in these areas.

Formal training can equip with the skills you need. However, this can be time-consuming and expensive. Online resources like The Business of Social provide a much more efficient and cost-effective approach.
Conclusion
Although the life of a social media marketer can be challenging, there's no denying that it's also highly-rewarding. Finding ways to enhance your productivity is a great way to better manage your working day, and produce a higher quality of work as a result.

In this post, we highlighted three possible productivity-boosting tips for social media marketers. Let's recap them now:

Set yourself some achievable goals at the start of each working day.
Look to automate certain tasks using management tools.
Try to expand your existing skills by taking on further learning.
Do you have any further questions about social media marketing? Let us know in the comments section below!