An Introduction to the New Top-Level Domains (TLDs)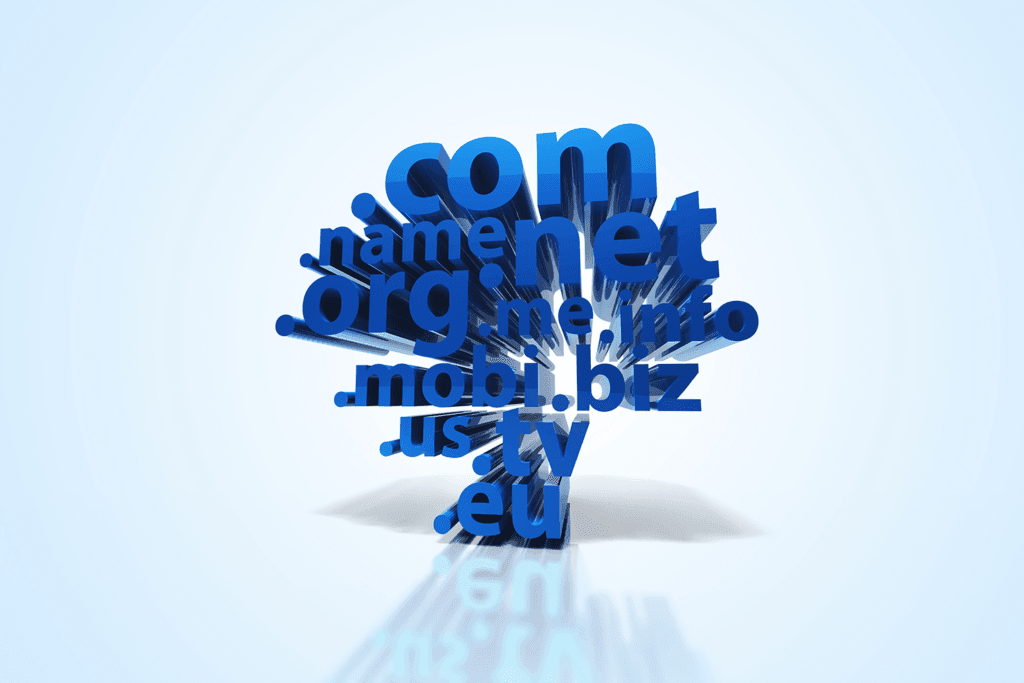 Until recently, your choices were limited when it came to picking your site's Top-Level Domain (TLD). However, just a few years ago, this changed dramatically when a whole host of new TLDs were made available to register.
Since the floodgates opened, there have been literally hundreds of new TLDs released. This means you can now benefit from greatly expanded domain options, which also helps with creating branded domain names and vanity URLs.
In this article, we'll look at these new TLDs and discuss their pros and cons. We'll also show you some examples, and help you decide if you should consider using one. Let's get started!
A Brief Introduction to Top-Level Domains (TLDs)
Even if you're not familiar with the term Top-Level Domain (TLD), you've definitely seen it in action. The TLD is the extension at the end of your site's domain name, such as .com.
While .com is by far the most common TLD, there are several others that you're probably familiar with, such as .net, .org, and .edu. However, even though these represent the most popular TLDs, they are by no means the only ones. In fact, the available pool of TLDs has recently expanded dramatically, as hundreds of new options have been made available.
What the New TLDs Are
The new domain extension options are a result of the New gTLD program. This was an initiative designed to expand the number of available TLDs. The process started as early as 2005, but the program itself kicked off properly in 2012, when the Internet Corporation for Assigned Names and Numbers (ICANN) started accepting proposals for new TLDs.
After receiving 1,930 applications, ICANN started launching new TLDs in 2013. Since then, over a thousand TLDs have been approved, with the most recent going live in June 2018. Some of the new additions that have gained the most traction in terms of popularity include .xyz, .blog, and .club.
Several of the approved TLDs are especially noteworthy in that they use non-latin characters. For instance, one of the first options to go live was .онлайн, which is Russian for "online". This move is sure to open the internet up even more to regions using non-English and non-Latin languages.
Why You Might Want to Use a New TLD
By opening up the floodgates for TLDs, there are now more options than ever for those looking to purchase a domain. In addition, there are several ways you can benefit from using a new TLD rather than a traditional choice.
For instance, new TLDs can be:
Cheaper to buy. Many new TLDs tend to be significantly cheaper than standard options. For example, you can get a .xyz or .site domain for less than $1 for the first year, with renewal fees under $10.
More descriptive. Using a TLD that matches your site's purpose can help improve your branding and make your URL more memorable. Some examples of this include .blog and .shop, both of which clearly display the site's purpose right in the URL.
Better for branded links. With a new TLD, you have more freedom when it comes to creating branded links and vanity URLs.
This isn't to say that these TLDs are without downsides, however. One issue is that since they're relatively new, many internet users are less familiar with them, making them appear less trustworthy. However, this is likely to change as these options become more commonplace and used by well-known brands. In fact, Google itself uses .xyz for the its parent company Alphabet.
Another important consideration is how a new TLD might affect your branding. If you're aiming at a younger target audience, a new TLD might come across as less 'stuffy' than a standard option. Conversely, if your site is more traditional in nature, using a standard TLD can seem more professional. Ultimately, both new and old TLDs can be the right choice, depending on your site's focus and core audience.
How to Register a New TLD
If you've decided that you'd like to try out one of the new TLDs, you have plenty of options. Plus, the process of securing a new TLD is no different from purchasing any of the old ones. Getting a domain name with a new TLD is as simple as finding a domain registrar that supplies them, and finding one that matches your branding and requirements.
For example, if you'd like a .xyz domain, you can search for and purchase one directly from the TLD's official site:

However, there are also registrars that specialize in offering many different new TLDs, such as CentralNic: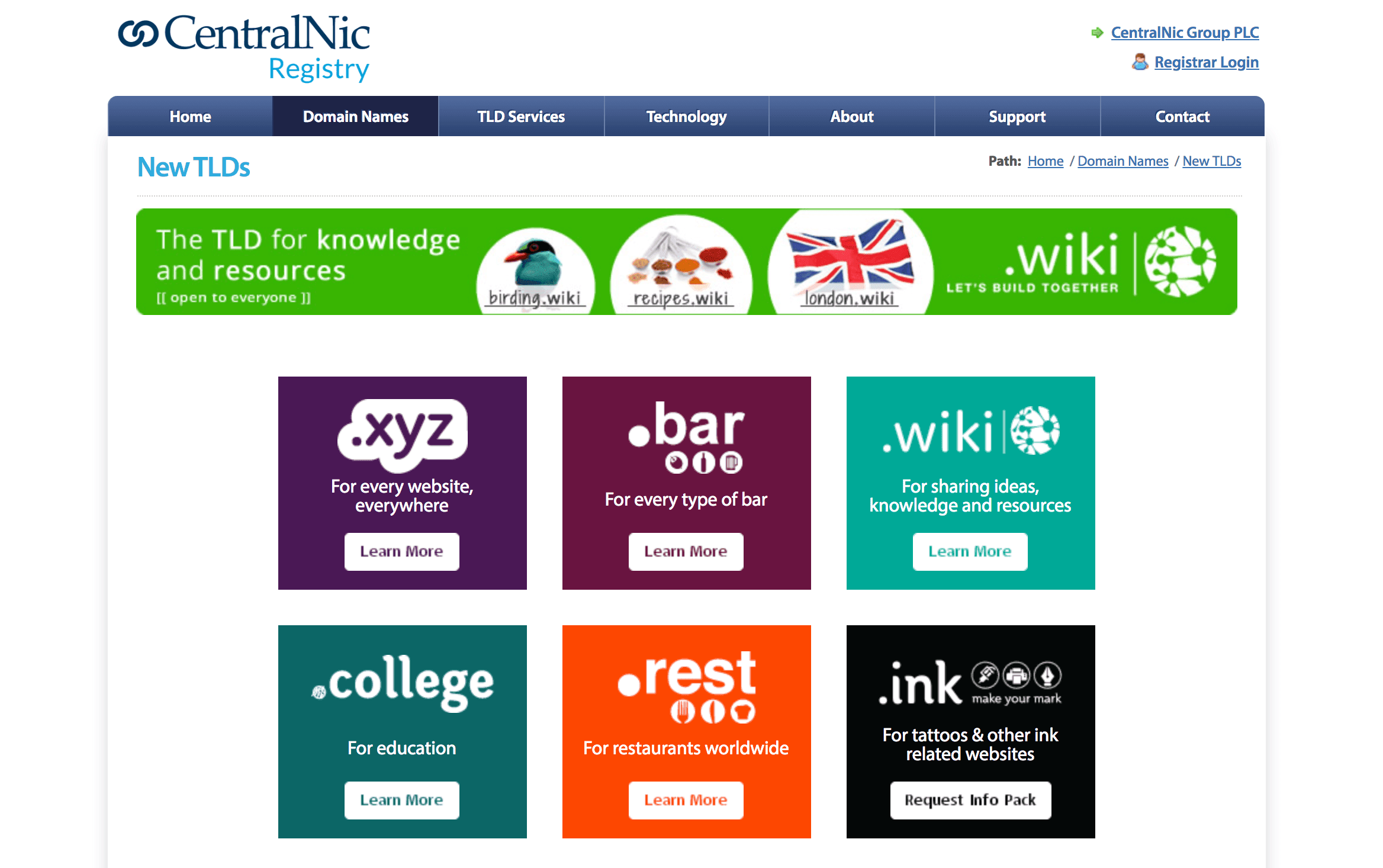 All you need to do is search for the domain you want. Once you've found it, you can add it to your cart and purchase it like you would any other domain name: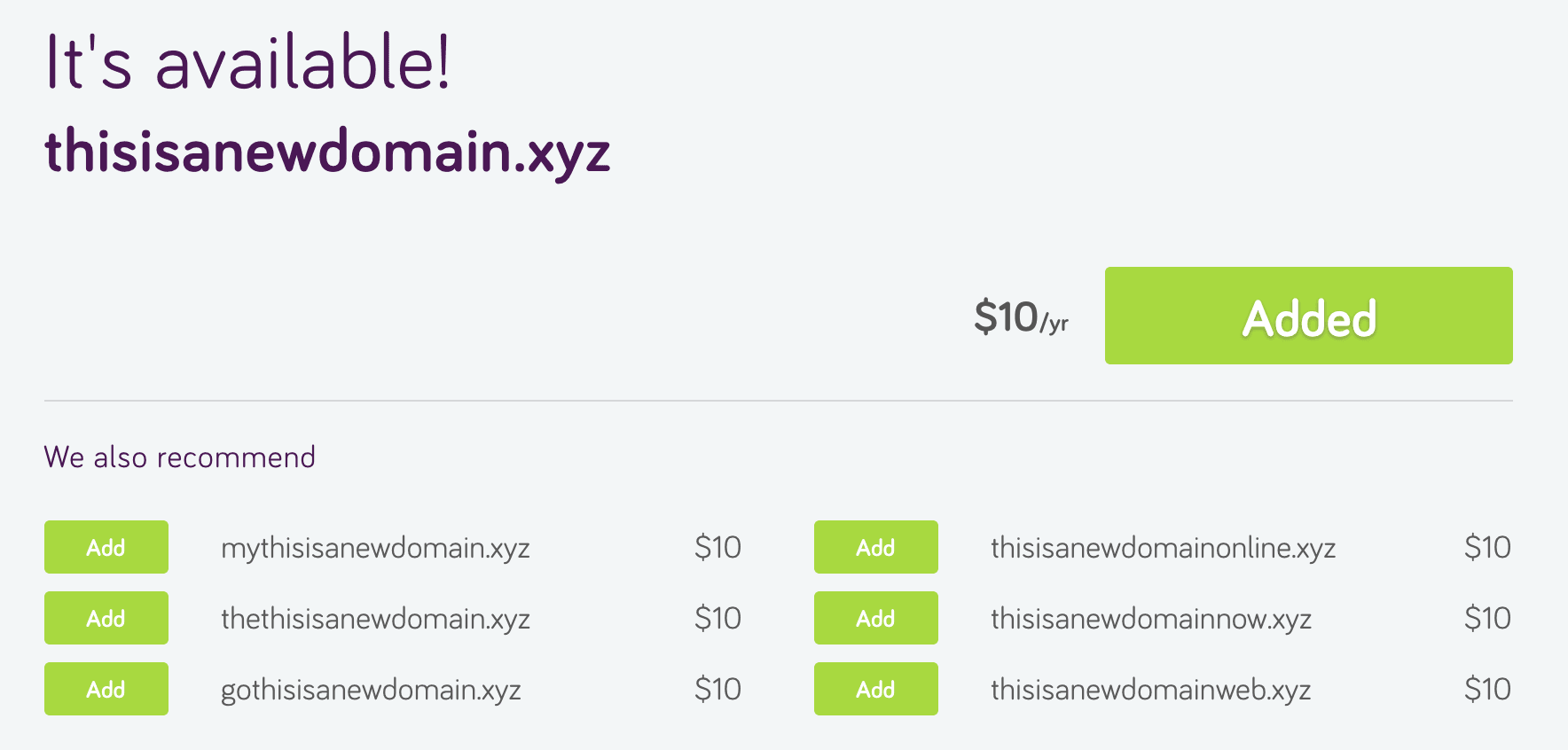 When the purchase has been completed, you're free to connect the domain to your site. You can then use it to brand your site, or set up a Shortlink URL. You might even want to use several different domain names for various aspects of your site – for instance, you can using a .blog domain for your site's blog. The only limit to how you can use these new TLDs is your own creativity.
Conclusion
The days when you essentially had to choose between .com and .net are long gone. With the arrival of hundreds of new TLDs, you now have an enormous degree of freedom when it comes to picking a domain name. This enables you to create even better branded links, and get creative with how your site is named.
Of course, new TLDs come with both benefits and disadvantages. One one hand, there's still a pervasive sense that they're less trustworthy than the standard alternatives. However, they also tend to be considerably cheaper than their traditional counterparts, and they offer a lot more branding possibilities.
Do you have any questions about whether you should use a new TLD for your site? Let us know in the comments section below!