How to Make Money on Pinterest as an Affiliate Marketer (2 Ways)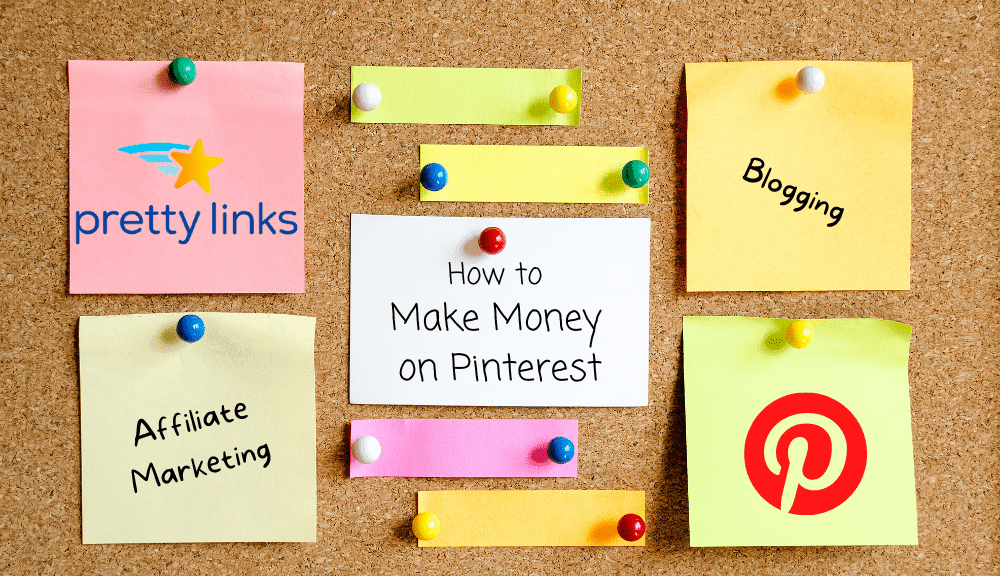 As an affiliate, it can be difficult to find a profitable marketing technique. Although you could consider using platforms such as Instagram or Facebook, your affiliate links can easily get buried in the feeds. Unless you have a sponsored ad, you might find it challenging to get views and clicks.
This is where Pinterest comes in. This social media platform can help you promote your affiliate products to a wider audience. If you create beautiful and optimized pins, you could improve your click-through rate and increase your income.
In this post, we'll discuss why Pinterest could be a great platform for promoting affiliate links. Then, we'll show you two strategies you could use to make money on Pinterest. Let's get started!
An Introduction to Pinterest
Pinterest is an image-based social media platform. Users can make pins from images and videos, and post them to their boards. They can also save pins by other users.
Using the Pinterest search bar, visitors can discover new products, design trends, recipes, and more:
Most pins consist of an image that links to a site or post. For instance, you could click on a picture of an outfit to find a link directing you to that product:
Therefore, visitors can use pins to shop for items. In fact, 80% of Pinterest users visit the platform to make a purchase. This can be a great opportunity for affiliate marketers.
Why You Should Consider Promoting Affiliate Links on Pinterest
As an affiliate, your goal is to market a business' products or services. When you influence visitors to click on your link to purchase a product, you can make a commission.
Here's how you can use Pinterest in your affiliate marketing strategy:
Market your affiliate products to users
Boost brand awareness
Drive traffic to your website
Pinterest is potentially the best social media platform for affiliate marketing. Instagram and Facebook have chronological algorithms which only promote recent posts. However, Pinterest displays pins to specific users, regardless of the original post date. Therefore, visitors continue to see your pins for months or even years after they've been posted.
Additionally, Pinterest works like a search engine. When creating a pin, you can target keywords to improve its search engine optimization (SEO):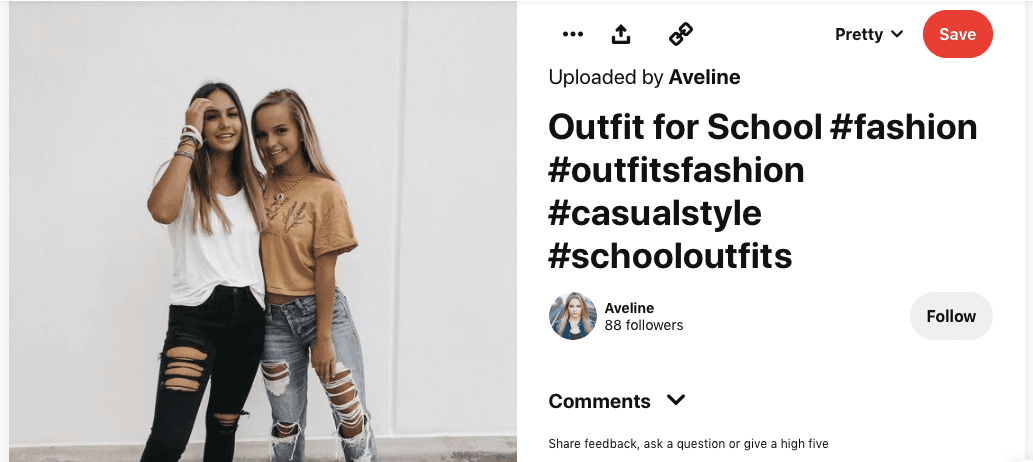 Moreover, Pinterest users are interested in many niche products. If you blog about fashion, art, crafts, health, or interior design, your affiliate pins could gain a lot of attention.
How to Make Money on Pinterest as an Affiliate Marketer (2 Ways)
Before you start promoting your affiliate links on Pinterest, we recommend creating a business account. This gives you access to pin analytics, so you can track engagement and improve your marketing strategy.
Once you've set up your account, you can start generating traffic and sales through beautiful pins. Let's look at two ways you can use Pinterest to boost your affiliate income.
1. Add Pins for Your Blog Posts
As an affiliate, you probably promote your favorite products through blog posts. This strategy can help you nurture an online community while making a passive income: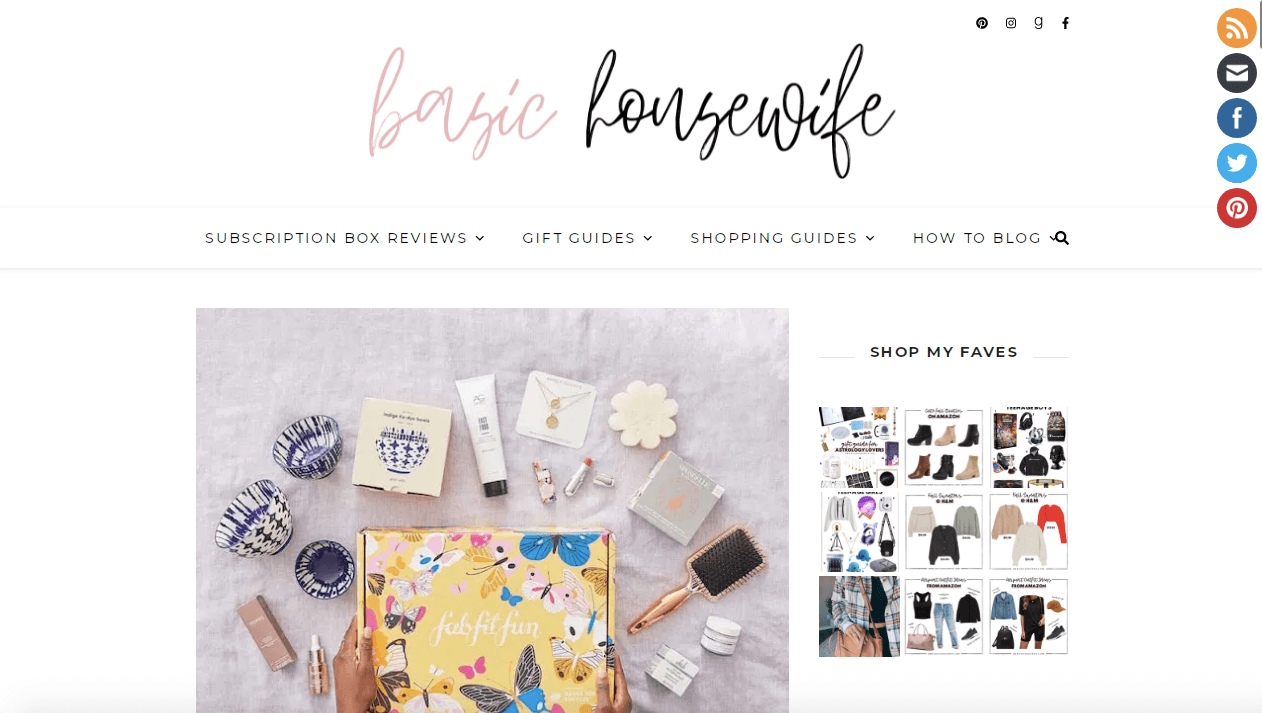 Every time you publish a new post that contains affiliate links, you can create a pin that links to your content. To do this, navigate to your Pinterest profile, click on the + icon, and choose Create board: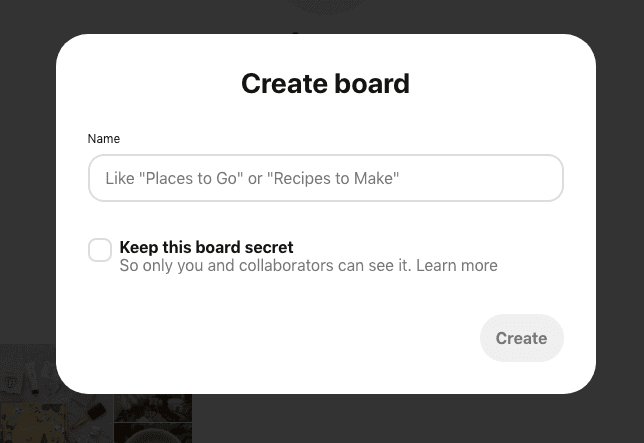 Since Pinterest works similarly to a search engine, consider optimizing your board names to gain more clicks. We recommend creating ten to twenty different boards with a mixture of general names and more specific keywords:
Then, it's time to start creating pins. In the top left corner, click on Create > Create Pin:
First, add an image from your blog content. Keep in mind that Pinterest-optimized images should be vertical, with a 2:3 aspect ratio and dimensions of at least 1000 x 1500 pixels. Alternatively, you could use a tool like Canva to create stunning graphics for Pinterest.
Then, add a pin title and description. Your title should hook viewers and can include up to 100 characters. In the description, you can give an overview of your post. Here's an example:
Underneath the description, you can add alt text. Finally, copy your post's URL and paste it into the destination link box.
We recommend creating three to ten different pins for every page or post. Feel free to experiment with different images and text. You can then use Pinterest Analytics to see which pins are the most effective.
2. Post Your Affiliate Links on Pinterest
You don't need a website to use Pinterest for affiliate marketing. Instead, you can insert affiliate links directly into your pins. This could be beneficial for affiliates who don't want to go through the extra steps of creating a website and publishing blog content.
Start by making a new pin for your product. We recommend that you use a high-quality vertical image. You may also want to write a description that highlights the product's features and includes relevant keywords.
As you can see, this process is very similar to the first method. The only difference is, you'll share your affiliate link in the URL field.
However, keep in mind that your followers don't want to be flooded with promotional pins:
Therefore, it's important to regularly post pins unrelated to your products. This can be effective in building credibility and trust.
For example, when promoting clothing brands, you could also post fashion advice and repost outfit ideas: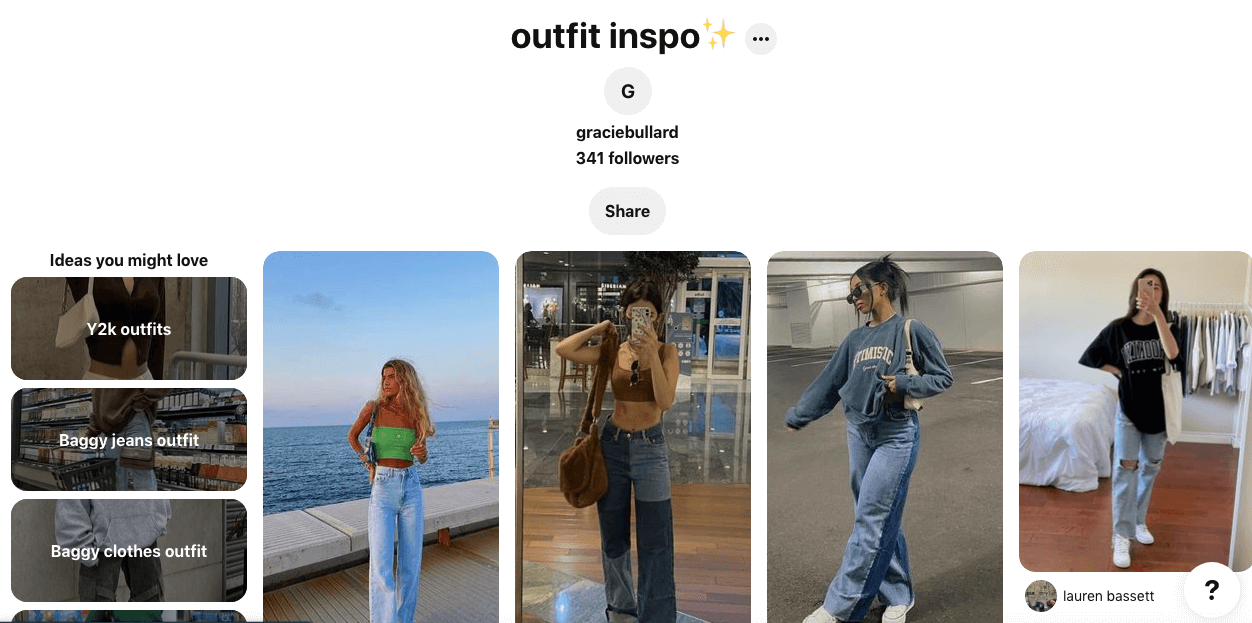 However, there are a few downsides to using affiliate links on pins. If the link becomes broken, you won't be able to fix it without creating a new pin. This can negatively impact your revenue.
Moreover, you may want to read your affiliate program's policy. Certain brands might not allow you to promote their links on Pinterest.
Conclusion
As an affiliate, you can create Pinterest content that links to your website or products. By doing this, you can market to an audience that is interested in making purchases. In turn, you can receive higher click-through rates and boost your income.
To review, here are the two methods you could use to market your affiliate products on Pinterest:
Add pins for your blog posts, using a tool like Canva to design eye-catching images.
Create pins for your products, and post your affiliate URLs on Pinterest.
Do you have any questions about using Pinterest as an affiliate? Let us know in the comments section below!
IfIf you liked this article, be sure to follow us on Facebook, Twitter, Pinterest, and LinkedIn! And don't forget to subscribe to our newsletter 😄
4 Comments
BaseTools | Buy All Types of Tools - Login

June 8, 2022

I'm really impressed with your writing skills and also with the layout on your blog. Is this a paid theme or did you modify it yourself? Either way keep up the excellent quality writing, it's rare to see a great blog like this one these days.

Briansclub - Briansclub Dumps - Brians Club - Sign In

June 11, 2022

Peculiar article, just what I needed.

Ayush Mishra

June 19, 2022

Hi John, I enjoyed reading your post, it was amazing and full of information that actually matters. Thanks for sharing these Pinterest affiliate marketing tips.

Christopher Mazie

August 26, 2022

Can I pay Pinterest to promote my pins with affiliate links on them?