How to Dominate in a Low-Competition Niche (Plus 3 Niche Ideas)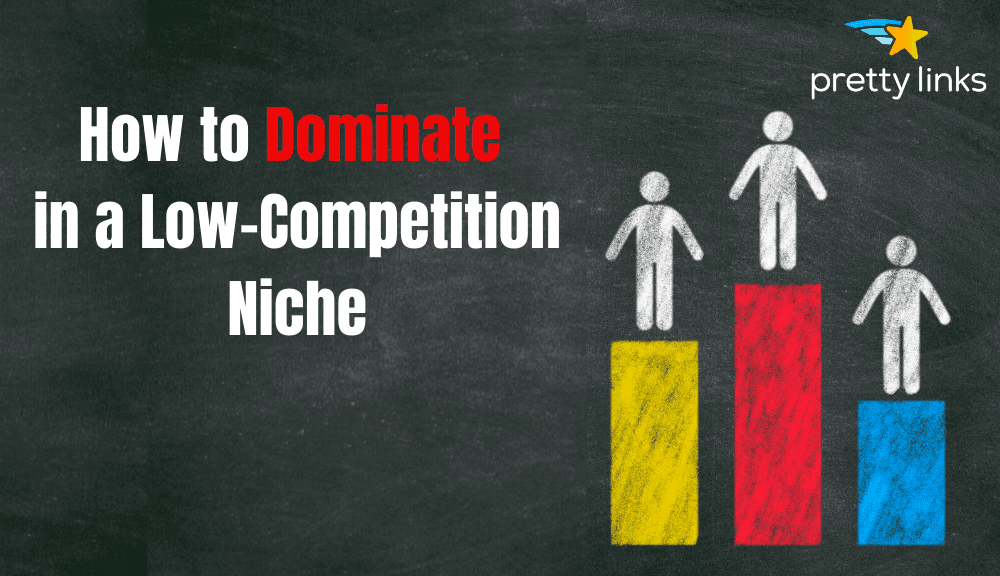 The more competitive a niche is, the harder it is to break into it. That means starting an online business in one of those fields can feel like an uphill battle. Low-competition niches require less effort to rank, and in many cases, they can be highly profitable. The real challenge lies in identifying those opportunities.
Traditionally, you need to use keyword research tools to compare search terms across different niches until you find a topic with relatively low competition. Another option is to let someone else do that research for you. We've done precisely that in this article.
In this roundup, we'll introduce you to three low-competition niche ideas you can exploit. We'll discuss the potential for each niche and how to approach it. Let's get right to it!
Why Focus on Low-Competition Niches
You can potentially make a lot of money in competitive niches. However, if you've been running websites for a while, you know how hard it can be to rank content for competitive topics.
It can take years for a new website to build enough authority to rank among the first results for competitive niches. That's time you need to spend creating new content. It also accounts for money that you need to spend on marketing. For most people, working for years before they see a reward is not a viable option.
A low-competition niche is usually a topic that has not yet achieved popularity. It may also cover a less mainstream topic with a smaller audience base. In many cases, all it takes is spotting the right niche at the right time to create a website that explodes in popularity.
You can find low-competition niches by searching for topics on Google Trends. Here, you'll be able to see which keywords are gaining traction.
Next, you can use a search engine optimization (SEO) tool such as Ahrefs. Its Keywords Explorer enables you to analyze search volume, keyword difficulty, and advanced SEO statistics. Using this data, you can find niches that have minimal competition and maximum interest.
3 Low-Competition Niche Ideas
In this section, we'll introduce you to three niche ideas that you might not have considered yet. Each of these topics has relatively low competition. In some cases, they might not require a lot of expertise to break into. Let's start with a niche that focuses on health.
1. At-Home Gym
The idea of working out at home has never been uncommon. However, for obvious reasons, the concept of "at-home" gyms took a big leap forward during the pandemic. Many people went from maybe having a weight or two to putting together complex home gyms with professional pieces of equipment.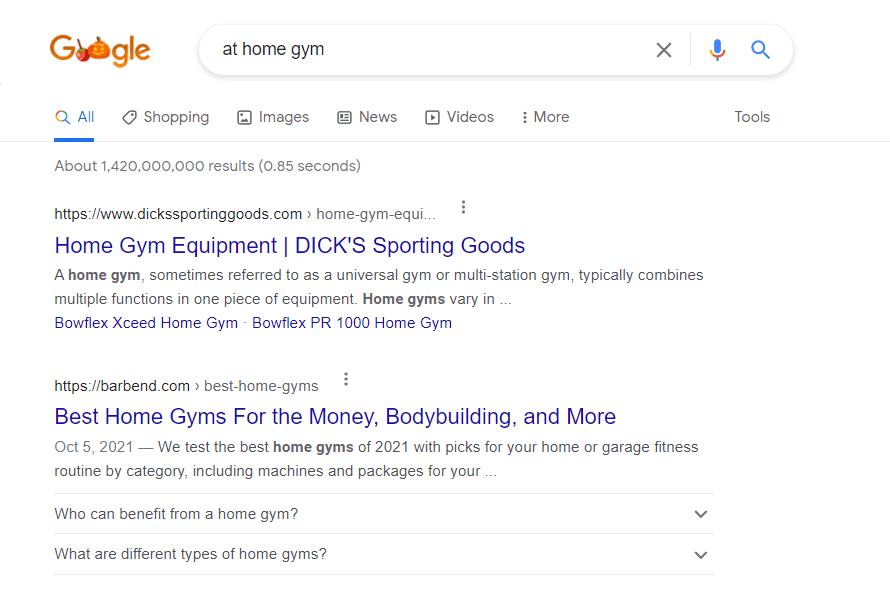 The at-home gym niche can have multiple variants. You can focus on providing reviews for home equipment and use affiliate links to generate income. You might also offer advice on assembling an at-home gym on a budget and outline different training plans.
Keep in mind that general exercise equipment and workout plans are both incredibly competitive niches. Therefore, if you want to tap into the low-competition market, you'll want to focus both content and product recommendations on the "at-home" exercise experience.
2. At-Home Office Setups
This is another example of a niche that gained massive popularity during the pandemic. With a large segment of the population now working from home, adapting our setups for long office hours quickly became necessary.
If you check out Google Trends for searches related to home office setups, you'll notice a significant leap of interest starting in 2020. However, the topic is still new enough that you have scope to make money before it gets very competitive: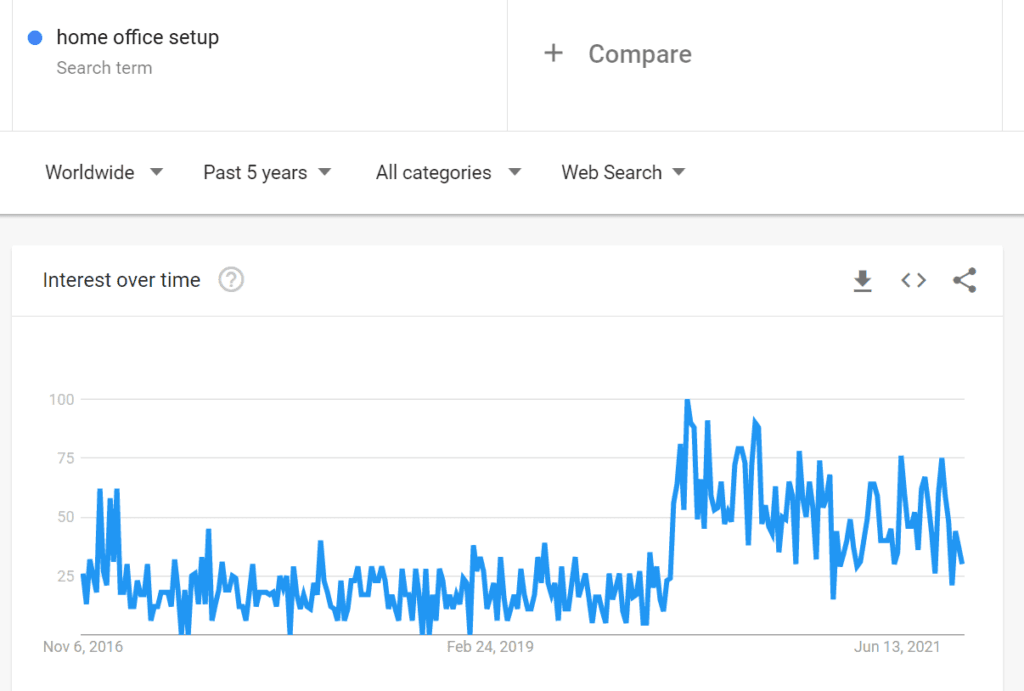 When it comes to setting up a home office, most customers usually look for advice regarding the following:
Which type of chair to use
The most comfortable setup for long work hours (e.g. standing desks, how far away to set up their screens, and more)
Ideas to decorate their personal workspaces
How to separate their home and work areas
When it comes to this niche, you might be inclined to recommend which devices to use for work, such as a laptop or desktop PC suggestions. However, the computer hardware niche is one of the most competitive fields that you can jump into. With that in mind, we recommend shying away from hardware recommendations and focusing on the topics that we mentioned earlier.
3. Solar Energy Products
Tapping into solar energy is much easier today than it's ever been. That principle applies whether you're a homeowner looking to install solar panels or just a regular person interested in products with smaller carbon footprints.
There's a growing market for products that use solar energy in a myriad of ways. These goods can do many things from helping you cool your home to charging your phone.
The main goal with this niche is to provide product recommendations that deliver real value for your readers. Many solar-powered gadgets have very limited functionality, so it's essential to focus on products you would use in your own life. Otherwise, you risk alienating your audience.
Providing honest feedback and introducing readers to products that can help reduce their carbon footprint should translate into an engaged audience. Solar-powered products are likely to become more popular as time passes, so now could be the right time to get in on this niche.
Conclusion
Identifying low-competition niche ideas with real potential can be challenging. Some topics don't have much competition because of limited monetization potential or overall interest. However, in some cases, you'll run into a niche that's about to blow up, and you're simply ahead of the curve.
Some of our favorite low-competition niche ideas include:
At-home gyms
At-home office setups
Solar energy products
Do you have any questions about how to identify low-competition niches? Let's talk about them in the comments section below!
If you liked this article, be sure to follow us on Facebook, Twitter, Pinterest, and LinkedIn! And don't forget to subscribe to our newsletter 😄
2 Comments
Ifeoma

June 18, 2022

How about education niches like: presentation hacks, education gadgets, studying hacks and laboratory maintenance and supplies. I noticed that you can identify a low competitive niche by the number of search results Google displays for the term. In your guide, the niche with lowest search results on Google was solar energy products, with about 200 million searches. What do you think?

Alagarsamy

December 6, 2022

I was really enjoyed your content sir thank you so much