How to Advance Your Affiliate Marketing Game (5 Strategies)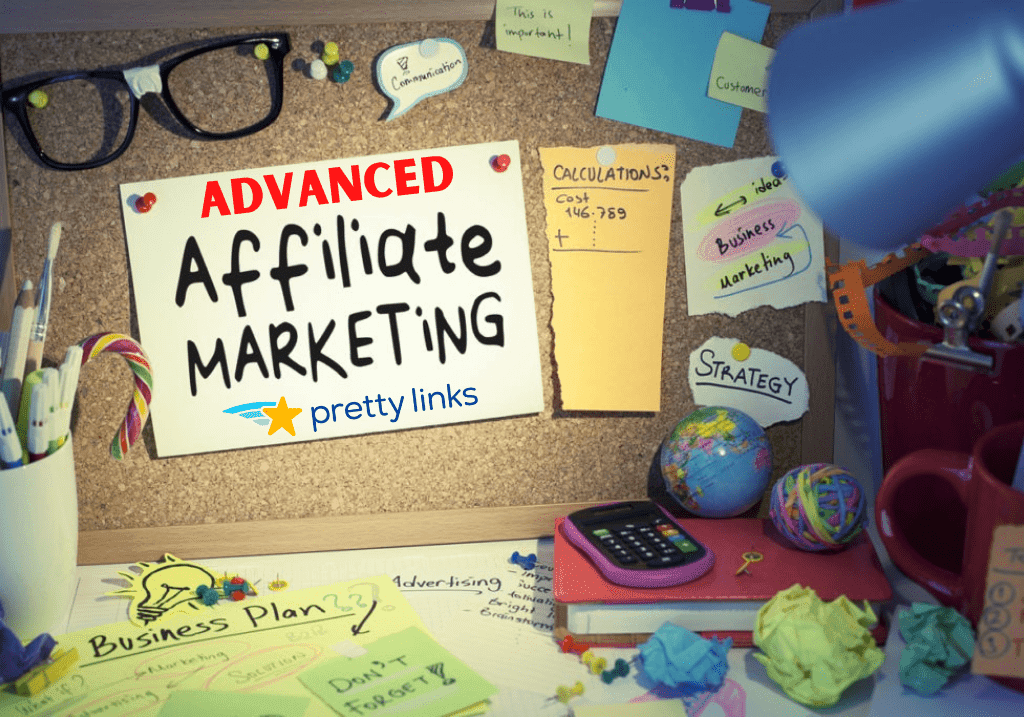 Do you feel it's time to raise your affiliate marketing game? Perhaps your income from affiliate programs has been stagnant lately, or you want to explore other ways of promoting products to your audience. If embedding affiliate links into your content is not reaping the desired results, you might have to dig a little deeper.
This is where advanced affiliate marketing comes in. By learning a few tricks of the trade, such as how to identify upcoming trends in your niche, you can start generating more revenue.
In this article, we'll briefly recap how affiliate marketing works. Then we'll introduce you to five advanced affiliate marketing strategies that you can use to grow your business. Let's get started!
The Importance of Advancing Your Affiliate Marketing Strategy
Affiliate marketing is an easy way to earn money as a content creator. In a nutshell, it involves promoting another brand's products through affiliate links and banner ads on your site. Whenever someone clicks on an affiliate link placed on your site, then makes a purchase on the merchant's website, you earn a commission from that sale.
However, there's a difference between earning money and making a living from affiliate marketing. Peppering your content with affiliate links may bring in a bit of extra cash. However, to really profit from promoting products, you might have to take your strategy a step further.
Advanced affiliate marketing goes beyond just adding links to your content. It requires doing some research and exploring new avenues so you can maximize your profits.
5 Advanced Affiliate Marketing Strategies
Embedding affiliate links into posts may not always generate a steady income. Let's look at some new ways you can advance your affiliate marketing strategy in order to grow your income.
1. Be Honest and Avoid Link Spamming
Being honest about your affiliate earnings helps you build trust with your audience. You can do this simply by adding affiliate link disclosures to your posts. Some readers might not understand how affiliate marketing works, so you might want to point out that you earn a small commission from their purchases at no extra cost to them. This way, visitors will feel safer about purchasing products through your site.
As an example, you can consider the following link disclosure from the Making Sense of Cents blog: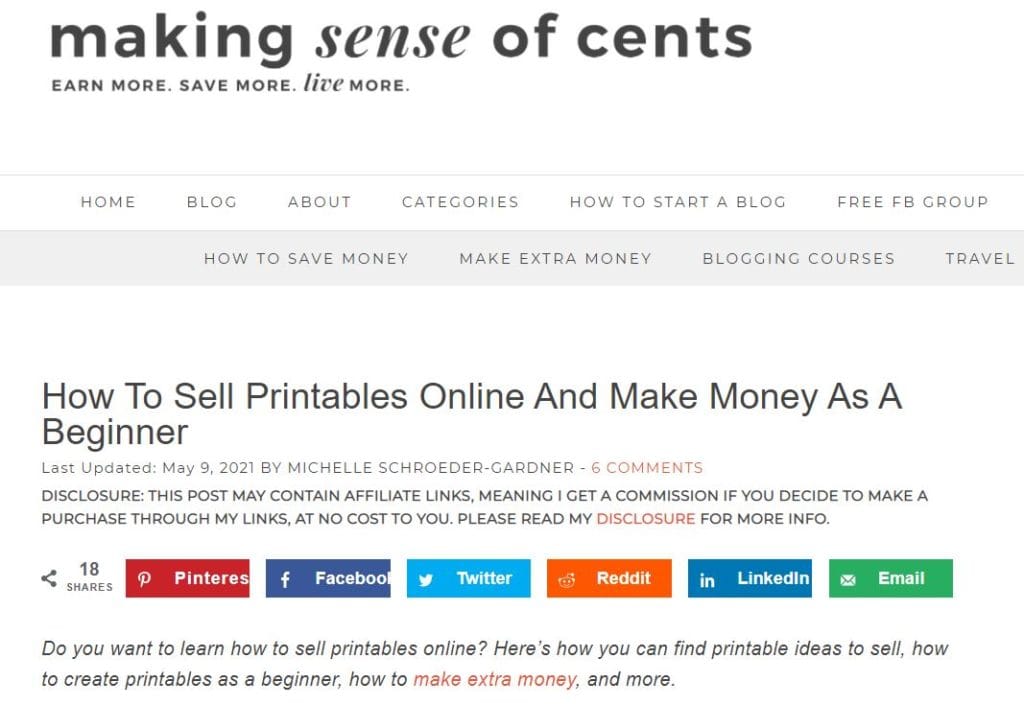 Note that some affiliate programs such as Amazon Associates ask you to declare yourself as an affiliate on your site. Meanwhile, the Federal Trade Commission (FTC)'s Endorsement Guides require publishers to disclose each affiliate link fully.
We also recommend that you avoid using a lot of affiliate links within the same post. Link spamming could potentially put off your readers, resulting in fewer clicks. Therefore, you might want to use them sparingly in your posts and only include relevant products.
2. Plan Ahead and Focus on Upcoming Trends
Having a solid content strategy can help increase your affiliate income. As a creator, it's important to plan ahead so that your content is delivered to your audience at the most opportune times.
For instance, if you want to promote affiliate products in Christmas gift guides, you can publish your holiday-themed posts a few months in advance. This ensures that your content will be indexed and pushed to the top of search results by the time people start looking for gift ideas.
You could also look at upcoming trends in your industry and structure your content accordingly. A smart place to start is Pinterest Predicts: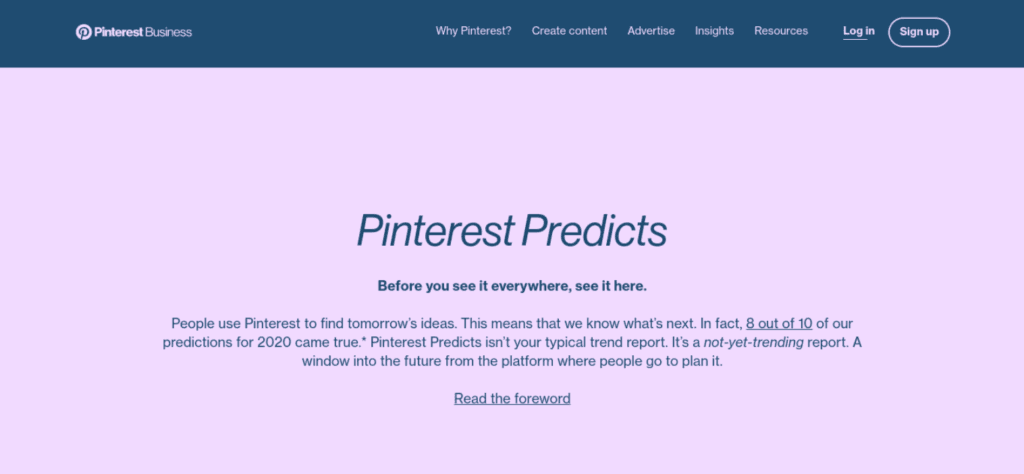 Every year, Pinterest publishes a list of soon-to-be trending topics in different industries, including fashion, travel, and health. Therefore, it might be a good idea to start promoting affiliate products that fit into the trends that will soon dominate your industry.
Another way to plan for upcoming trends is to check out recent studies in your niche. For example, if you run a travel blog and have just come across a survey showing that more people are choosing camping trips over city breaks, you might want to think about promoting outdoor gear over the next few months.
3. Check Old Links and Set Up Redirects
Some affiliate products or services become unavailable after a while, so you will need to update the links in your posts. Going through your site to check every URL can be exhausting, but you can save yourself a lot of time and effort by using a link management tool like our Pretty Links plugin.
This tool makes it easy to organize and update your affiliate links. For instance, you can add a descriptive title for each URL and customize it to make it neater and more identifiable:
Our Pretty Links plugin also has a link tracking feature that lets you access your affiliate links from a dedicated reporting panel. This means you wouldn't have to pop into every post on your site to check your URLs for expired products.
4. Promote Products in Newsletters and Emails
Email marketing is another strategy that can help you increase your affiliate income. When you start an email list, you are nurturing a base of readers who enjoy your content and want to receive regular updates from you. You can use an email marketing tool such as Mailchimp to send regular newsletters that contain affiliate links to products your subscribers are interested in.
Another option is to set up an automated email series to provide your subscribers with valuable information while embedding links to relevant products within your emails. For example, if you blog about affiliate marketing, you could create an email series called "How to Increase Your Affiliate Marketing Income in 10 Days". This is a great way to both educate your readers and add in relevant affiliate products every day.
5. Create a Course or Host a Webinar
Another way to boost your affiliate income is to create an online course or host a webinar. You can start by defining your target audience to easily tailor the topic and content to their interests. Next, identify any relevant affiliate products that you can promote in the course or webinar.
Once you've put together your content, you can use a plugin such as MemberPress to create a membership area on your site. Then people can log in to access your course material:
We recommend taking a soft-selling approach when using affiliate products in courses or webinars. This means that the primary focus would be on delivering informative and helpful content, not promoting the product. Instead, you could subtly reference the affiliate product at the end of the course, and show participants why they might find it useful.
Conclusion
Advanced affiliate marketing goes beyond adding links and banner ads into your posts and pages. It requires a bit of market research, and time spent exploring new ways of promoting affiliate products.
If you want to grow your income through affiliate marketing, here are five strategies to consider:
Be honest and avoid link spamming.
Plan ahead and focus on upcoming trends.
Check old links and set up redirects using our Pretty Links plugin.
Promote products in newsletters and emails.
Create a course or host a webinar using a tool such as MemberPress.
Do you have any questions about the above affiliate marketing strategies? Let us know in the comments section below!
If you liked this article, be sure to follow us on Facebook, Twitter, and LinkedIn! And don't forget to subscribe in the box below.