3 Reasons to Establish a Linking Strategy for Your Affiliate Site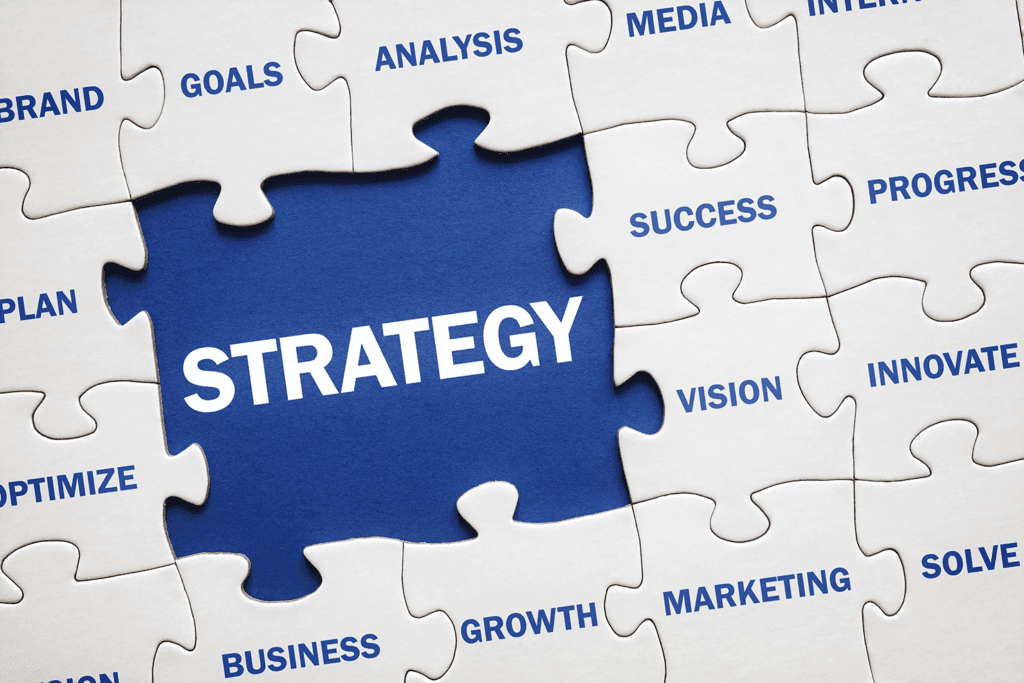 Hyperlinks are an essential element of your affiliate website, so it makes sense to spend a lot of time cultivating and organizing them. If you haven't implemented a proper linking strategy on your site, you could be missing out on some valuable benefits.
A linking strategy is a plan you create and implement that helps you organize, track, and optimize your links. With the right plan, you can see major business returns, including a boost in sales and an improvement in your search engine rankings.
In this post, we'll highlight three of the best reasons to use a linking strategy on your affiliate website. Then, we'll show you how to use Pretty Links to implement your strategy effortlessly. Let's get started!
1. Boost Your Conversion Rates by Using Link Statistics
Website conversions, such as sales or newsletter signups, are obviously important for affiliate websites. However, the links you use are also an important element of your conversion campaigns. Having a solid linking strategy can give you the ability to assess your choice of links, and place them throughout your site optimally.
Boosting your conversion rates isn't tough to do, with a little thought. Here are a couple of tips:
Track your links. You can split test your links' placement, or use a plugin such as Pretty Links to keep an eye on which ones perform better overall.
Optimize your links' placement. When tracking links, you may notice some get more click-throughs and higher conversions than others. This gives you a chance to place them better, and re-test their performance.
This aspect of your linking strategy is about trial and error. However, you'll eventually learn which areas of your website lead to better conversions, and which are 'dead areas' for links.
2. Improve Your Search Engine Rankings by Boosting Traffic
Almost everything on your website, including links, has an impact on your search engine ranking. In short, the higher your ranking, the better your website's overall performance.
There are two main ways a linking strategy contributes to improved search engine rankings. Firstly, it will enable you to fix any pressing issues (such as broken links). Secondly, a linking strategy will help you to build stronger backlinks (another search engine ranking factor) and ensure that the sites you link to are high quality. To begin improving your rankings, we have two recommendations:
Perform a link audit. This is a process that involves taking inventory of your site links. For example, do you have any dead or spammy links, or are all of your links contributing positively to your search engine presence? An audit can answer both questions.
Create a plan of action. With your audit results in hand, you can implement the changes that benefit your site's search engine rankings the most. These include removing penalized links, fixing dead links, and improving domain authority.
As your website grows and you perform subsequent link audits, you should update your plan of action. This is why it's important to perform audits regularly (about every six months according to Neil Patel).
3. Keep Your Content Relevant by Removing Broken Links
While copy is a major aspect of relevant content, links also play a role. In fact, old and broken links can make your content stale and no longer useful to readers. With a strategy in place, you can regularly perform link maintenance (updating links and removing dead links from your content). To get started, we recommend two main steps:
Use a tool to locate broken links on your website. WordPress plugins (such as Broken Link Checker) and online tools (such as W3C Link Checker) make finding broken links simple. If you've previously added the broken link to Pretty Links, you can go to your dashboard and change the target URL instantly.
Create a link checking schedule. It's good to incorporate link checking into your website maintenance routine. To quote Neil Patel, "you can do it every six months or so and keep your site in tip top shape", but "the more often you do it, the quick[er] it will go."
Perhaps the thought of replacing all those links on your website – especially those that show up in various places throughout – is overwhelming. Fortunately, Pretty Links can help.
How Shortening Links With Pretty Links Can Boost Your Linking Strategy

Pretty Links is a link shortening plugin that enables you to shorten, brand, and track your links. You can use the dashboard to manage your links, which offers you more control over your linking strategy.
To bolster your strategy with Pretty Links, you can shorten every link on your website. You'll then have control over each aspect of your links, and be able to track their performance (either with standard reports or split testing). There are also various customization options available, enabling you to set links up as you wish.
Conclusion
A solid linking strategy is one that will improve your site in various ways. With one in place, you'll not only save time on management, but your website (and its content) will also perform better (in terms of conversions and search engine rankings).
In this post, we've outlined three reasons to use a linking strategy on your affiliate website. To recap, a linking strategy enables you to:
Boost your conversion rates using link statistics.
Improve search engine rankings by boosting traffic.
Keep your content relevant by removing broken links.
Do you have any questions about setting up a linking strategy for your website, or how Pretty Links can help? Let us know in the comments section below!
2 Comments
ashutosh

November 23, 2017

Great article. It is full of information. Thank you so much for sharing with us.

Susan Harris

January 7, 2021

Informative post. This article is really useful and beneficial.