How to Incorporate SMS Marketing in Your Online Business (3 Key Tips)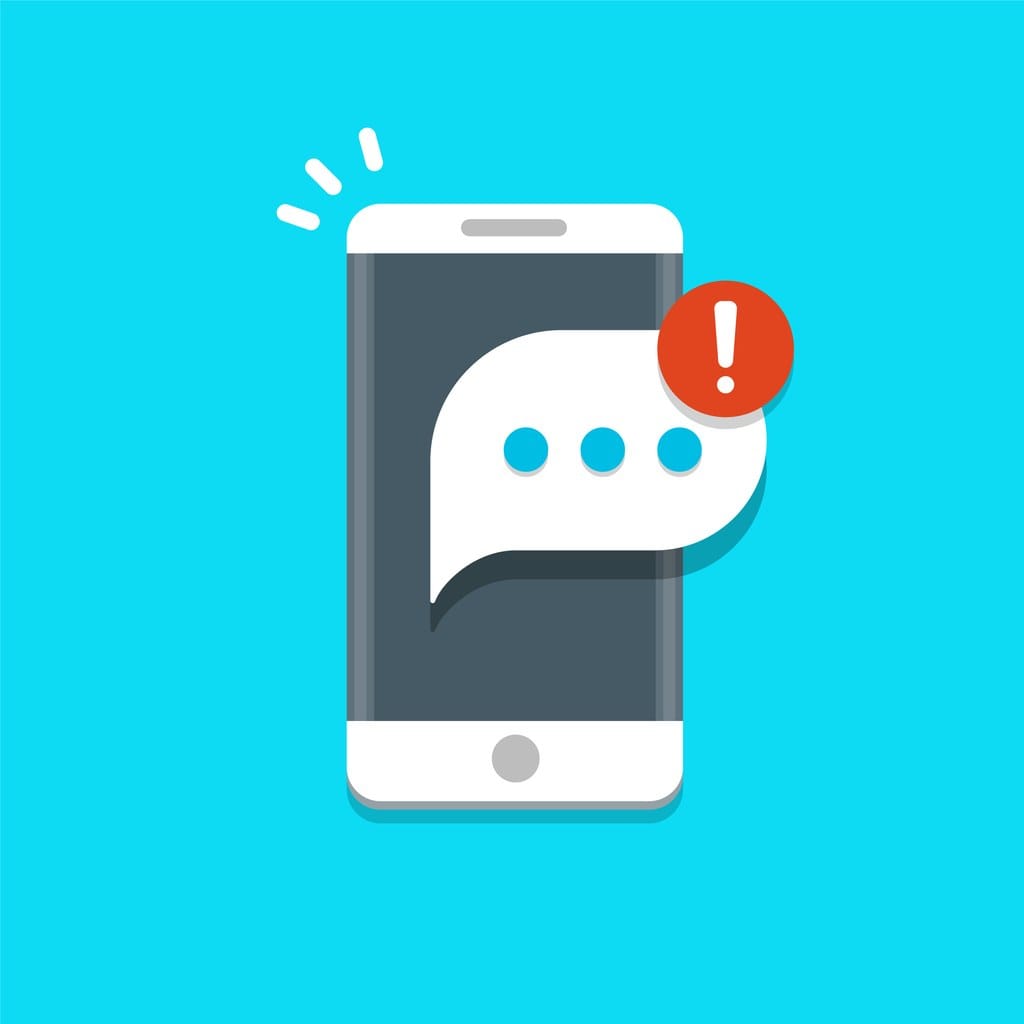 Communicating with your customers is an essential part of running an online company. However, it's not always simple. Between contending with automatic spam filters and decoding social media algorithms, creating an effective sales strategy can feel like a labyrinth.
Fortunately, there's a more direct option. SMS marketing offers you a way to reach interested customers and encourage engagement. By incorporating SMS into your business plan with personalized, concise, and seamless texts, you can give your business just the boost it needs.
In this article, we'll cover a few benefits of using SMS marketing. Then, we'll offer three key tips to help you send the most effective messages possible. Let's get started!
The Benefits of Using SMS Marketing
Contacting people through SMS – text messaging – gives you a direct line to your customers. Maybe you're offering promotions, or sending updates on an individual's order status. Whatever you have to say, a simple text message can help you deliver that content straight to your users' phones.
There's a reason SMS marketing is so effective: 96% of Americans own a cell phone. You might have users who don't check their email or never watch cable, but they probably have a phone. Texts give you the ability to reach specific people and provide a direct connection to your brand.
Text messages can also be a surprisingly versatile advertising tool. Since most consumers have their own phone numbers, you have a chance to personalize your promotion to an individual level. Combine that with a helpful link to your website, and you have an effective avenue for customer engagement.
How to Incorporate SMS Marketing in Your Online Business (3 Key Tips)
Text message marketing can have impressive effects. To help you get started, we've rounded up three tips to help you make the most of this straightforward strategy.
1. Personalize Your Approach
Catering to your consumers isn't a new concept. However, while there are many ways to personalize your customer connection, doing so with SMS offers unique benefits. By associating phone numbers with particular customers, you can customize both their offers and when they receive them.
For example, consider the company ThirdLove. Users can opt-in to its texting programs to receive messages like this one: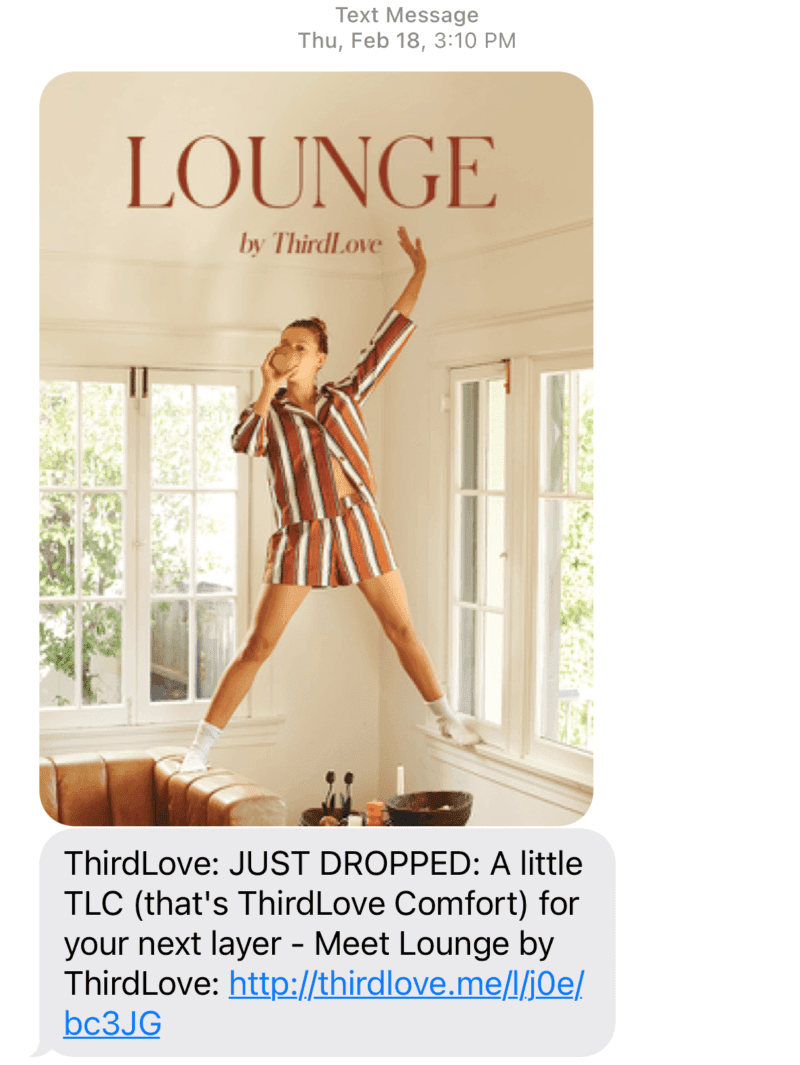 ThirdLove's texting campaign makes use of the fact that this recipient has purchased from it before. By advertising a product to act as the "next layer" in the customer's collection, it's leveraging an existing relationship to drive conversions.
One approach that might help tailor your content even further is to associate phone numbers with customer profiles. This can help you apply strategies like birthday discounts with more precision. For instance, you can offer to text an interested customer a promo code in exchange for their number, or provide a QR code.
It might also be wise to enable recipients to customize their text frequency. Some consumers might get annoyed by what they consider too many texts and opt-out of your program altogether. Providing this small amount of control can have a big impact.
2. Keep It Brief and to the Point
SMS offers a valuable window of communication. Try to use it wisely with fewer words that convey more meaning. This will also help you stay within character limits and avoid sending users chopped-up messages.
Unfortunately, links also count towards your word cap. So you might also consider using a link shortener to save yourself some space. Pretty Links can help: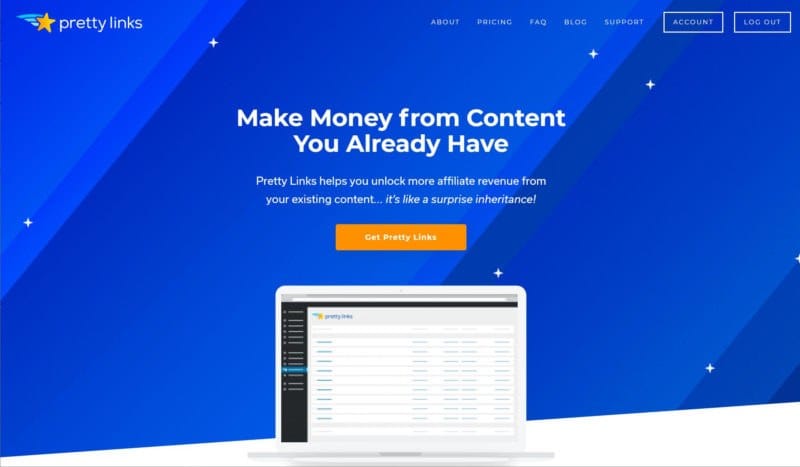 In addition to cutting down on characters, our plugin can contribute to building customer trust with more professional-looking links. Pretty Links also gives you the ability to track each URL's success and keep them all organized.
You may want to use the room you gain with a link shortened to include some important formalities. For example, it's important to always identify your brand at the beginning of a message. Not everyone will have your number saved, so presenting yourself clearly and immediately should cut down on confusion.
Similarly, try to avoid text abbreviations where you can. These can look unprofessional. Less popular lingo might also confuse customers who don't use technology often. Instead, consider looking for short, full words that convey the same meaning.
3. Make Your Site Mobile-Friendly
If you think about what a recipient will ideally do after they receive your text, there's probably a specific action involved. It could be visiting your site or using a coupon code. To make that action more likely, consider making it simple for customers to click through to a site that's optimized for their device.
Mobile-friendly layouts are an easy way to do this. For example, here's a section from the mobile site for Einstein Bros Bagels: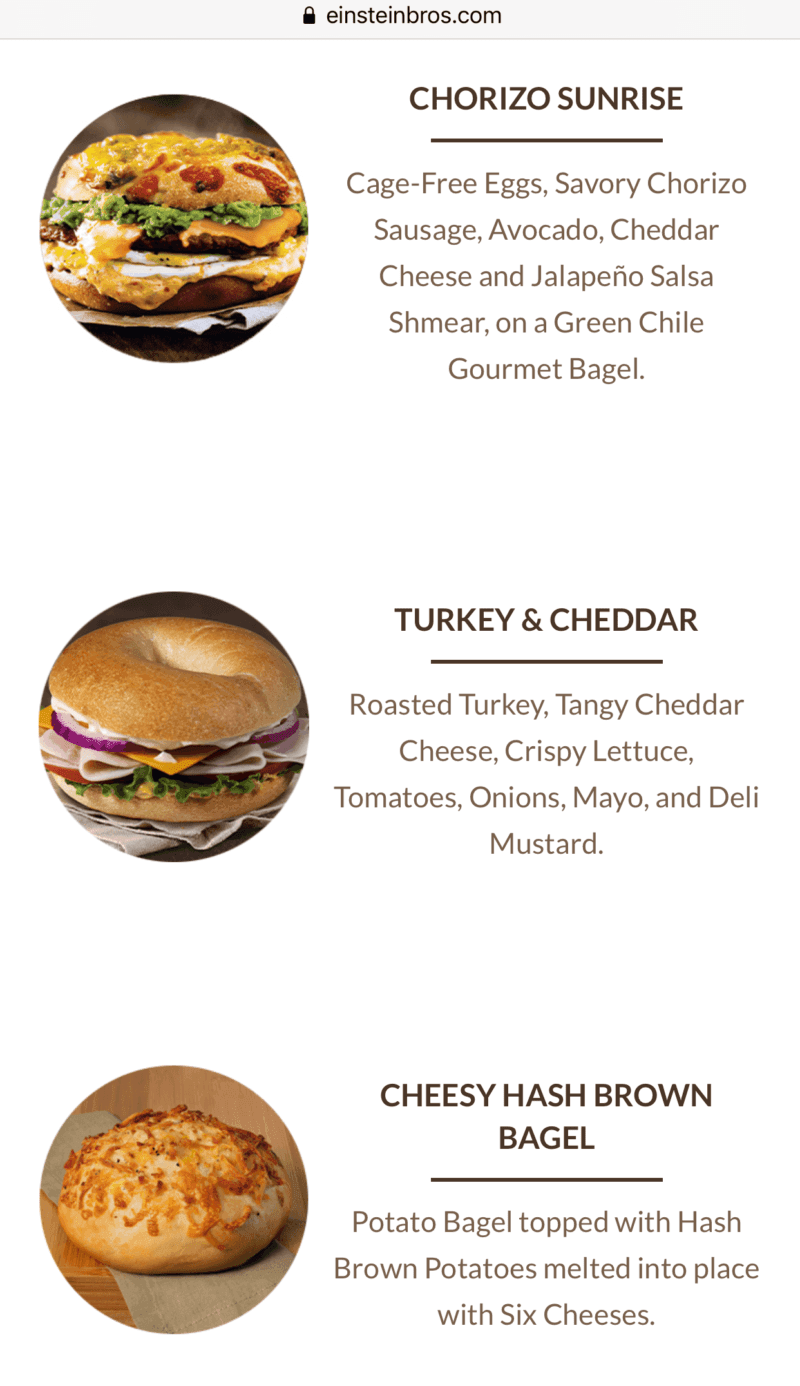 The text is large and simple, paired with attractive photos of the products. Users visiting the mobile site should find it easy to consume the content on a smaller screen.
Mobile-friendly sites can also remove roadblocks. If you send a text that requires the recipient to use their desktop computer, you've added an extra step that could impede the purchase. A customer who is instantly taken to a website on their phone experiences less friction and may be more likely to engage.
Optimizing your site for mobile users has other advantages, too. For one, it can expand your reach by making your brand easier to access for anyone with a phone. It can also boost your search engine optimization (SEO) and appeal to the growing number of phone-centric shoppers.
Finally, you might want to consider investing in a mobile app for your site. An app can maximize the consumer experience of your brand from a smartphone. Its role as an easy shortcut to your site may also influence users to visit more frequently.
Conclusion
Effective outreach to interested consumers can drive traffic and boost engagement for your business. If you're looking to communicate with customers directly and interactively, SMS marketing may be just the tool you're looking for.
In this article, we covered three essential tips to help you incorporate SMS marketing into your online business:
Personalize your messages with relevant content.
Stick to the character limit, with the help of a link shortener such as Pretty Links.
Build a mobile-friendly site to make acting on your texts simple.
Do you have any questions about SMS marketing? Let us know in the comments section below!

If you liked this article, be sure to follow us on Facebook, Twitter, and LinkedIn! And don't forget to subscribe in the box below.