3 Easy Tips for Improving Your Website's SEO Through Permalinks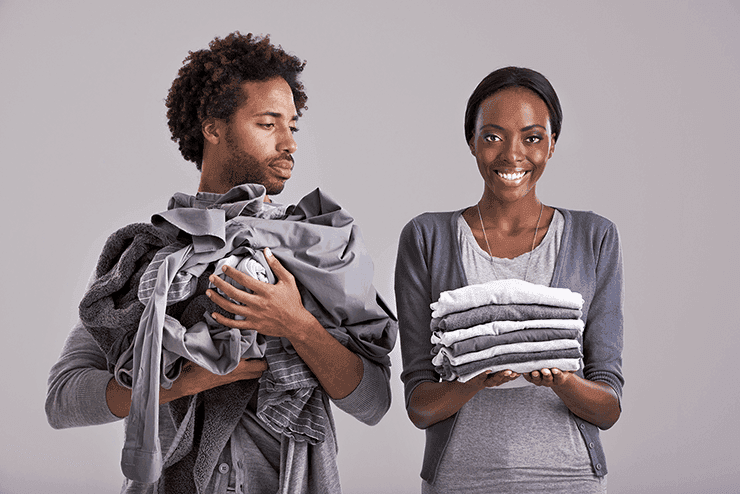 There are a number of things you'll need to focus on when setting up your website. One of these is search engine rankings – more specifically, optimizing for improved placement on Search Engine Results Pages (SERPs). Unfortunately, many bloggers and website owners forget to include permalinks in their website optimization plans.
In short, a permalink is the specific URL for a post or page. They can be random and 'ugly' (such as with WordPress' default permalinks) or specific, descriptive, and 'pretty'. The more descriptive, the better for search engine rankings and user experience.
In this post, we'll introduce you to permalinks and the perks they provide. Then we'll share three tips for optimizing them, and show you how to put each tip into action, in some cases with the help of Pretty Links. Let's get started!
What Permalinks Are (And Why You Should Optimize Them For Your Site)
Permalinks are the permanent URLs that lead directly to your website's individual pages. They can be 'ugly' or 'pretty', but both let you find your content directly on the web. You can benefit significantly when you optimize these links for search engines. For example, permalinks:
Make it easy for readers to find your content.
Can improve site navigation, therefore making it easier for readers to navigate your site.
Can boost search engine rankings by adding focus keywords.
When it comes to search engine rankings, the biggest benefit you'll see is how optimized permalinks can help search engine bots crawl your site. With specific and detailed permalinks, these bots will know more about your content and be better able to index it on their pages.
3 Easy Tips for Improving Your Website's SEO Through Permalinks
It's clear that permalinks are much more than just links to your website, so you should look to optimize them for improved search engine rankings. Here are three tips that are easy to implement and will have the greatest impact.
1. Keep a Consistent Permalink Structure
You can choose from a variety of permalink structures. However, it is more important that the structure you choose is consistent. This is a biggie when optimizing your permalinks for search engines, as it makes crawling your site simpler for search engine bots, and helps the user find your content more easily.
Of course, staying consistent means you'll want to find a structure you'll be happy to use for a long period of time. Here's how to do just that:
Understand the different structures available. For the majority of users, the Post name or Custom Structure are the best options.
Keep it simple. The simpler the structure, the easier it will be to use consistently across your website.
Your last step will require setting the structure accordingly in WordPress. This is easy to do, and it means all future pages and posts will follow this new structure.
2. Incorporate Long-Tail Keywords
Keywords are an important part of your content, especially when they set you apart from your competitors. Long-tail keywords do just that, and they can be incorporated into your permalinks to further improve search engine rankings. What's more, they give you a chance of ranking higher on SERPs. This is because long-tail keywords tend to be more specific and less competitive.
Fortunately, there is a way to improve your chances of SERP rankings, and that's through careful selection of your long-tail keywords. Here's how:
Find (and utilize) low-competition keywords. The fewer people using the keyword in order to rank on SERPs, the higher the odds you'll place near the top of the rankings.
Do thorough keyword research. To find keywords that are both low-competition and frequently searched, you'll need to perform some thorough research. Tools such as the Google Keyword Planner make this much simpler.
Another thing to keep in mind when adding long-tail keywords to your permalinks is 'stop words'. These are prepositions and articles (including 'and', 'the', and 'in') , and they can be omitted from your permalink because Google filters them from their search. Ultimately, it's up to you whether you omit or include them.
3. Redirect Old Permalink Structures With Pretty Links
If you've previously used a poor permalink structure, you may be tempted to simply make the changes manually and go about your business. However, this means that any links with the old structure will no longer work. Instead, you can permanently redirect these posts and pages to the new, prettier permalink structure with a link redirection tool (such as Pretty Links).
Changing the permalink of an older post or page can lead to broken links throughout the web. Using redirects makes it possible for people to still find your page and read your content, only with a prettier permalink. Once you've decided on the new permalink structure you would like to implement, you'll need to round up all of your posts and pages with the old structure. Then, it's time to set up redirects.
To get started, head to Pretty Links > Add New Link in your WordPress dashboard. Choose the first link in your list with the old permalink structure, and paste it into the Target URL box. You want to choose Permanent (301) from the Redirection drop-down, then alter the Pretty Links slug as you'd like. This means using the new permalink structure you've chosen:
Save the changes, continue creating new links until all old links have been redirected, and you're now ready to put your new permalink structure into use!
Conclusion
Optimized permalinks serve their purpose well, both on and off your site. On your site, they can improve the navigation experience of your readers, while off your site they give your pages a better chance of ranking higher on SERPs.
In this post, we've discussed the benefits of properly structured permalinks. We've also shared three easy tips for improving your website's search engine rankings through permalinks. To quickly recap:
Keep a consistent permalink structure.
Incorporate long-tail keywords.
Redirect old permalink structures with Pretty Links.
Do you have any questions about permalinks or how to optimize them for search engines? Let us know in the comments section below!
3 Comments
Richard Smith

November 13, 2017

Thank you for the short but very useful article. Absolutely agree with your opinion. I should notice that Google Keyword Planner is a great tool for keyword research but it's not enough for more deep results. It's great for the first steps and finding main keywords which will be useful for the next immersion. I would recommend using https://kparser.com/alternative-google-keyword-planner/ to collect the maximum number of relevant keywords. As the result, you have a much better list of keywords, than if you'll use only Keyword Planner.

John Hughes

November 20, 2017

You're welcome, Richard! Thanks for the recommendation; we'll be sure to take a look at it. :)

chelsea

November 12, 2018

All strategies are very needed to develop an SEO optimized. It is advantage post to me for new discovering. The block having great to all of us thank you, sir, for your advice.