How to Find Swipe Copy That Converts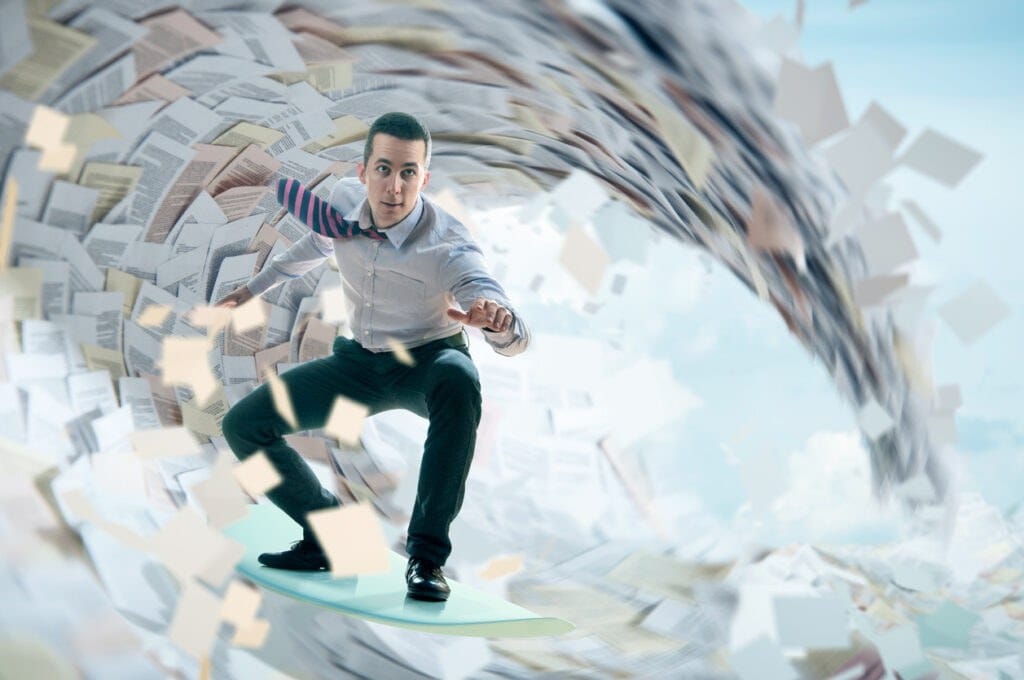 You may not be a writer, but in business, your word is everything. You may not be a designer either, but in business, the feeling your visuals give off can affect how quickly you'll grow.
Even if you lack any copywriting skill, and even if you're the least creative person on the planet, your ability to guide leads to conversion will determine your success in this modern era. We're all creators, teachers, and influencers, especially small teams and sole proprietors. But without a creative bone in your body, how do you know what works?
There's a secret many successful copywriters and designers use to build skills quickly and tell stories that create emotional connection: the swipe file. Creating a good swipe file can even mean the difference between an enamored audience and high bounce rates.
And it makes sense: all legendary content is borne from knowledge of what works, what doesn't, and where to find examples of both. A swipe file holds everything you observe that builds the experience you eventually want to master — it's your foundation to persuasion with building blocks from the masters before you.
In this blog post, we'll go over what makes a high-converting swipe file and how you can create your own. So let's get started!
What is a Swipe File?
Do you remember that email you received a few weeks ago? The one that kept you glued to your phone, took control over your pointer finger, and compelled you to click the learn more button?
Or what about that website that made you feel like you couldn't live without its products, so you scrolled over to the shop page and put one of everything in your cart?
Instead of converting and forgetting about these fantastic experiences, why not compile them in a list to revisit and reuse for your own marketing? That is, use them to create a swipe file. A swipe file is a collection of copy, graphics, and other exemplary content. It's a file that lists all the content that managed to get a rise out of you, and it promises to make you a better business owner and marketer.
A swipe file is your copywriting and marketing bible, and once you start collecting, you'll never have to second-guess yourself again.
What Makes A Good Swipe File?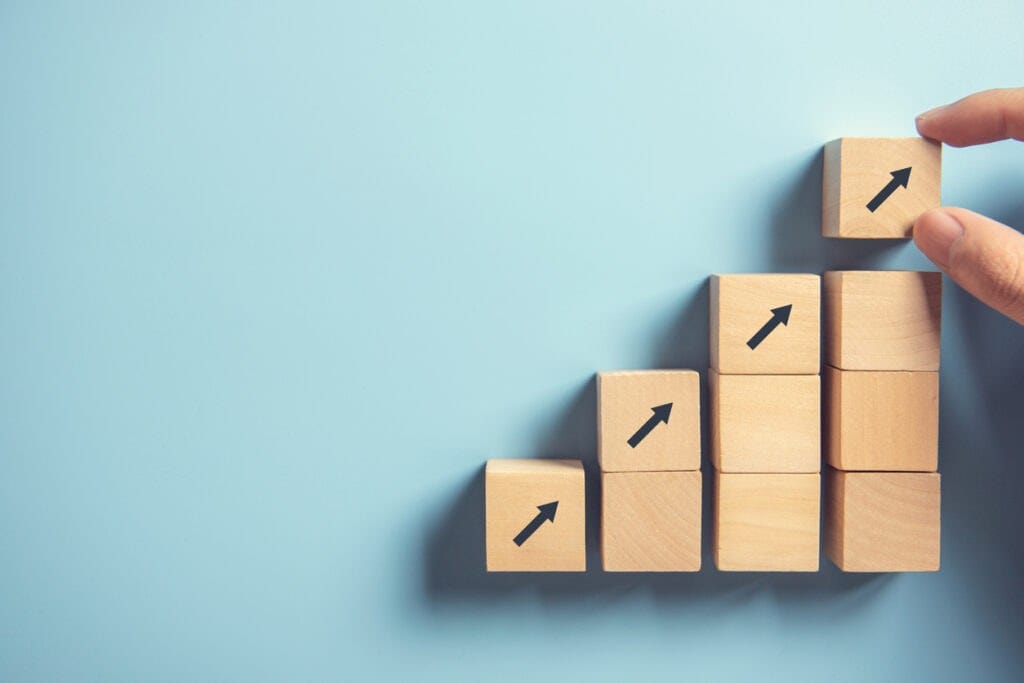 The easy answer here is variety and proven results that grab your attention.
Your swipe file should be filled to the brim with headlines, subjects, bodies, designs, marketing strategies, and links. It should comprise Facebook ads, Google ads, and social media posts. It should hold examples of winning copywriting and marketing that conveys emotion, moves readers to action, and is generally fantastic in its effectiveness.
Just as every business is unique, a swipe file should represent your business and goals. Include everything from advertising to landing pages to full drip campaigns.
When you're filling your swipe file, look for words and visuals that:
Inspire you
Lead you to take an action
Have performed well (in a way you can actively see)
Think of it as a lesson plan you're building based on how content you experience makes you feel, and what you need to do to replicate that.
What Are The Best Places To Find Swipe Copy?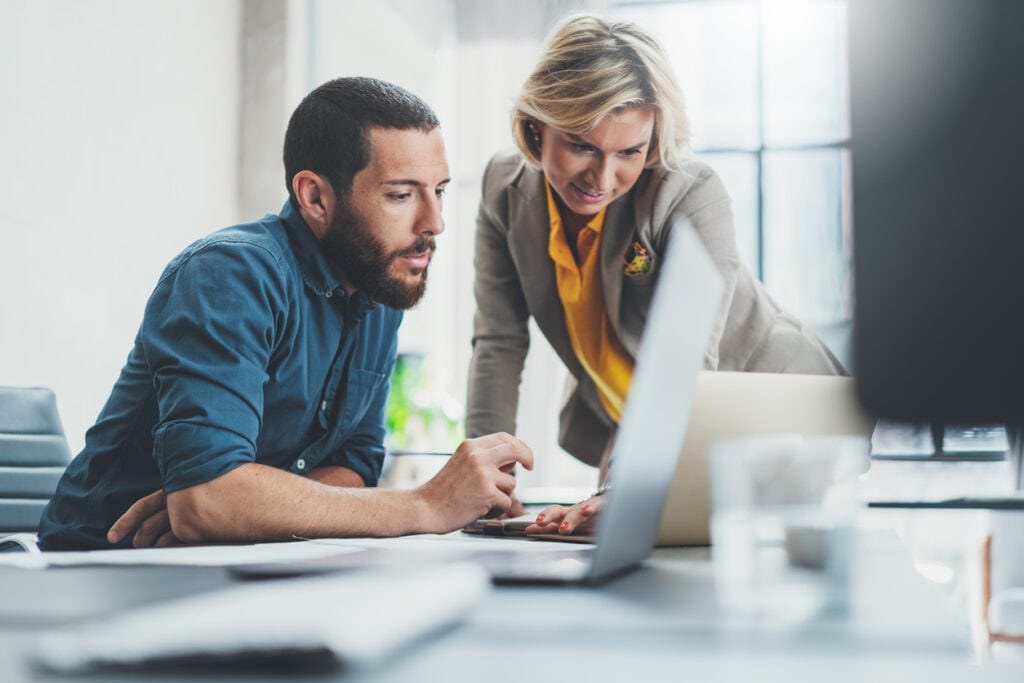 Here's the best part about filling your file: you can find swipe copy ANYWHERE. If you stopped and looked at your browser history right now, what sites (that relate to business) do you visit the most?
Ask yourself a few questions to find content that speaks to you (and probably many other people):
What blogs do you visit over and over? Which specific posts?
What were the last email subject lines that made you open an email?
When was the last time a landing page made you feel compelled to buy something?
What are your goals, and what content matches them as closely as possible?
Who are the big names in the medium you need help with, and what content have they made lately?
Simply put: what moved you?
Mostly, you're finding content that moves YOU or people you can actively see and engage with, and you're grabbing hold of that.
Here's a personal anecdote to illustrate my point:
I signed up for a weekly newsletter for Copyblogger a long time ago. The first email was engaging, but I didn't bookmark it. The second email caught me immediately with its subject, and I made sure to save the entire email in Evernote. By the fourth email, I was saving every subject line and heading, and taking notes on how they made me feel.
Now, Copyblogger writes some of my favorite emails to receive and open. It doesn't matter what they send. I open them, read them, and save the emails into a folder on my desktop. Whenever I'm coming up with drip marketing content, I open that folder up, take a bunch of new notes, and then get to work.
There are swipe files filled with nothing but engaging email marketing subjects. Pinterest makes compiling swipe content beautiful and straightforward, and you can find a designer's dream content filled with elegant logos and fancy text right there with pictures of cats. It's all up to you and your favorite platforms.
There's even a site called Swiped that compiles one marketer's favorite emails, social posts, advertising, and more into one website.
Where Should I Make My Swipe Folder
If you'd rather not use a bookmark folder or folder on your desktop, you could also use one of many programs:
Pinterest
Google Docs
Google Sheets
Airtable
Evernote
Onenote
The key is to save all your swipe content in a place where you can easily access it and take notes.
How Do I Know If Content is Good?
Depending on the actual content, it can be hard to tell if something performed well. One of the best ways to find engaging swipe copy is to stick to what gets a reaction from you, your leads (what they share and where), and people you know.
You can also search for blog posts showcasing award-winning copy and design. There are tons of these kinds of blog posts out there that include high-converting content with actual data and results.
CONCLUSION
We'll leave you with a big disclaimer that you should keep in mind during your swipe file building. Your swipe file is NOT a copy/paste folder. You're not using the actual copy anywhere (that's plagiarism, after all). The file is there to provide examples of what works, inspiration for your own writing, and study.
Your swipe file is not a free bundle of writing and visuals you can just repost as is. Plagiarism will get you nowhere fast, and it misses the point of a swipe file entirely.
We've said this before, but it's worth stressing: Swipe copy is a guideline, not a script!
If you follow these tips, you'll build the skills you need to make every piece of content you write or craft convert, and you'll create a swipe file that you can benefit from for years.
Do you have a swipe file? Where do you find your swipe copy? Let us know in the comments!
1 Comment
J.R. Robinson

March 1, 2021

This is a great topic. I am learning the steps to becoming a creative writer, your insight delivered a awesome perspective that will aid me in my journey. Thank you.