How to Create a Logo for Your WordPress Site (In 6 Steps)
Even if you have fantastic content, visitors may not be drawn to your WordPress website unless it uses strong branding. One of the most effective ways to do this is with a well-designed logo. The reverse is also true – if your site's logo is poorly designed, you could be harming your site's reputation.
Effective logo design includes taking key steps such as understanding your audience and choosing a color scheme. These simple actions can have a powerful impact on your site's image over time. Logos can help to build brand awareness and recognition, so it's important to take some time to get yours right.
In this article, we'll discuss the importance of a strong logo to your overall branding strategy. Then we'll offer advice on how to plan and create one. Let's dive in!
Why a Logo Is Crucial to Your Branding Strategy
Before we get into the practical part of this post, let's review why it's important to craft a strong logo in the first place. A logo is a central image or design, which should both reflect your business' purpose and give it a unique look.
Logos are the crux of branding – they help tie all aspects of your presence together (both on- and offline). For example, YouTube's logo is a red play button. This demonstrates that it's a video-focused company, and introduces its color palette: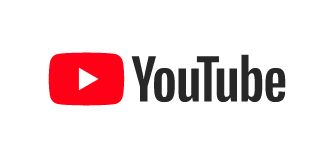 Another benefit of a strong logo is for building brand recognition. When you see a well-designed logo often enough, you start to associate it with the company in question, even when you encounter it elsewhere. For example, YouTube uses its logo on videos that are embedded anywhere else on the web: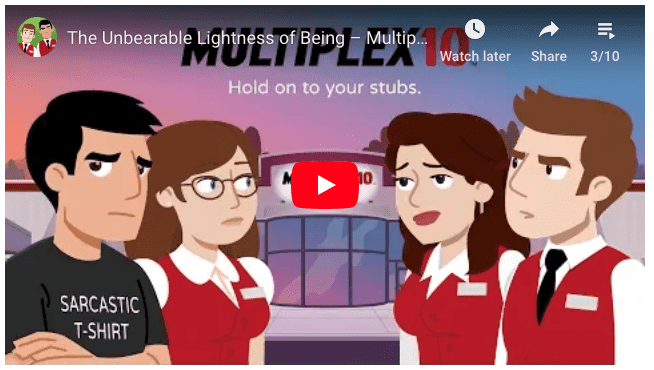 This is a clear way of showing that a video came from YouTube, and getting the brand image and colors in front of more eyes.
How to Create a Logo for Your WordPress Site (In 6 Steps)
Since a logo is so important to your business, it's smart to take special care when designing it. Let's walk through six steps for creating an effective logo.
Step 1: Brainstorm Ideas for Your Logo
Before you design your logo, you'll want to start by considering the main focus of your business. What do you want visitors to understand about your business at a glance, just by seeing your logo? It may help to write out a mission statement at this point, if you don't have one already.
Once you have a list of high-level concepts, you can start connecting them to potential visual imagery. Take your list of key ideas about your business, and start sketching out basic designs that remind you of them. When you're brainstorming a logo, remember that there are no wrong ideas.
You can even build a logo design mood board, which includes fonts, colors, and imagery that reflect your business. A mood board like this enables you to show your team what you're considering, so you can solicit feedback.
Step 2: Consider Your Target Audience
Once you have a few logo ideas, you can narrow them down by thinking about your specific audience. After all, different styles and colors appeal to various demographics. If you don't know who your audience is, you may want to conduct a target market analysis first.
For example, compare the Time Magazine logo to the Time for Kids logo:
These logos are both for the same company, but there's a clear difference between their designs. Time Magazine's logo, which is geared towards adults, is in a clean serif font. However, Time for Kids added a more fun and bubbly font with contrasting colors, in order to appeal to children.
When designing your logo, make sure to research the types of colors, fonts, and imagery that your target market responds to. If possible, you can also show your initial logo ideas to people in your business' key demographics, and ask for honest feedback.
Step 3: Choose Your Color Scheme
Next, you'll need to pick out the colors for your logo. This is a crucial step, because of the psychological impact that color plays in marketing. For example, you probably recognize the red Netflix logo:
However, it's nowhere near as recognizable or compelling when desaturated: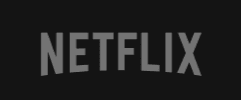 You should choose your logo's colors to match your other branding if possible, including your website's color palette. If you don't have a color scheme for your business already, you can think about the feelings you'd like to evoke.
Yellow tends to promote happiness, for example, while blue has a calming effect. Netflix's red, on the other hand, conveys a sense of modernity and excitement. This color also works well because the Netflix site is fairly busy, so the red helps the logo pop against the multi-colored background.
Step 4: Create a Prototype Logo
Once you have a general plan in place, you'll need to rough out a sketch of your logo. It may be cheaper to get feedback on a draft logo before creating a fully-fleshed out version. You can quickly create multiple ideas, and see which one is most effective.
If you're artistic, or someone on your team is, you may want to handle this in-house. However, you could also hire a designer to do it for you. This may cost more, but you don't want your logo to have an amateur or unpolished feel. Still, if your budget is tight or your staff is artistic, sketching a rough draft yourself can lower your expenses down the line.
Step 5: Ask for Feedback
With the draft of your logo in hand, you'll now want to get as much feedback as you can. Friends and family may not be the best sources, because you can't trust them to be honest. You can solicit feedback from impartial sources by conducting market research, such as distributing an anonymous survey.
When you do this, remember to make sure that as many respondents as possible are in your site's target demographic. It may even be helpful to conduct a round of feedback for the logo on its own, and another for how it looks when placed on your site.
Step 6: Revise Your Logo's Design
After receiving feedback, it's time to make some revisions. Designers may include a certain number of revisions in their initial pricing. Before you hire someone, it's important to specify the number of included revisions you'll get, as well as the price for any extra revisions you may want.
At this point, it's time to build out a high-fidelity version of your logo. If you were working from multiple sketches, you'll want to choose one and digitize it in a program like Adobe Illustrator. It's best to get feedback on this version as well, before going live with the logo. You may also want to try it out on a staging site, so you can test how it will look alongside the rest of your content.
Conclusion
Having a distinctive logo is crucial to your site's branding. It can encapsulate your business' primary purpose in a single image, creating a kind of visual shorthand. Logos also help to guide public perception of your company.
Six steps you can take to create a logo for your WordPress site include:
Brainstorming ideas for your logo
Considering your audience
Choosing a color scheme
Creating a prototype logo
Asking for feedback
Revising your logo as needed
Do you have any questions about how to design an effective logo for your WordPress site? Let us know in the comments section below!