3 Ways to Encourage User-Generated Content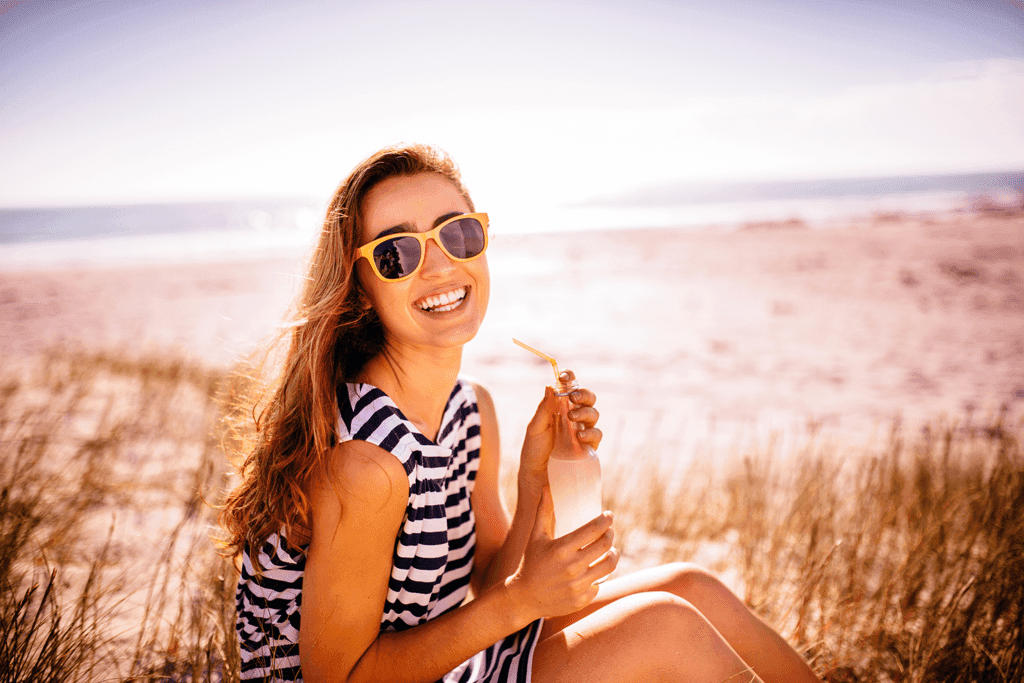 Creating promotional material is essential to the ongoing success of any business or brand. However, crafting quality content can often be expensive and time consuming – and some marketing may come across to users as insincere. Fortunately, there are other ways to get your message out there.

Thanks to our modern, digital world, the production of user-generated content (UGC) is widespread. Put simply, UGC is content produced by audience members, which can also be used for promotional purposes. By encouraging your visitors or customers to submit their own material, you can develop a cost-effective and trust-building approach to marketing online.
In this post, we'll explain why UGC is important. We'll also discuss some of the ways you can get your users to create it. Let's get started!
An Introduction to User-Generated Content
To be more specific, UGC is any kind of content about a brand or business that has been created by unpaid consumers. This could include your blog's readership, your e-commerce store's customers, and so on. UGC takes many forms, although it is most commonly distributed via social media and in the form of customer reviews and testimonials.
Regardless of its medium, UGC is always defined by an audience member promoting a brand. The presence of UGC is an important indicator that your audience is engaged with your business – especially when you consider the fact that they're producing this content without payment.
This makes UGC a budget-friendly way of marketing your brand online. By leaving positive reviews or posting images and videos on social media, your customers are doing the promotion for you – and bringing in wider audiences as a result. Listening to and displaying the opinions of your audience is also a smart way to build their brand loyalty.
After all, people tend to trust the opinion of other consumers more than they trust messaging that comes from a brand. 60% of people say that UGC is the most authentic type of content, and 85% of consumers find UGC more influential than content that comes directly from brands. The extra level of credibility UGC brings can help to increase conversion rates and boost site traffic, which makes it well worth encouraging.
3 Ways to Encourage User-Generated Content
In order to reap the benefits of UGC, you'll first need to get your audience to create it. While you can hardly force them to do so, there are many ways to encourage this type of content. Let's start by looking at the biggest generator of UGC.
1. Make Use of Social Media Platforms
As we mentioned earlier, social media is one of the most important sources of UGC. It's a great place to encourage this type of content, and the result can take a number of forms.
If you're an established brand, users will likely create promotional content without you having to ask for it. Customers often post pictures of the products they're currently using, and inclusion in such material provides an instant promotional boost.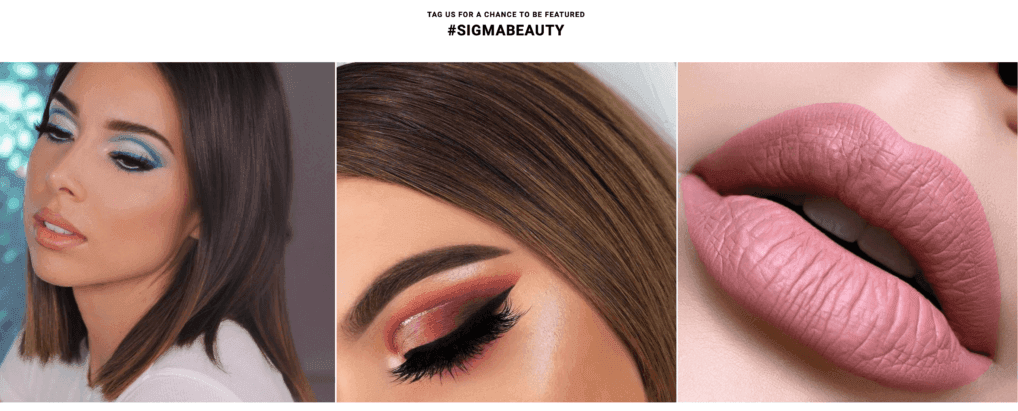 However, if your brand hasn't reached that level yet, the best way to ask for UGC is to do exactly that. Create Calls to Action (CTAs) that encourage creation. For example, you can ask your audience to share images of their favorite products, and offer an incentive for doing so.
This could be just about anything, from a discount code to the promise that you'll share the photograph on your brand channels. Displaying user content on your website can also lead to additional conversions. Just to give one example, Sigma Beauty saw nearly a 4x increase in on-site engagement after focusing on UGC – and your brand can do the same.
2. Craft a Hashtag Strategy
Hashtags are an incredibly valuable brand asset, as they enable you to expand the reach of your content beyond those who already follow your profiles. Anyone who is interested in the hashtag you use is likely to be receptive to what you're offering.

The most important thing to remember when crafting your hashtag campaign is not to go overboard. Studies have shown that tweets containing a hashtag gain twice the engagement of those without. However, the same research also found that using more than two hashtags can actually drop engagement by up to 17%.
If you want your hashtags to result in UGC, of course, you'll need to create ones that people can actually use. Try using actionable or personable language, including words such as "me" and "I". These types of hashtags directly involve the user, increasing the likelihood that they'll be used in the creation of brand-new content.
3. Simplify the Process
People are busy, so it's important to make content creation as simple as possible for your audience. This is especially true when considering user testimonials, a particularly beneficial form of UGC. 92% of people are more likely to trust a customer's opinion over brand marketing. That means encouraging reviews is nearly essential.
To do that, you can use pop-ups and prompts to ask customers for feedback after each purchase. People often don't leave reviews simply because they don't think to do so – which means that a quick reminder may be all they need. You can also offer an incentive. Discount codes are particularly useful here, although what matters most is to provide something that's relevant to your brand.
It's also smart to display the testimonials you receive on your website. This boosts your credibility, and make leaving a review accessible and easy. If you're a WordPress user, a plugin like Strong Testimonials will greatly simplify that process.
Conclusion
Branded content creation can be a long and often expensive process. Fortunately, UGC is an excellent way to cut down on marketing costs. Getting users involved in your brand can provide an instant promotional boost, and is also a great way to increase their engagement with your business.

In this post, we identified three of the ways you can encourage more UGC. Let's go over them once more:
Use social media to directly reach out to your existing and new audiences.
Implement effective hashtags that get people involved.
Make the process of leaving feedback as easy as possible.
Do you have any more questions about user-generated content? Let us know in the comments section below!