Affiliate Marketing For Beginners: What To Expect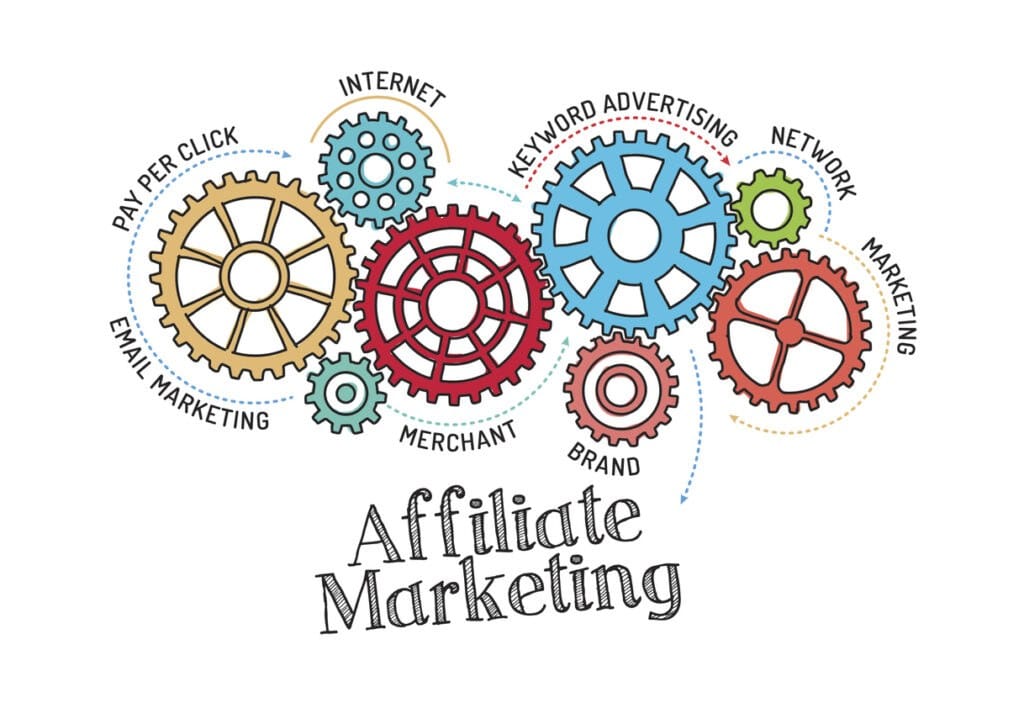 Experts project that the U.S. marketing industry will spend $8.2 billion on affiliates by 2022. With so much potential profit, you might be eager to get in on the action. However, getting started can be tough, and you may not know exactly what to expect.
Fortunately, there are a few key areas that you can prepare yourself for. By becoming familiar with the affiliate marketing process and the challenges it's likely to present, you can set yourself up for success from your very first link.
In this article, we'll introduce you to the affiliate marketing process. Then we'll cover three realities you can reasonably expect to encounter as you're starting out. Let's get to work!
An Introduction to Affiliate Marketing
Affiliate marketing begins when you form a partnership with an organization selling goods or services. The business then provides you with products to recommend, along with a link that will trace visits back to your site. You promote the link to your audience and for every purchase made using your URL, you'll earn a commission.
That's the typical model. However, it can also look a little different. Some affiliate partners will pay you for views or clicks – not just purchases. Alternatively, you may get to choose the product(s) you want to promote.
There are numerous benefits to becoming an affiliate marketer. Perhaps most obviously, you're likely to enjoy the resulting income stream. However, you'll also get to endorse products you support and provide your audience with relevant purchasing recommendations.
Nevertheless, starting an affiliate partnership can be intimidating, and the process presents unique difficulties. Fortunately, with a little bit of strategy, you can prepare yourself to meet these challenges head-on.
Affiliate Marketing for Beginners: 3 Key Considerations
Affiliate marketing will look a little different for everyone, especially when you're new and adjusting to the work. However, there are a few likely scenarios that you may want to consider. Take this time to familiarise yourself with common affiliate marketing concerns to help you get prepared.
1. Your Income May Not Grow Right Away
Promoting sponsored links can be a lucrative pursuit. Nevertheless, it's unlikely to be a "get rich quick" situation. Affiliate marketing takes skill and experience that you'll probably gain over time. As such, it's best not to expect a sudden income boom at the start.
If you're an entry-level affiliate, you're unlikely to have the same high-paying opportunities as your more experienced counterparts. Consider this sample from a Rakuten partnership application: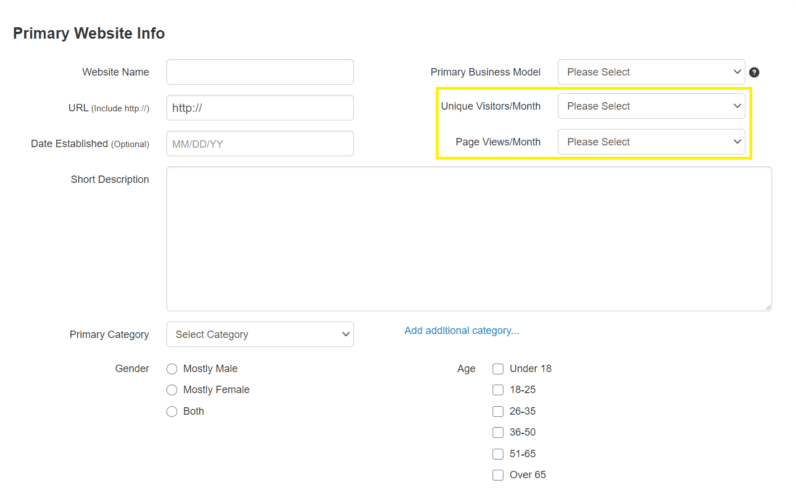 Unique Visitors/Month and Page View/Month are two metrics that Rakuten uses to determine your eligibility. If you've only recently begun your site, those statistics might be lower than you'd like them to be. As such, you might get discouraged by the low initial commissions or difficulty finding a partner.
Nevertheless, this issue is fairly common for beginners to run into. Fortunately, there are a few concrete steps you can take to grow your audience and your income. For example, you may consider branching your brand out to new viewers by using low-cost, simple DIY home video setups.
Finally, you can also boost your chances of higher income by choosing affiliate programs that are more geared toward new partners. Look for a minimum traffic threshold that's low or non-existent. Additionally, searching for successful affiliate programs that fit squarely within your niche may also be beneficial.
2. There May Be a Bit of a Learning Curve
Next up, let's talk about the promoting process itself. You may find yourself facing countless new concepts as you learn more about affiliate marketing. From the benefits of link cloaking to trying out new strategies, it's normal to feel overwhelmed at first.
An essential part of becoming a better marketer is knowing what does and doesn't work for your brand. Therefore, you're bound to face a bit of a learning curve at some point. You might want to think of it as an opportunity to try different sponsors, tools, and strategies.
There may be some missteps along the way. Nevertheless, the best time to make mistakes is early in your affiliate career. This is because you'll likely have fewer links and sponsors to manage.
Furthermore, experimenting will help you form the most effective approach. You might also find inspiration from affiliate marketing blogs. Lessons learned at this stage of your affiliate site can prove invaluable as your site grows.
However, there's one aspect of affiliate marketing that you should be confident in before you begin: the link disclosure. You can consider the following from Esquire as an example: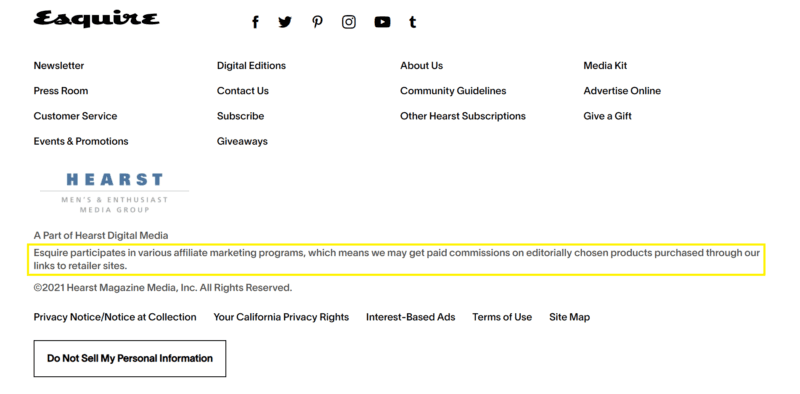 Simply put, it's important to tell your audience if you're being compensated for promotions. This helps keep your marketing transparent and upfront and can even be legally required in some situations. You can consider following affiliate link disclosure best practices to ensure your compliance.
3. Your Audience Might Need to Adjust to the New Approach
Finally, if you already have a following, you might find that your audience needs to settle into your new approach. Alternatively, generating new traffic alongside learning affiliate marketing might be tricky.
There are a few techniques that can help your audience adjust. For one, you may want to consider using a tool that can clean up your URLs. Affiliate links are typically long and complicated, which may scare people away.
Therefore, we recommend our plugin Pretty Links: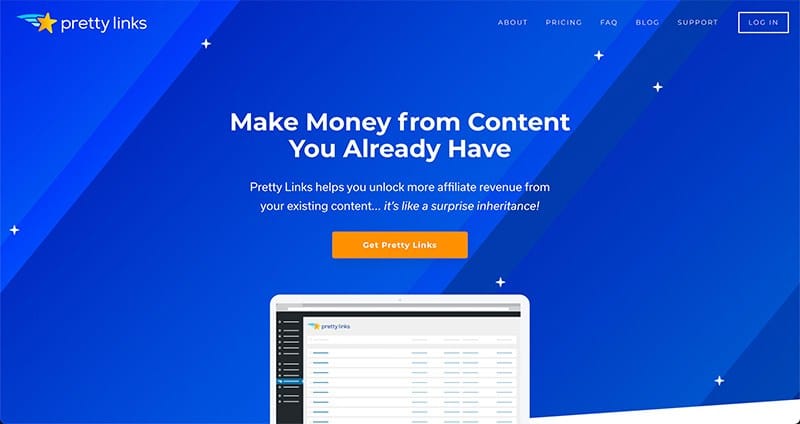 Pretty Links enables you to brand links with your domain, helping visitors feel better about clicking on them. The plugin also offers other features such as link management that beginners might find helpful.
We also recommend prioritizing transparency as much as possible. For example, you might explain how the new income will improve your content or post your methodology for vetting products before you promote them.
Straightforward communication with your users can show that you respect and appreciate their input. If you want to emphasize this fact, you could also try soliciting viewer feedback. This might also give you a better idea of what products your audience is interested in buying.
Conclusion
Affiliate marketing can be a rewarding pursuit. However, its relative uniqueness can make it difficult to know exactly what you'll be facing. Fortunately, there are a few likely possibilities that you can prepare yourself for.
In this article, we discussed three considerations you may want to keep in mind as a new affiliate:
You may not see rapid growth in revenue at the start.
You'll likely need to experiment with novel concepts to optimize your approach.
Your audience might need help adjusting to your marketing efforts.
Do you have any questions about what to expect as a new affiliate marketer? Let us know in the comments section below!
If you liked this article, be sure to follow us on Facebook, Twitter, and LinkedIn! And don't forget to subscribe in the box below.
1 Comment
Jack

July 1, 2021

Affiliate marketing is a get-rich scheme in which you can make money really quickly but it needs hard work and dedication.