6 Ways to Combine SMS and Email Marketing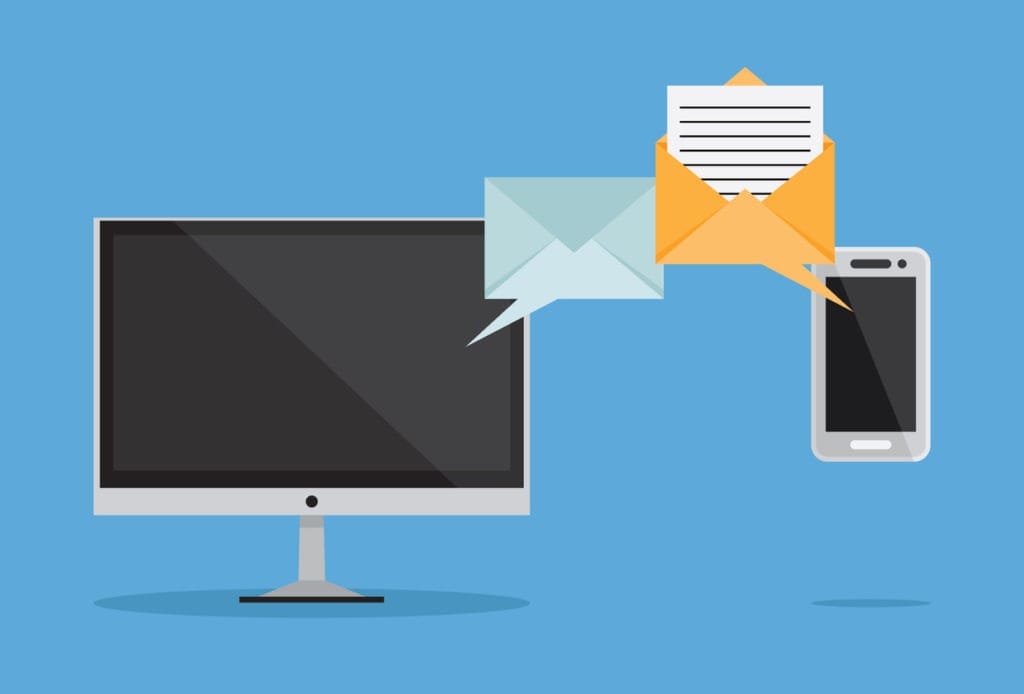 Email marketing is still among the top channels for businesses of all sizes to nurture and engage their audience. Not to mention, the marketing strategy also provides a tremendous return on investment (ROI) of nearly $46 per dollar spent. SMS has similar potential to drive a significant ROI due to its accessibility and convenience for mobile users.
However, each medium, when utilized by itself, can yield a "limited" amount of impact.
Modern marketing strategies leverage multichannel (or omnichannel) marketing to reach, engage and convert the target audience. The result is a greater impact due to cross-promotion, and the fact that consumers often bounce between channels before buying a product or service.
In this article, we'll cover five easy ways to combine SMS and email marketing and form the ultimate combination to drive growth to your company, as well as the benefits you'll enjoy by doing so. Let's dig in!
6 Ways to Combine SMS and Email Marketing
1. Complement Your Lists
Both email marketing and SMS require permission from the user. There is no need to commit to only one channel since some people might prefer one over the other, and you could be losing money as a result. So, encourage your audience to subscribe to both channels of communication.
When your customers provide consent, you'll be able to target them better by delivering personalized experiences, since they have opted-in receiving them.
For example, if you have SMS subscribers and you want them to join your email list, it's a good idea to provide incentives. A simple way to do that is, to give a concrete and irresistible offer in the form of a discount for new subscribers. Another way would be to let them know about email exclusive offers they can possibly receive or early access to events, etc.
2. Use SMS to Drive Faster Action
While most people will receive and check their emails on their mobile phones, you might not see the immediate results you're looking for when launching a flash sale or taking advantage of a sudden opportunity.
Combining email with SMS is therefore critical. Create a "FOMO" feeling for your subscribers and alert them about the limited offer you've just launched. Text messages have a 95% probability to be read within three minutes.
It's also good to remember that customers like to engage with brands that use SMS messaging as a customer service channel. So, be sure that you and your team are ready to answer possible queries about stock, delivery options, etc.
3. Gather User Reviews and Feedback
A successful digital marketing strategy includes the collection of customer feedback. Otherwise, you won't be able to optimize your process and improve customer satisfaction.
Encourage your subscribers to leave feedback on their experience through a text message. Similarly, you can remind them to do so if you've previously sent an email that hasn't been opened.
Fortunately, using an autoresponder like Moosend, Omnisend, or Convertkit, you can set up an automation to notify subscribers if they haven't opened their feedback email after a set amount of time.
Let's say, for example, you create an automated workflow that triggers 20 days after the user gets their "review email or SMS", and reminds them to complete the action. Once you set it up, you won't ever need to worry about it again.
Alternatively, you can go the extra mile and send a thank you note in the form of a text message which is more personal and shows that your customers' opinion matters to you as a business.
4. Follow-Up On Special Announcements through SMS
Say you've made a big announcement about a company milestone, new feature, or new product line. You've started by sending out emails. Why not create more buzz by smartly sending a concise SMS message to your customers' mobile informing them to check it out.
In this way, not only do you minimize the chance that some people might have missed your emails, but you also get them to check out their mail and read in detail what it's about.
5. Use SMS to Build Anticipation
Another way to combine the two powerful channels is to use SMS messages as a save the date card. In layman's terms, you want to get people to mark the date on their calendars as soon as possible and have them start discussions about the coming announcement, invitation, etc.
People are much more likely to check their texts rather than their emails. So, your goal is to make them curious enough to actually read the email when it finally arrives.
6. Find the Channel Your Customers Best Respond to
There's lots of people who would be perfectly happy never seeing another sales email in their inbox again. On the flip side, many others refuse to acknowledge any SMS messages that aren't coming from friends or family.
You've got to know your audience. And still, when your company (and contact list) has grown to a certain point, you won't have the time to be discerning to everyone's message taste. Using multiple channels will increase your campaign reach.
Plus, it might present an alternative when trimming your lists and checking open rates. Is there someone who only ever opens SMS? Maybe take them off the email segment – or at least make it so they receive more texts and less emails.
Top Benefits of Combining Email with SMS
In the previous section, we explored how you can combine the two mediums in order to have a more successful marketing strategy and drive the best results from your marketing campaigns.
Now it's time to take a look at some of the most important benefits of this combination of channels.
More Effective Subscriber Targeting
The combination of multiple channels (usually email, SMS, or social media) is a surefire way to reach, engage and ultimately convert your subscribers. Instead of relying on one channel to promote your products, gather feedback or provide customer support, you make it easier for people to communicate and interact with your brand.
That's key in ensuring a smooth customer experience, with more flexibility and less friction for the customer. Finally, you leverage each channel's unique advantages to deliver personalized and tailored experiences after conducting proper customer segmentation.
Better Data Collection to be Used for Sales
Getting to know your customers is among the best ways to grow your brand, since they are the ones keeping you in business. The more data you collect the better you'll be able to cater to your customers' needs.
Both email and SMS messages are trackable, so you can have a wide array of user data that your marketing team can analyze to form a better strategy.
Extra Channel of Communication
By combining the two channels, you enable your customers to reach you through their preferred medium. Not only that, but you eliminate friction in the whole buying process. You can start sending SMS updates for shipment status, confirmation messages, or simple updates in customers' profiles.
Conclusion
Adopting a multichannel approach in your marketing efforts and utilizing the best of both worlds to create a smooth and fluid experience will set your brand apart from the competition.
In this article, we listed several ways you can combine the powers of SMS and email marketing, including,
To complement each subscriber list 
Drive faster actions 
Gather customer reviews and feedback 
Follow-up on special announcements 
To build anticipation 
To find the channel most effective for your customers
What are some of the benefits you expect from using both SMS and email in your marketing strategy? Share your thoughts with us in the comments section!
If you liked this article, be sure to follow us on Facebook, Twitter, and LinkedIn! And don't forget to subscribe to our newsletter.