Rev Up Traffic with URL Redirects
Take control of navigation and accelerate your earnings!
Get Pretty Links for WordPress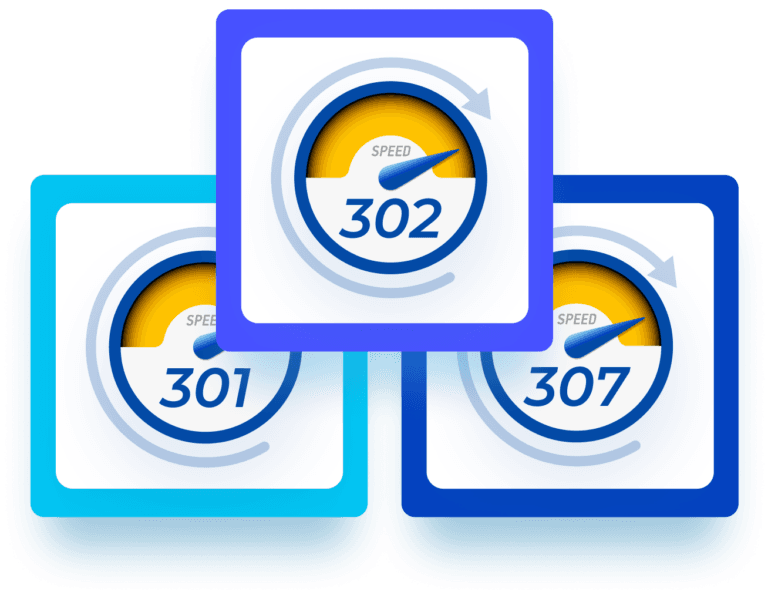 Get Real Results with the Right Redirect
Looking to boost SEO, enhance user experience, or just make your site more streamlined? The right redirect type will do the trick.
Pretty Links has you covered with all the basics, and then some. Need to make a lasting change? Go for the permanent 301 redirect. Want something more temporary? Try the 302/307 redirect on for size.
Take things up a notch with advanced options, like slick JavaScript techniques, speedy Meta-Refresh links, under-the-radar Framed Cloak Redirects, and Pixel tracking to keep tabs on your visitors' movements.
Drive into Deeper Data with Dynamic Redirects
Swap out one-way redirects for a roundabout of flexibility and personalization with Dynamic redirect types. 
Configure rules to guide your traffic based on unique conditions like where a user is geographically located, what device they're using, or even what time they're online.
Create a customized customer journey on your site, sending readers to content that's just right for them.
Get Pretty Links for WordPress
Trailblaze Traffic with A/B Testing
While you're busy revamping your site, you'll want to know if your changes are for the better.  That's where A/B testing comes in.
Pairing A/B testing with Pretty Link redirects eliminates the guesswork. Tweak your headlines, play around with images, swap out colors, and mess with your CTAs. See what's hitting the mark and what's not.
Once you've got your winning results, you're set to fine-tune your website for peak performance.
Create Detours Around Site Updates
Website updates can be a construction zone of design tweaks, content changes, and new features. When you don't want visitors to see the mess you're making, redirect them down a more scenic route. 
With Pretty Links behind the wheel of your redirects, you can guide visitors along a cleaner, more user-friendly path, bypassing the ongoing changes. 
That way, they reach their desired destination on your site – regardless of the updates you're making.
Frequently Asked Questions
Curious about Pretty Links? Find answers to commonly asked questions below.