Link Management Made Easy
Get your links in line, and clicks will come cashing in!
Get Pretty Links for WordPress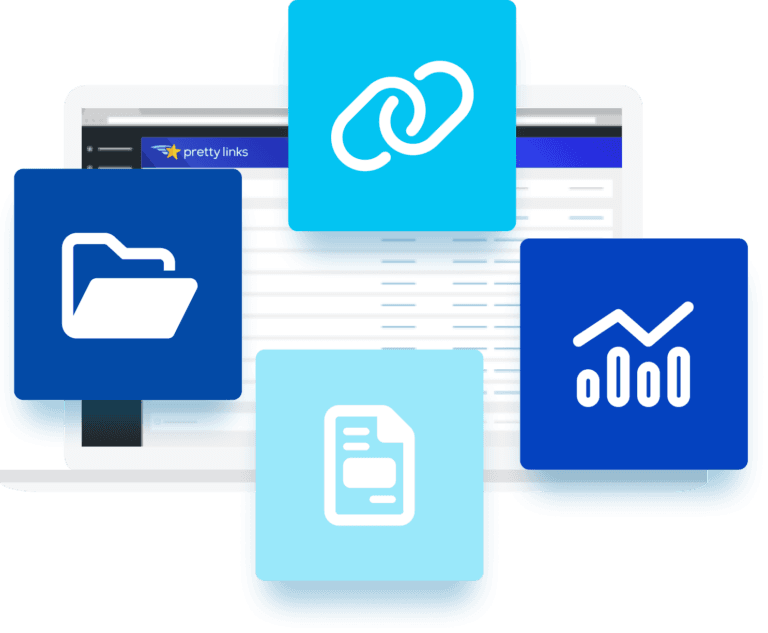 Being a content creator means you're always on the go. But managing links across multiple platforms can quickly turn chaotic.
Kick chaos to the curb! Pretty Links gathers all your affiliate links and gives them a home on your WordPress dashboard, ensuring your precious money-makers are all nestled into one place.
Get a streamlined view of your entire link strategy in a single location. So you can lean back, relax, and comfortably watch your commissions soar.
Organized for Optimal Efficiency
Alleviate the link-hunting headache with a faster, more efficient way to manage your links.
No more endless scrolling or getting lost in your URLs. Pretty Links keeps the links you need within a click's reach.
Take charge with custom link categories. Organize your links by affiliate programs, platforms, campaigns, or any other criteria that helps you stay on top of things.
Get Pretty Links for WordPress
Keep tabs on crucial metrics like click-through rates, conversions, referral sources, even where your audience is on the map. 
But wait, it gets better! Join forces with MonsterInsights to gain a deeper understanding of which links drive the most engagement. 
No more flying blind or banking on yesterday's numbers. Amp up your marketing mojo with real-time data that's as fresh as it gets, thanks to the dynamic duo of Pretty Links and MonsterInsights.
Frequently Asked Questions
Curious about Pretty Links? Find answers to commonly asked questions below.