Pretty Links has joined the WPBeginner Growth Accelerator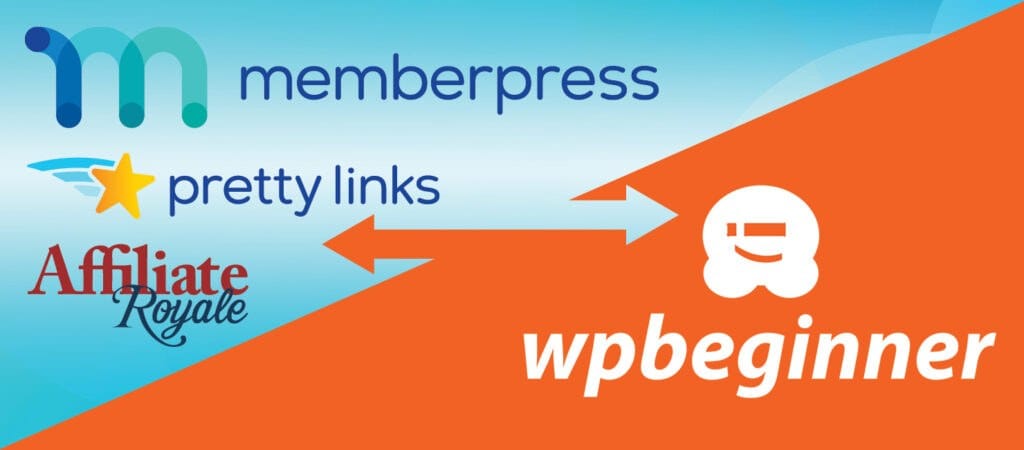 Today, I'm excited to announce that Pretty Links has officially joined the WPBeginner Growth Accelerator Fund!
This means we're partnering with my good friend Syed Balkhi. Syed is the founder of Awesome Motive & WPBeginner as well as several tremendously popular WordPress plugins & services like OptinMonster, WPForms, MonsterInsights, and WP Mail SMTP.
This is a huge opportunity for our team and for our customers because we'll now be able to leverage all the resources of Awesome Motive to streamline our products and deliver amazing new features to you … faster!
Background Story
I've known Syed for years. I first met him at an OC Wordcamp and have had several opportunities to hang out with him at CaboPress and other conferences over the years.
But even before I met Syed, he'd reviewed MemberPress & Pretty Links on WPBeginner and has always been a big supporter.
Because of this relationship, our companies' similar cultures and the products we offer it made sense for us to become partners as part of the growth accelerator fund. Syed's companies have built some impressive products and have a phenomenal reach, but even better, they've built amazing cultures that are built around putting people first. We want to maintain this type of company as we grow and build world-class products along the way — and this partnership will help us to do both.
What will happen to the Pretty Links team?
The Pretty Links team isn't going anywhere. In fact, this partnership will enable us to hire more great people and grow the Pretty Links team! We already have a fantastic team of great people, and we look forward to adding more awesome members to our team.
What's Changing on Pretty Links?
Right now, nothing is changing. It's business as usual. In the coming weeks, you will likely see new enhancements, better ease of use and more great support. I truly can't wait to share all the powerful features that we'll be bringing your way!
Are you going to change prices?
We'll never raise prices for existing users. If you've got an active subscription of Pretty Links, then you'll be forever grand-fathered into your existing plan.
As we add more features in the future, we may experiment with different pricing plans.
What's Coming Next?
As I mentioned, we're starting work on several new initiatives, and I know you're going to love what's coming.
We'll also make tweaks to the website design to better highlight all the features that Pretty Links offers.
Once again, I want to thank you for being part of the Pretty Links family! We're so excited to now be able to utilize the resources of Awesome Motive to bring you more amazing solutions to help you crush your online affiliate business goals!
Blair Williams
Founder of Pretty Links
4 Comments
Gabe

November 6, 2018

This is great news, excited to hear it and looking forward to what's to come!
Blair Williams

November 6, 2018

Thanks Gabe! We're pretty stoked about it too. :)
Indi
November 6, 2018
Hi Blair. Looking forward for more improvement to prettylinks. Have used this plugin for a long time. Maybe split test, faster engine and better stats? Wish you the best... Argo
Blair Williams

November 6, 2018

Thanks Indi! Yes, these are great recommendations. We're definitely looking in these areas for our roadmap.