4 Ways to Create Attention-Grabbing Headlines for Your Website's Content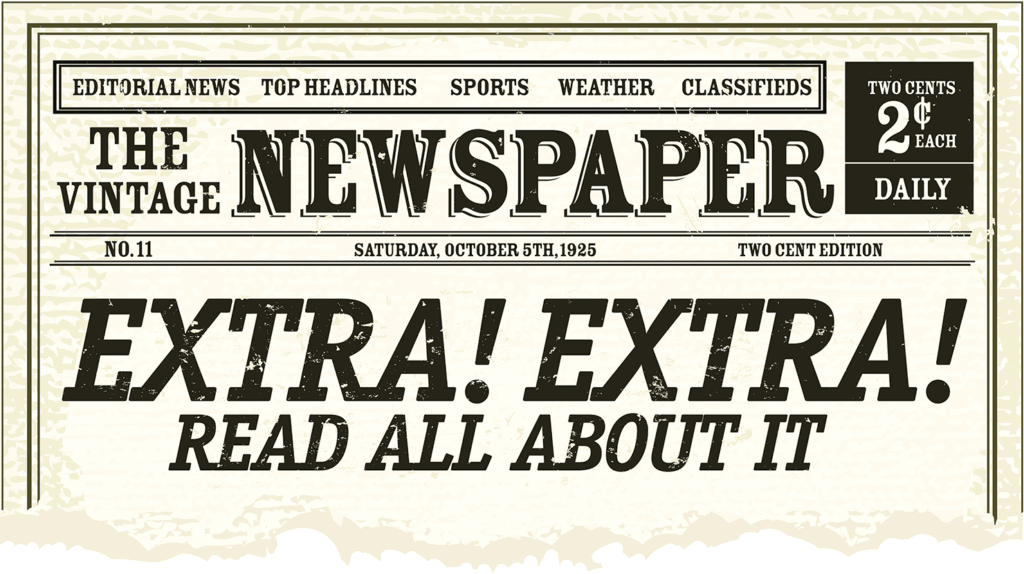 Catching the attention of potential visitors and customers is vital. However, in a saturated market, this is becoming more and more difficult. Your content needs to be attention-grabbing – and a strong headline is a great way to ensure that happens.
A headline is often your first (and even only) chance to attract people's attention and encourage them to read your content. By carefully considering the language you use and including relevant keywords, you can create powerful titles and headings with ease.
In this article, we'll discuss the elements that make up effective headlines, and help you create your own. Let's get started!
Why Content Headlines Are Important
It's likely that you've read thousands of headlines (or headings, titles, etc.) in your lifetime. However, you may not have appreciated their importance until it came time to write your own.
Many people consider creating headlines to be the most important part of the writing process. This is because without a strong headline, the rest of the content is often simply not read. Visitors decide almost instantly whether a website is worth their time – in fact, the decision can take as little as 0.05 seconds. Therefore, it's vital to entice your audience and capture their attention, if you want to keep them on your site.
This means your headline can play a pretty big part in the overall success of your content and website. There are a number of factors that go into building a successful headline, and we'll look at those shortly. First, however, there are a few things you'll immediately want to avoid:
Too much focus on selling
Unclear information
Overly-lengthy headlines
These factors can instantly make people switch off from your content before they get any further, and this can have a negative impact on your website's traffic. Fortunately, actually improving your headlines is a fairly easy task.
4 Ways to Create Attention-Grabbing Headlines for Your Website's Content
A strong headline can lead to numerous benefits, such as higher site traffic and improved conversions. Therefore, it's important to consider what makes one effective. In the next few sections, we'll cover four of the ways you can craft an attention-grabbing headline.
1. Include Numbers and Data
People love 'listicles' – articles that include listed sections or steps. A listicle lets the reader know exactly what to expect, and offers a rough idea of how long the article will be.
List-based articles are also highly shareable via social media, and give you an easy way to link back to your own content. Including relevant data is another great way to spark interest – which you can do by finding percentages and statistics that relate to your chosen topic.
However, you don't just want to include these numbers in your content. Instead, you can feature them in the headline itself. A headline like "Advice for Segmenting Your Email List" is vague, but "5 Ways to Segment Your Email List" is clear, actionable, and compelling. Multiples of five are often the most effective numbers to use, since they'll be more appealing to your audience.
2. Avoid Using 'Salesy' Language
Nobody likes the 'hard sell'. Of course you need to generate sales, but it's best to try and make your desired message clear rather than pushy. Similarly, you should avoid overcomplicating the headline or making it too 'salesy'.
This is evident in headlines such as: "Using This Software Is the Only Way to Increase Conversions". Here, it's evident that the author is just trying to sell you something. Instead, you'll want to make the benefits of reading your article clear, but let your readers draw their own conclusions.
For example, you could rework the above headline to read: "5 Ways This Software Can Help Boost Conversions." Always remember that the purpose of a headline is to encourage people to read your content, rather than to tell them that they have to.
3. Deliver on Your Promises
It would seem like there's little point in crafting an exciting, engaging headline if your content can't back it up. Regardless, the use of 'clickbait' is becoming more and more frequent online – and has become a surefire way to turn potential customers away.
Our advice is to not get too carried away in your attempts to create an interesting headline, and forget (or disguise) what your article is actually about. This might create more traffic initially, but people won't take kindly to being tricked, and your reputation will likely suffer. An example of this kind of headline would be: "Using This Product Will Save You Millions". Not only is this incredibly vague, there's a very good chance that it drastically over-promises on what the article will deliver.
It's okay to promise your audience something exciting, such as the chance to learn a new skill. Just make sure that your content clearly delivers. For instance, the headline "10 Products That Could Save Your Business Money" is far more honest, and makes a promise that's easy to live up to.
4. Incorporate Relevant Keywords
Search Engine Optimization (SEO) is always important, but can be particularly effective when used in headlines. To improve the chances that your articles will be seen in search engines, you'll want to consider what terms readers will use to look for content like yours.
Then, you can include one or more of those terms within your headline. Of course, you don't want to go overboard with this strategy. In "10 Solutions for Conversion That Will Boost Conversion Rates", it's all too evident that the author is trying to rank their content in searches related to increasing conversions. This approach comes off as pushy and insincere.
The use of trigger words like, "what", "why", "how", and "when" is also particularly effective, as these terms directly appeal to people's need to find out more. Therefore, try to create headlines that make it clear you'll be answering the reader's question, such as: "How to Increase Your Website's Conversion Rates".
Conclusion
If you want to attract a lot of website traffic, your content needs to demand attention. In such a crowded market, this can be difficult. Through the use of effective headlines, however, you can improve the chance that your content will make an impact.
In this post, we've covered some of the best ways to craft headlines that get you and your website noticed:
Include numbers and relevant data.
Use easy-to-understand language that doesn't focus on selling.
Ensure that your headlines deliver on their promises.
Incorporate relevant keywords.
Do you have any further questions about creating strong headlines for your website's content? Let us know in the comments section below!