3 of the Best Learning Management System (LMS) Plugins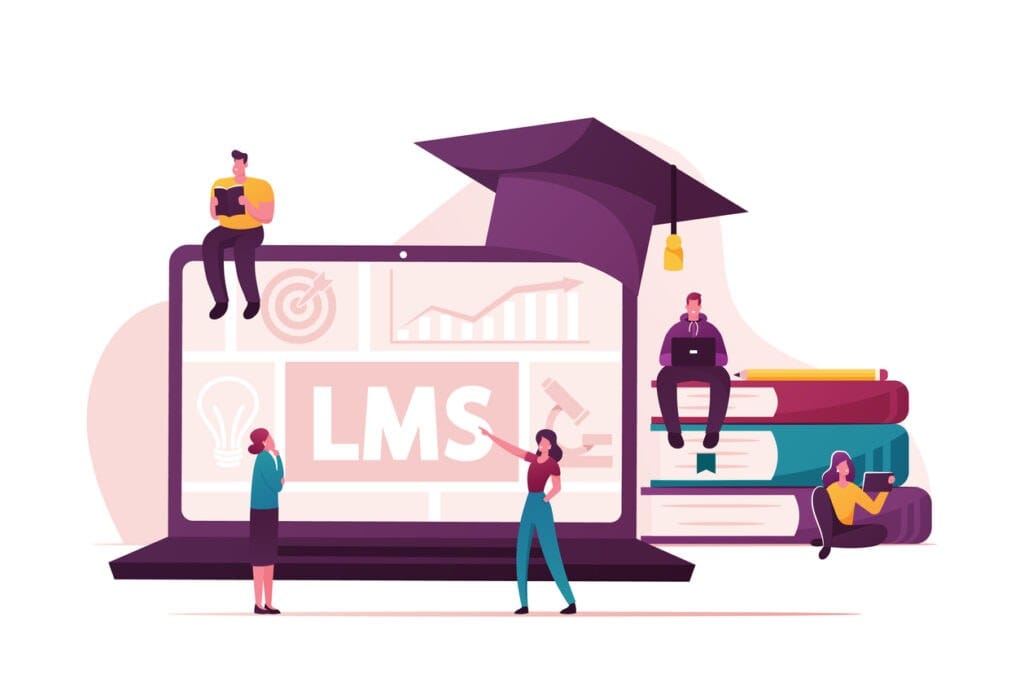 If you've built an influential personal brand, you may have considered sharing your knowledge with paid courses. A learning management system (LMS) plugin can be an effective tool to help you get the job done. Nevertheless, knowing which one is right for you can be tough.
Fortunately, you have several attractive options to choose from. By comparing the features of the best LMS plugins available, you can choose software that will help you achieve your educational goals.
In this article, we'll take you through the basics of LMS plugins. Then we'll introduce you to three of the most impressive options on the market today. Let's get started!
An Overview of LMS Plugins
An LMS is any software that helps you share educational courses on the internet. It can serve you in many ways, such as organizing your site's launch, advertising within your niche, and providing infrastructure to accept payments.
Ideally, your LMS plugin should help you build courses in a way that makes sense to you. For example, if you're not comfortable with code, you might want to search for a drag-and-drop builder. Alternatively, you may prioritize student success features such as progress tracking.
Outside of educational material, administrative functionality may also be worth considering. You might want a program with a simple payment system, or a plugin with marketing features to help advertise your courses. Everything you need should be shaped by your audience and niche.
3 of the Best Learning Management System (LMS) Plugins
Fortunately, there are several quality LMS plugins you can choose from. We've rounded up three of the most impressive options available. Then, you can decide which one best fits your needs.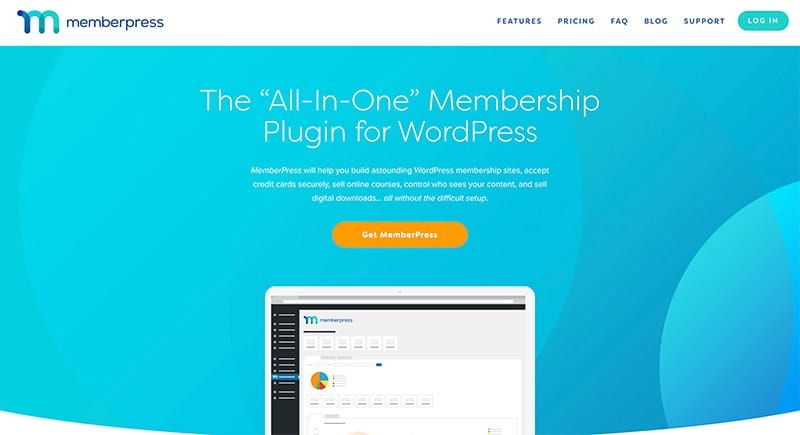 MemberPress is our "all-in-one" solution for WordPress membership sites. However, the launch of MemberPress Courses takes that one step further. This plugin removes the need for any complex coding and provides the structure for you to teach effectively online.
A few standout features of MemberPress include:
A highly customizable user experience (UX) that you can tailor to your exact needs
A robust payment system that includes a subscription model
Seamless integration with Easy Affiliate, which can help grow your affiliate marketing business
MemberPress is a powerful LMS that avoids unnecessary bloat. As such, you might find it particularly useful if you're just starting your learning platform or have little technical knowledge. However, beginners and experts alike can appreciate the accessible interface.
Pricing for MemberPress begins at $149 per year, which includes a license for a single site. If you want to run the plugin on more than one website, plans scale up in price and number of licenses.
2. LearnPress

LearnPress is another strong competitor. With over 100,000 active installations, it's also a fairly popular option. What's more, LearnPress offers a long list of add-ons to tweak your experience to your needs.
Other impressive features of LearnPress include:
The option for offline payments
Available course previews to draw in curious students
Full control over both student and instructor enrollment
Perhaps the most appealing part of this plugin is the availability of add-ons. To that end, we recommend LearnPress if you have a highly specific educational model in mind. The plugin's setup enables you to pay for what you want and skip what you don't.
The basic version of the plugin is available for free. However, since it lacks features such as assignments, you'll probably need to pay for a few add-ons to get the most out of it. Alternatively, you can obtain all of this tool's functionality for a one-time payment of $249.99.
3. Tutor LMS

Tutor LMS is a plugin that emphasizes interaction. This applies to your students and your instructors. While the focus is on community, Tutor LMS doesn't skimp on the course-building features.
Some of the aspects that we particularly appreciate about Tutor LMS include:
A streamlined Zoom integration to help you conduct live classes
Full support for multiple page builders
The option to enable Q&A sessions between current and potential students
Overall, Tutor LMS is focused on building a community around your material. Therefore, we recommend this plugin if you'd like to foster a lot of discussion around your courses. Its features support consistent communication and scale up well.
As for pricing, the basic version of Tutor LMS is free. For more robust functionality, you can choose from different plans starting at $149 per year for a single site. You can also opt for a one-time payment of $399 if you'd prefer a lifetime plan.
Conclusion
If you're trying to reach more people with your knowledge, an LMS might be the perfect tool. However, knowing which plugin will set you up for the most success can be challenging. Fortunately, you can consider each option's strengths to help you make up your mind.
In this article, we covered three of the best LMS plugins for WordPress:
MemberPress: an all-around strong choice that's well-suited to beginners.
LearnPress: a highly-customizable plugin that's useful if you have a specific vision for your LMS.
Tutor LMS: a wise choice if you're looking to foster a lively community.
What feature do you think is most important when choosing an LMS plugin? Let us know in the comments section below!
If you liked this article, be sure to follow us on Facebook, Twitter, Pinterest, and LinkedIn! And don't forget to subscribe to our newsletter!
1 Comment
Peter Witham

July 12, 2021

Great write-up on some LMS options. I have used LearnPress in the past (paid) and found it to be nice and helpful when it comes to configuration. Something that can sometimes be harder than it needs to be with WordPress plugins.