3 Must-Have Tools for Your Affiliate Marketing Toolkit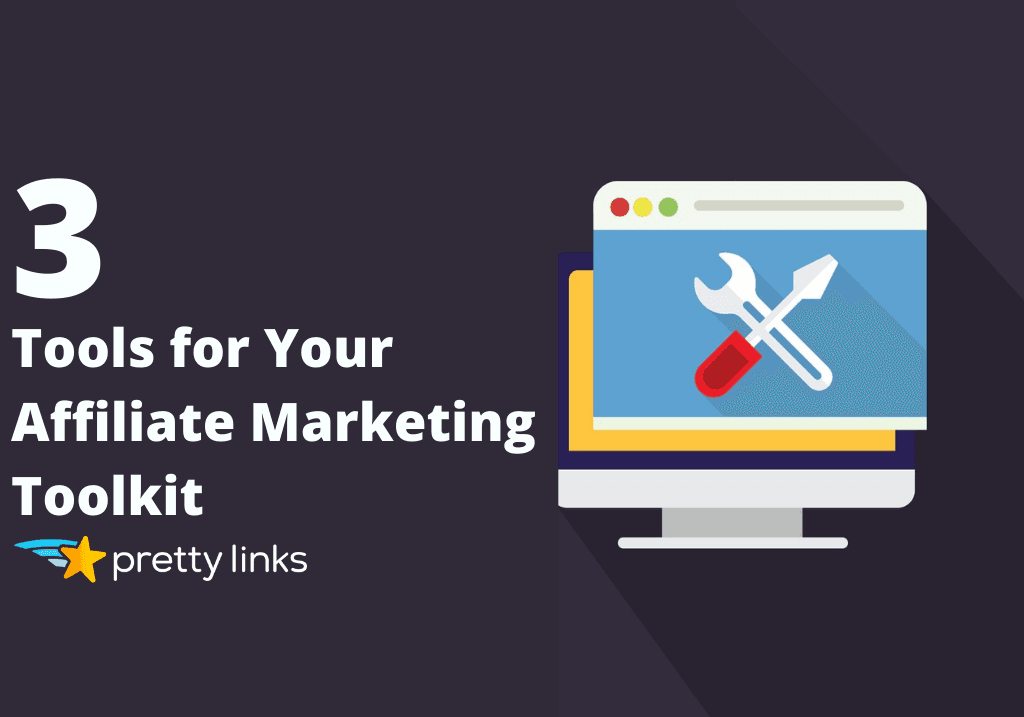 Affiliate marketing tends to be relatively beginner-friendly. However, after you've launched your first affiliate website, you may find yourself at a loss on how to proceed. It can be difficult to know what tools you should invest in before you've even started.
Fortunately, your search doesn't have to be directionless. By focusing on a few key areas where most affiliate marketers can benefit from support, you can prepare to succeed in this lucrative field.
In this article, we'll explore the benefits of working with an affiliate marketing toolkit. Then, we'll take you through three essential elements to consider including as you develop yours. Let's get started!
The Benefits of Creating Your Own Affiliate Marketing Toolkit
Affiliate marketing relies on making connections. First, companies provide partners with unique links to their products or services. The affiliates then promote those links to their audiences. If a customer makes a purchase via one of the special tracking URLs, the company compensates the referring affiliate accordingly.
This simple arrangement has become a booming industry. Spending on affiliate marketing is projected to reach $8.2 billion by 2022. Therefore, there's no better time to get in on the action than right now.
This growth means that the number of affiliate marketers will likely increase as well. As such, you may want to consider strategies that can make your marketing efforts stand out from the crowd. One way of doing so is curating a set of tools that optimize your performance.
A tool can be anything that helps you promote your links. Many WordPress plugins are available in some capacity for free, making it easy for you to test out several options. Once you know where you need a little support, you can find the right fit for your brand with ease.
Additionally, learning about available tools early in your affiliate career can help you determine how to improve upon basic principles and personalize your approach. These skills can demonstrate your knowledge of marketing strategy, which can, in turn, make you a more appealing partner to successful affiliate programs.
The Ideal Affiliate Marketing Toolkit for Beginners (3 Key Elements)
Your ideal affiliate marketing toolkit will likely be unique to you. It can have as many or as few elements as you see fit. Here are three types of solutions to consider that tend to be particularly useful.
1. A Way to Manage and Shorten Links
In the beginning, you may only need to juggle a few affiliate links. However, you'll probably grow that number over time. Multiple links can make maintaining a clear game plan challenging. Additionally, you may find that your audience is wary of the complex links most brands use to track your sales.
Therefore, we recommend finding a tool that enables you to manage and shorten URLs. This can help you form a more comprehensive link strategy. An organized approach can improve your search engine optimization (SEO), earn more user trust, and represent your brand more effectively.
As you might expect, we're partial to our own plugin, Pretty Links: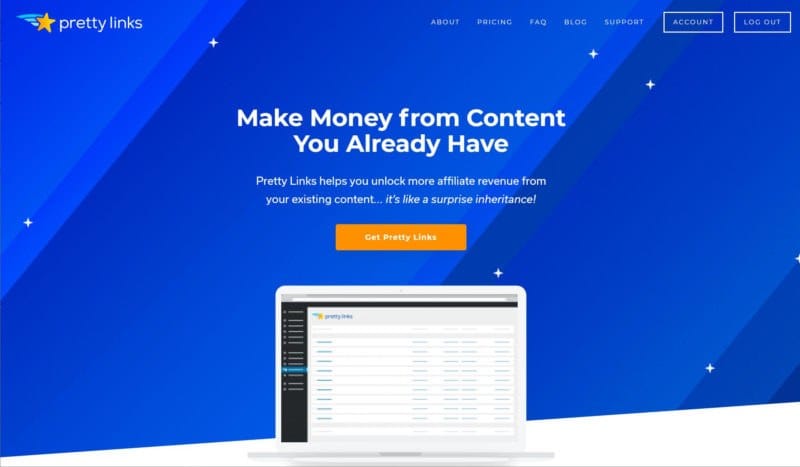 True to its name, Pretty Links will enable you to create more appealing URLs. However, it doesn't stop there. Our solution can also help you organize and analyze your links. As your marketing portfolio grows, you can take advantage of our scalable plans to fit your needs.
Another URL-based strategy that you may want to consider is link cloaking. Despite the similar name, this technique is distinct from link shortening. You may find it helpful if you're interested in an approach that helps consumers focus on your branding.
2. A Method for Increasing Your Website Traffic
Affiliate marketing in part relies on an influencer's relationship with their audience. As such, driving traffic to your website is essential. This is because attracting more visitors is the first step towards increasing your commissions.
A smart way to boost your traffic is by improving your SEO. However, determining how to climb the search results pages is a complex process with many aspects to consider. As such, it can be difficult to master this technique without a dedicated tool to help.
Experts and beginners alike typically find All In One SEO to be useful: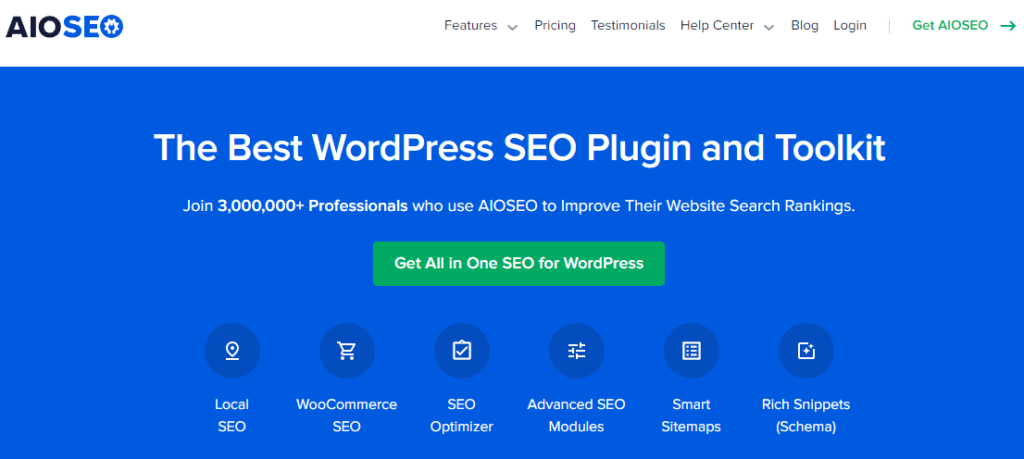 All In One SEO (AIOSEO) can help you check all the boxes for top-performing content, including keyword analysis, readability checks, and rapid indexing to inform search engines about your pages.
As effective as this plugin is, Yoast AIOSEO won't be able to do all the heavy lifting for your page. Any tool designed to improve your rankings will rely in part on a quality web presence. Therefore, we recommend you use analysis tools in combination with an effective content strategy.
3. A Platform for Learning More About Your Audience
Appealing to your audience in a personalized way can boost conversions. However, you'll have to complete a crucial step before you can tailor your content – learning more about your users. Knowing your visitors' tastes and opinions can help you craft more effective sales strategies.
A smart place to begin is with demographic information. We recommend this route because it's an easy and accurate source of actionable data. Traits such as gender and age can assist in the creation of impressively targeted campaigns.
As for how you can collect this information, we're fans of the popular Google Analytics platform: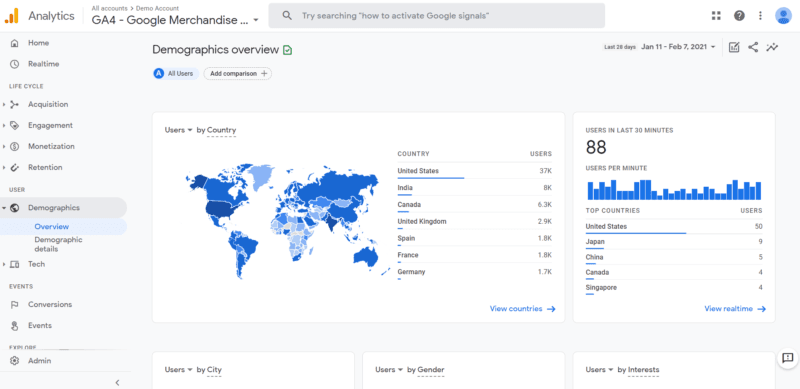 Google Analytics is free to use. You may have to commit a bit of time to the setup, but the payoff is likely to be worth it. Learning the traits of your unique audience can lead to more impactful promotions.
Having a better idea of your visitors' profiles can also open up other opportunities. For example, you might find that you share a demographic with another popular content producer. You could then use this information to reach out for collaborations and diversify your backlinks.
Conclusion
Starting your career as an affiliate marketer can be both exciting and intimidating. Setting up a system of powerful promotional tools can also be particularly challenging. Fortunately, you can eliminate the guesswork by focusing on technology that will help you take control of your strategy.
In this article, we covered three key elements to include in the ideal affiliate marketing toolkit:
A method for managing and trimming affiliate URLs, such as Pretty Links.
A way to boost your site's traffic with All in One SEO.
A technique to analyze your site's visitors using Google Analytics.
What tool do you think is a must-have for affiliate marketing beginners? Let us know in the comments section below!
If you liked this article, be sure to follow us on Facebook, Twitter, and LinkedIn! And don't forget to subscribe in the box below.