How to Add Affiliate Marketing to Your Blogging Business (In 3 Steps)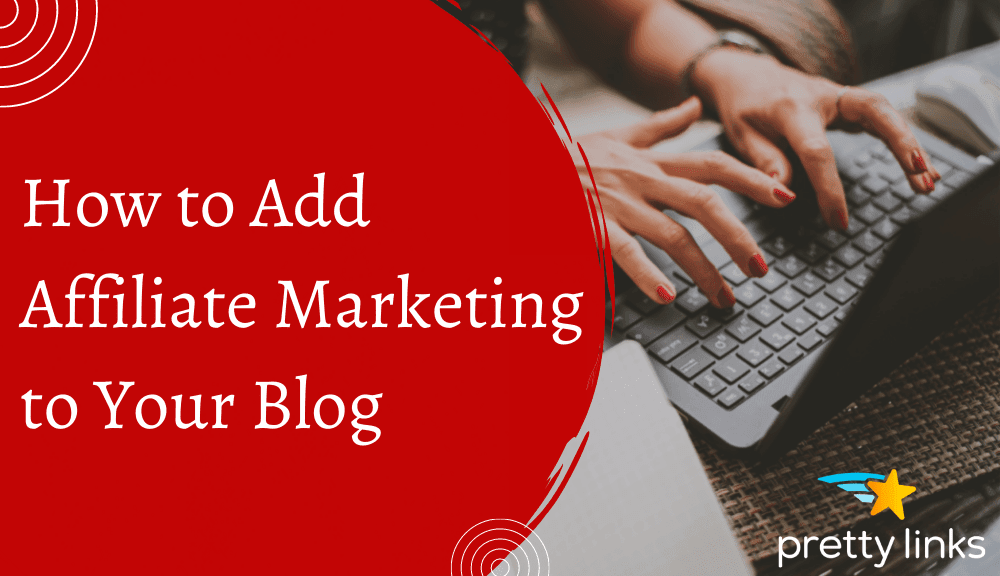 Running a blog isn't always cheap. You'll have to pay for hosting and a domain. You also probably use premium plugins and other tools. As your blog grows, you may find yourself looking for a way to support it financially, or even make extra income from it.
While there are a variety of options, affiliate marketing has become very popular for driving sales and generating online revenue. It's extremely beneficial for brands and affiliate marketers; not to mention, it's a great way to monetize your existing blog in a largely passive way.
In this post, we'll discuss what affiliate marketing is and walk you through the steps on how to add it to your blogging business. Let's jump in!
An Introduction to Affiliate Marketing (and Why It's Beneficial)
The concept of affiliate marketing is simple. An affiliate (you, the blogger) promotes another company's products or services using special links that identify your blog as the source of traffic. You then earn a commission when a reader clicks on your link and purchases the product you're promoting: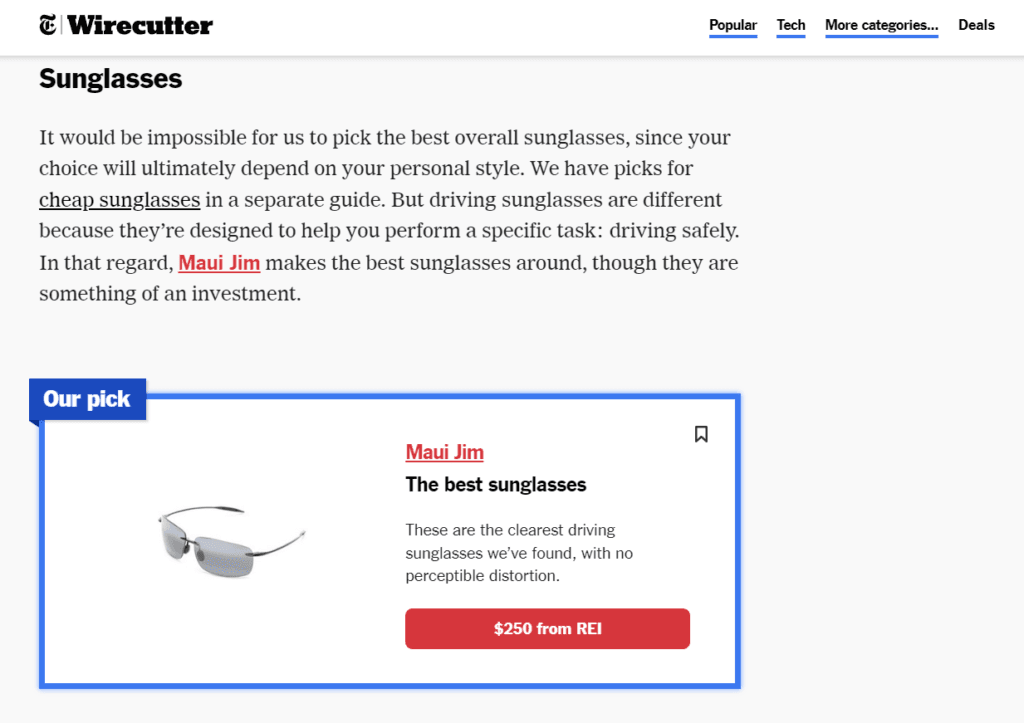 In other words, you're sending leads and traffic to an advertiser or seller's site, and they pay you for that service. Many people use affiliate marketing as a form of passive income, and it can be quite lucrative. The main requirement for success is to have a popular website or blog with plenty of interesting and useful content.
Here are some of the benefits that affiliate marketing offers:
No investment costs. No investment is needed to start advertising as an affiliate. It's a low-cost, low-risk marketing strategy.
Largely passive income. Once you've placed your affiliate links, you can earn revenue from old and new content 24/7.
Convenience and flexibility. You can choose whatever products/services you want, and incorporate your affiliate links in a way that works for your blog and audience.
The best thing about affiliate marketing is that it's not an all-or-nothing strategy. It's very scalable, enabling you to spend as little or as much time finding affiliate products and creating matching content as you'd like. You can experiment with a link or two, then ramp up your efforts over time.
How to Add Affiliate Marketing to Your Blogging Business (In 3 Steps)
While you can get started with affiliate marketing from scratch, it's much easier if you already have a blog full of valuable content. If that sounds like you, here's how to add affiliate links to your existing blog.
Step 1: Choose Your Affiliate Products
Choosing your affiliate products may sound daunting at first. However, it's as simple as finding a connection between the type of content you're writing and the kinds of products your audience may need or want.
You can approach companies directly, but you can also choose from hundreds of affiliate programs to join. Selecting a program that fits your niche and your audience is key to success. The products or services you recommend should be highly relevant to your readers, so the recommendations come across as natural and visitors are incentivized to click through.
You'll also need to consider how a program will benefit you. For example, it's important to understand the commission rates. By choosing higher-quality programs (especially those with strong commission rates), you can increase your profits and reduce your workload.
If you're not sure where to get started, we recommend considering affiliate marketplaces such as Amazon Associates, ClickBank, and ShareASale. These programs provide access to thousands of affiliate items to choose from:
Once you have chosen the first affiliate product you'd like to promote, you'll need an affiliate link. This is a unique URL assigned to a specific affiliate. The affiliate link contains and records the affiliate's ID or username, allowing the affiliate to get credit for the traffic sent to the advertiser's website.
Step 2: Create Content for Your Affiliate Link
Once you have an affiliate link, you'll need content to promote the product behind the link. There are two main ways to do this.
First, you can incorporate the link into one of your existing blog posts. This is a quick and simple method since it doesn't require you to create anything new. The downside is that the link may be less visible in an older post. You'll want to choose a post that's highly popular, and also that's very relevant to the affiliate product or service (so you can work in a mention naturally).
If you don't have an existing post that's suitable, you can create a new one. This requires more work, but can often be more effective. You'll be able to design the content around the affiliate link, and the new post will hopefully draw more attention from your readers.
Here are a few tips to keep in mind when creating an affiliate blog post:
Perform keyword research. Using free online tools such as Google Keyword Planner, you can find key terms and phrases related to your affiliate product that your audience is already searching for. Then you can design content around those keywords.
Make sure your post offers value. Readers may be put off by pure promotional content. Instead, create quality content that genuinely helps readers, and then work in a mention of the affiliate product organically.
Disclose your affiliate links. Letting your audience know you've used affiliate links is key to transparency and trust.
Step 3: Optimize and Track Your Links
Once you've placed your affiliate links, the work doesn't stop there. You'll need to keep an eye on how they're performing, so you can make changes if needed.
This means keeping track of who has clicked on your links, and how many of those readers went on to purchase the affiliate products. Link statistics give you insight into visitor behaviors and help you use your links optimally.
If you want to know exactly how your affiliate links are performing, check out our own Pretty Links tool: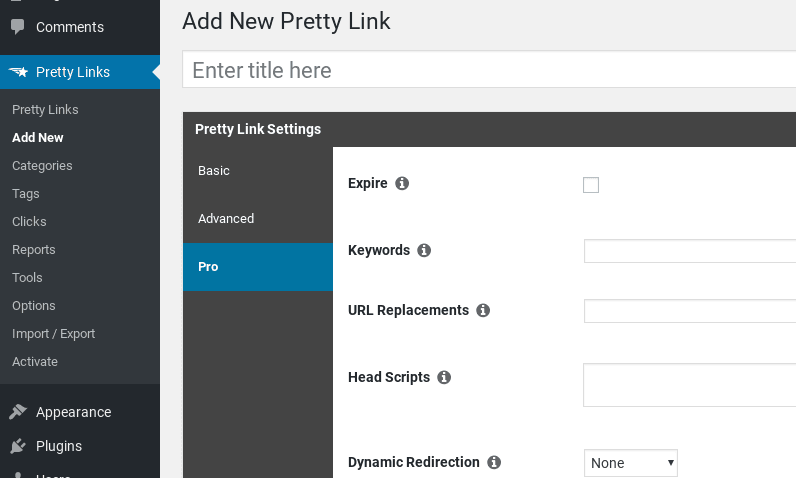 With this plugin, you can create shorter, more attractive versions of your affiliate links that readers are more likely to click on. Then you can integrate it with Google Analytics, and keep an eye on all of the relevant metrics.
Conclusion
Anyone can become a successful affiliate with the right strategies and tools. You just have to be deliberate about the content you create and the partners you team up with. With a little time and effort, you can take a growing blog and transform it into an affiliate powerhouse.
To add affiliate marketing to your existing blog, you'll want to:
Choose programs and products that fit with your audience.
Create affiliate content that's relevant and valuable.
Optimize your links and track your results.
Do you have any further questions about affiliate marketing, or how Pretty Links can help? Let us know in the comments section.
If you liked this article, be sure to follow us on Facebook, Twitter, Pinterest, and LinkedIn! Also, don't forget to subscribe in the box below.