Scan and Earn QR Codes
All the powers of Pretty Links in a profits-packed square!
Get Pretty Links for WordPress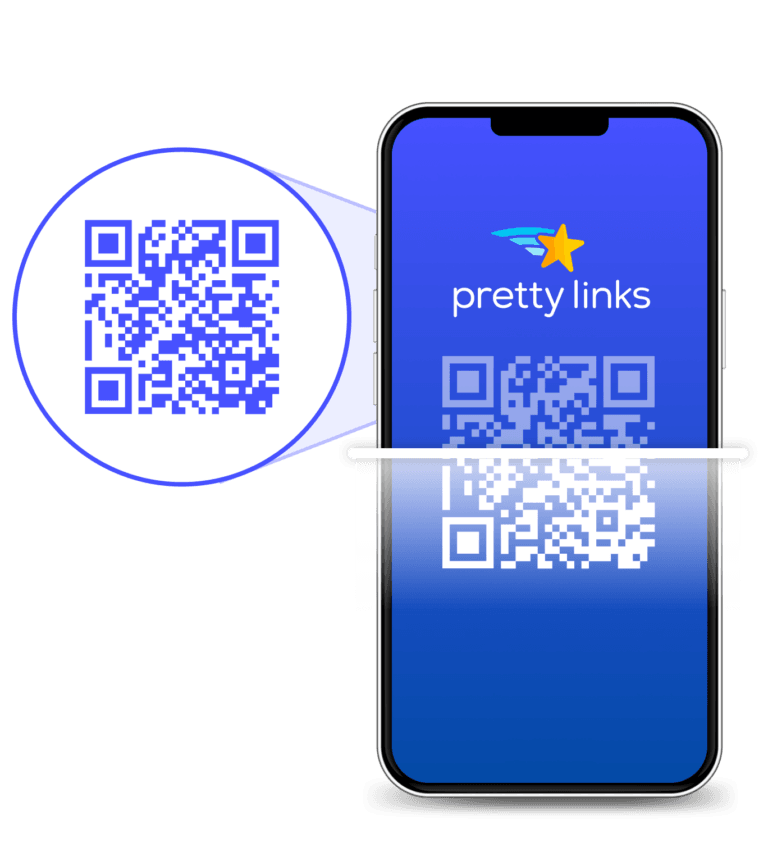 Create, Scan & Sell in Seconds
With our cutting-edge QR code generator, each link you create automatically spawns a QR code that's more than a shortcut –  it's a sales-boosting powerhouse. 
No more grappling with complicated coding or intricate design software. Our platform serves up what you really want: straightforward QR code creation, making it simpler than ever to keep an eye on those soaring sales.
Put Your Brand in the Palm of Every Hand
In today's smartphone-obsessed world, your brand can be as close as a screen tap away with a Pretty Links QR code.
One quick scan delivers your content directly into your audience's hands, be it an affiliate product, your main website, a lineup of your podcasts, or even your social media presence.
Get Pretty Links for WordPress
Marketing Beyond the Screen
Who says you can't be everywhere? A swift scan of your Pretty Links QR code and your content is the main event across billions of mobile devices.
Turn everyday things like flyers, product packaging, or funky SWAG items into your own personal billboards. 
Plus, our QR Codes come loaded with the same nifty tracking you love from our standard pretty links. Get the scoop on how your crowd interacts with your brand– giving you all the ammo you need for your next marketing move. 
Frequently Asked Questions
Curious about Pretty Links? Find answers to commonly asked questions below.