Find and Fix Broken Links
Strengthen your site for a spike in conversion rates!
Get Pretty Links for WordPress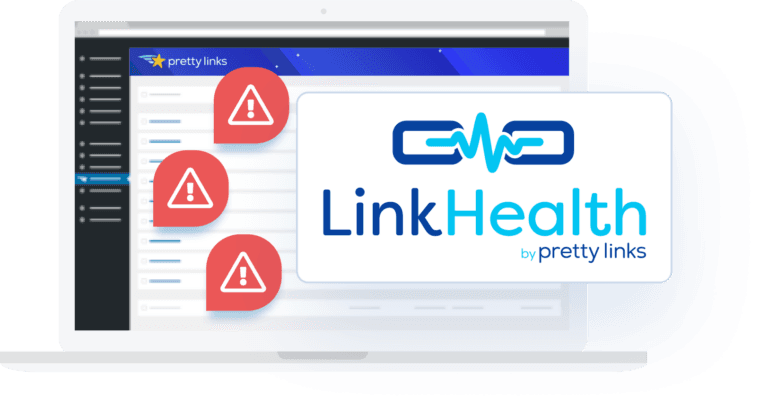 Utmost Care on User Experience
We've all been there – the letdown of clicking on a link, only to land on a 404 error page. It's a disappointment you certainly don't want your visitors to experience.
Link Health ensures a seamless and frustration-free exploration on your site. This integrated feature takes the initiative, scanning your content for any broken links, and flagging them before visitors stumble upon them.
Get Your SEO Back On Its Feet
Broken links can be a real kick to the shin in the digital world – unexpected and downright painful. And it's not just your visitors who wince; search engines also take a hit. 
Link Health helps remove broken link blockages and clears the path to higher SEO rankings, leading to better engagement across your site. Consider it your go-to for an optimized, hiccup-free site.
Get Pretty Links for WordPress
No Need to Go Out-of-Network
Broken links are bound to pop up on your site at some point. All you can do is have a protection plan in place before they cause permanent damage.
Pretty Links has all the coverage you need to keep your site running in tip-top shape. Link Health is built right in and ready to run weekly checkups to report any broken links – automatically.
Frequently Asked Questions
Curious about Pretty Links? Find answers to commonly asked questions below.