How to Find (and Fix) Broken Links on Your Website
As your website grows, you'll find yourself performing numerous regular maintenance tasks. Updating your links is often overlooked; however, failure to fix them can have many negative effects on your site.
Fortunately, you can avoid most consequences by regularly finding and fixing broken links on your website. That way, you can prevent damaging your search engine ranking and creating a poor user experience (UX). The process is simple and you can easily add the task to your usual maintenance routine.
In this post, we'll introduce broken links and explain why they're bad for your site. Then, we'll outline how to find and fix them. We'll also show you how Pretty Links can help you simplify the process. Let's get started!
An Introduction to Broken Links (and Their Impact on Your Site)
In a nutshell, broken links are URLs that cannot be accessed by your website's visitors. When you click on them, they typically lead to a page that displays a "Page Not Found" or 404 error message.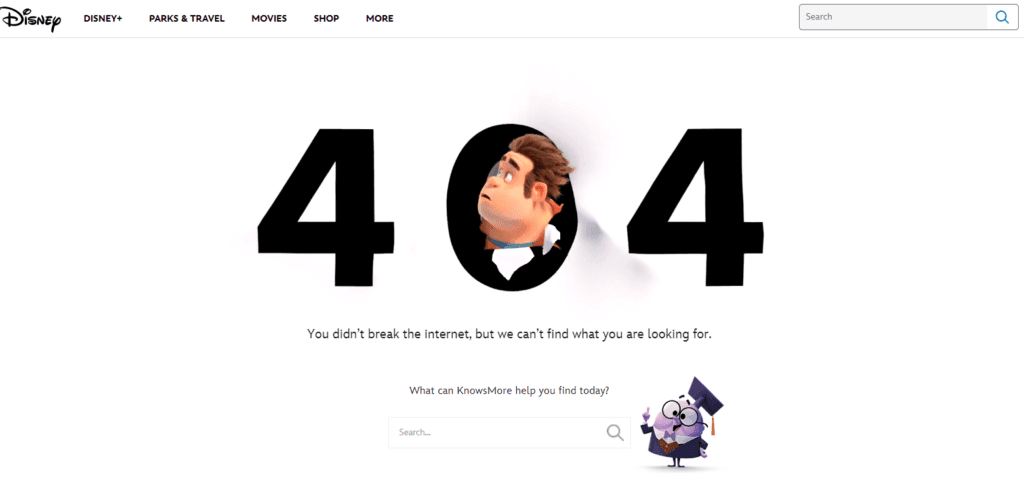 You've probably encountered them yourself, so you may understand how frustrating it is when you can't access the content you're looking for. Typically, this occurs when the page you're trying to navigate to is no longer available, or the link leading to it has changed.
While broken links can be annoying, they can also negatively impact your website in the following ways:
They can make your website appear outdated. With old and broken links sprinkled throughout your site, visitors may think it's been neglected.
They can negatively impact search engine rankings. If Google bots encounter broken links on your site, this can cause crawlability issues. While this is not a direct ranking factor, it makes it more difficult for your content to be effectively and accurately ranked.
They can create a bad UX. Broken links are inconvenient, and this means your users will get less from your website than if your links were all working properly.
With broken links removed from your site and replaced with high-quality links, you can improve the health of your website. You can also provide a more enjoyable (and valuable) experience for your visitors. As you can see, this task is a win-win for you and your visitors alike.
How to Find Broken Links on Your Website (2 Ways)
Now that you know why it's crucial to avoid broken links on your website, let's take a look at some of the easiest ways to find them.
1. Using Your SEO Tools
You may already have a way to locate broken links with your pre-existing SEO software. For example, the popular Screaming Frog tool can help you do the job:
Using its "SEO Spider", you can crawl your site to find any 404 broken link errors.
Alternatively, the All In One SEO (AIOSEO) plugin can also identify broken links with its Redirection Manager. If you don't have either of these tools, but you work with another SEO program, we recommend checking its website and documentation to see if it offers any features for finding broken links.
2. With Google Search Console
If your preferred SEO software can't help you find broken links, Google Search Console is an excellent alternative. This free tool can pinpoint faulty URLs.
You may already use Google Search Console to monitor your site's overall performance. If not, you'll need to go to the Google Search Console home page and click on Start Now:
Then, you'll want to add a "property" to connect your website. There are two ways you can do this. We recommend opting for the new method, which is with your Domain instead of a URL prefix:
This way, you can connect your entire site at once. You'll also need to verify your site ownership. Keep in mind that sometimes this can take a day or two.
Once you do that, you should be able to access the Google Search Console dashboard. Then, under the Index section of your left-hand panel, click on Coverage:
Here, you will be able to see any problems with your links in the Error section. Keep in mind, there are different types of issues that can occur on your site, but for broken links, you should be looking for any 404 errors.
How to Fix Broken Links on Your Website (2 Methods)
Once you know how to find broken links, then it's time to fix them. Let's go over two methods to do just that.
Fixing broken links is simple with Pretty Links. Our all-in-one link management tool shortens and tracks links, and can even generate performance reports.
Once you have Pretty Links set up on your WordPress website, you can begin using it immediately. Go to Pretty Links > Add New Link on the left side of the WordPress dashboard. Here, you can choose a Redirection type, add the Target URL, and choose the slug for your Pretty Link:
The plugin also makes fixing broken links simple. If a pretty link you're using breaks, simply go to the Pretty Links section and select the link you'd like to edit. You can then remove and replace the broken URL from the Target URL box, which will change all instances of that Pretty Link.
2. Manually Fix Broken Links
While not as effective, fixing broken links manually can work too. However, this means you also have to find them manually.
There are a few benefits to this process. Primarily, it enables you to revisit content to see if it still works for your site and brand. Content evaluation is something that's often overlooked, but doing it when hunting down broken links can kill two birds with one stone.
It's definitely a time-consuming process, yet simple. You'll need to visit each page of your website and click on each link to see if it leads to a live site or an error page. What's more, because you're checking out each page, you can also replace outdated links with high-quality ones if the need arises. This can further benefit your site's search engine rankings.
Conclusion
Broken and outdated links can have many consequences for your website, including damaging your reputation and search engine rankings. Therefore, you're only hurting yourself if you neglect them. Fortunately, there is a way to keep an eye on your website's links so you can avoid any negative effects.
You can use your SEO tools or Google Search Console to find broken links. Then, you can pair your preferred method with our Pretty Links plugin to make fixing links a breeze. Alternatively, you can find and fix links manually, but we don't recommend this unless you have lots of extra time on your hands.
Do you have any other questions about dealing with broken links? Let us know in the comments section.
If you liked this article, be sure to follow us on Facebook, Twitter, Pinterest, and LinkedIn! And don't forget to subscribe to our newsletter!