3 Link Building Techniques to Help You Boost Engagement
Search engines like Google take a lot of factors into consideration when determining how highly they rank your website's pages. Security, loading speed, and quality all contribute. In addition, the number of links that point towards your site is of particular importance.

Encouraging lots of links back to your content can take plenty of time and effort, so it may require you to do some out-of-the-box thinking. Fortunately there are numerous effective methods that are likely to make a real difference to your site's search rankings.

In this post, we'll explain what 'link building' is and why it's important. We'll then highlight some link building techniques that you can implement, and discuss how each one can improve engagement with both your site and business. Let's get to it!
What Link Building Is (And Why It Matters)
At this stage, it's fair to say that most website owners are aware of how important it is to implement careful Search Engine Optimization (SEO). Without it, your site could become virtually invisible. By putting in the work to optimize your site, on the other hand, you can be well on your way to high levels of traffic and sales.

There are numerous effective ways of boosting your site's SEO. For example, 'link building' refers to the process of encouraging other sites to link back to your content. The resulting external links are also known as 'backlinks'.

The more websites that contain links to your content, the more highly search engines like Google tend to rank it. Backlinks are considered to be a sign of authority – something indicating that your website is more likely to include useful information than other pages on the same topic. As a result, Google may boost the visibility of your site by giving it a higher ranking.
3 Link Building Techniques to Help You Boost Engagement
It's important to note that while link building is an effective tool, it's vital to not abandon more traditional SEO methods. You'll need to implement various tactics if you want to boost your ratings.
At the same time, link building should be a key part of your overall SEO plan. With that in mind, here are three effective link building techniques you can try out.
1. Create Highly-Shareable Infographics
When browsing the web for statistics or factual information, it's likely that you'll have come across at least one infographic. Infographics display important details in a more digestible way – and creating your own is a smart way to boost your link building strategy: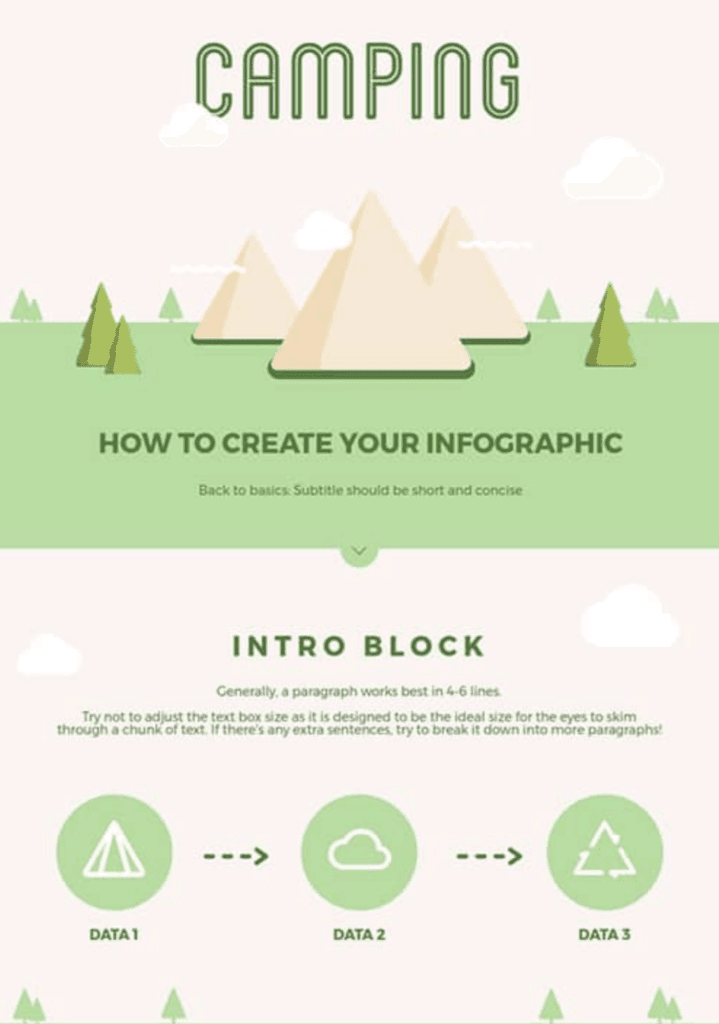 This is because infographics often prove popular with both casual browsers and other businesses. Your audience is more likely to share infographics than many other types of content, and may even credit you by including a link back to your site. If this occurs regularly, you'll be able to quickly gain plenty of backlinks.

The only potential downside of creating infographics is that it can be a lengthy process. Infographics will need to be aesthetically pleasing if you want them to be successful, so it may be worth hiring a graphic designer. If you want a more cost-effective option, however, there are plenty of online tools like Picktochart that you can use.
2. Produce Content That Is Relevant
If you've been running your website for a while, take a look at the content it contains. How much of that content is now outdated? Old posts are less likely to be viewed or shared, especially if they contain information that's no longer relevant.
As we've already discussed, creating content that is highly-shareable is one of the fastest ways to build up backlinks. The more people who share your content, the more backlinks you'll receive – whether on other websites or social media. There's been much discussion about whether social shares count towards SEO, but many studies have found a strong correlation between the two.

The work required to create relevant content will depend on the kind of site you run. For example, if you publish plugin roundups or reviews, you can easily update your articles each year as new tools are released. Updating older content is just as important as creating new pieces.

You could also try to produce trend-driven content. To do that, use tools like Google Trends (or even just social media platforms) to identify the topics that have your audience talking. Posts that relate to those topics are more likely to grab the attention of your audience, and encourage shares.

3. Implement the 'Skyscraper' Technique
As we touched on earlier, effective link building often requires some more creative tactics. This is where the 'Skyscraper Technique' comes in. This method is all about finding popular content, and creating your own, better version – usually by including more high-quality and relevant information.

This is a useful approach because every time someone uses a search engine to find information, they'll need to determine which website is the best source. Many people will check out several results, and quickly scan them to see which offers the most comprehensive and relevant content.

The Skyscraper Technique takes advantage of this tendency. To use it, begin by identifying an area of interest to your audience, and do a quick Google search for any keywords that relate to it. You'll then need to examine the top-ranking results, and determine their strengths and weaknesses.

From there, you can build a 'skyscraper'. This is a post or page that offers a greater range of high-quality content than the other top results. You can design your content specifically to outdo your competitors in their weaker areas. The goal is that by creating an 'ultimate resource' on a specific topic, you'll be able to beat your competition to a high-ranking spot.
Conclusion
Although you shouldn't abandon more traditional SEO tactics, adding link building to your strategy can help you rise in the rankings more quickly. Having plenty of backlinks indicates to Google that your site is a credible source of information, and can assist browsers with their relevant queries.

To boost engagement on your site via link building, you can:

Create highly-shareable infographics that contain your website's URL.
Produce content that is relevant and driven by recent trends.
Use the Skyscraper Technique to drive traffic.
Do you have any further questions about link building? Let us know in the comments section below!