3 Automated Redirects for Improving Your Site's Effectiveness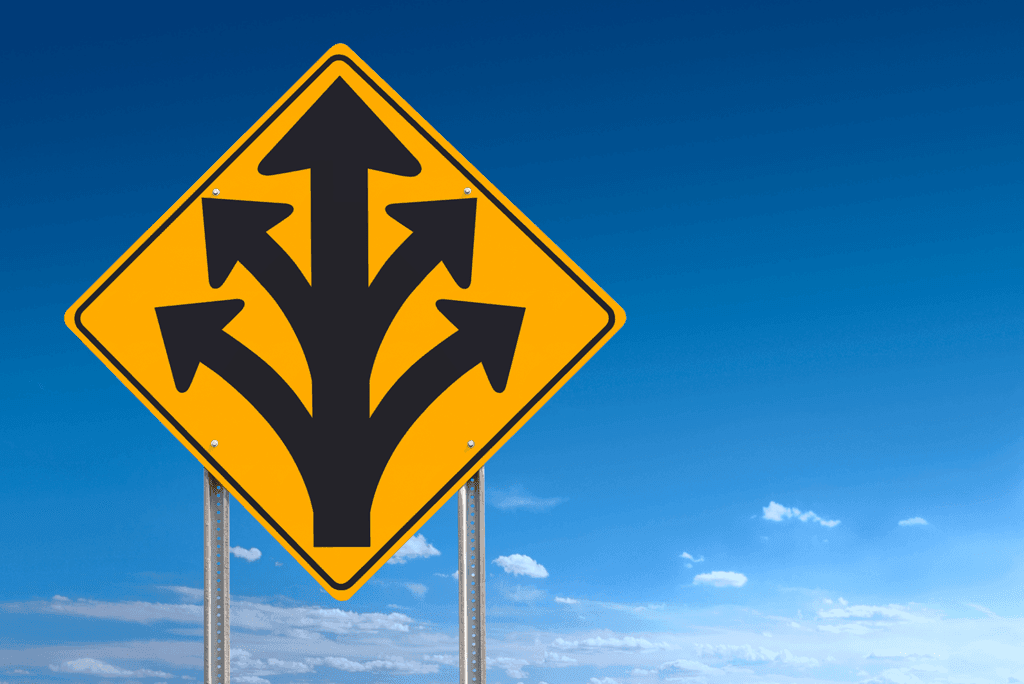 Link redirects are useful, but are an often overlooked tool for site management. Manually implementing them can also be a time sink, but automating them can help solve the issue and also offer some user-focused benefits into the bargain.
Automated redirects enable you to send users to a targeted web page based on their location, their device, or the time they're visiting a URL. They can benefit you and your website's visitors significantly, enabling you to segment your audience and improve User Experience (UX).
In this post, we'll outline three of the most effective link redirects you can use to improve your website. You'll learn when it's best to use them and how to implement each with the help of Pretty Links. Let's get started!
What Automated Redirects Are (And Why You Should Use Them)
Automated redirects send users to specific URLs based on your preset parameters. There are many reasons to use automated redirects on your website. However, we're going to look more closely at reasons related to targeting users and improving your site's effectiveness. For example, automated redirects:
Help you to segment your audience. You can target small groups for better results with very little effort.
Make it easy to use one URL for multiple web pages. This is great for marketing campaigns, and it makes the entire process easier overall.
Improve User Experience (UX). With a tailored experience, your site's visitors will receive improved content that's targeted to them.
Overall, automated redirects offer site visitors a personalized experience. Even better, they're easy to set up and take little to no maintenance on your end.
3 Automated Redirects For Improving Your Site's Effectiveness
With a clearer understanding of automated redirects (and what they can do for your website), let's look at three specific kinds you can use. Of course, you don't need to use them all on your site to see the advantages. However, each provides unique benefits. Let's dive in!
1. Geography-Based Redirects
Using this type of redirect enables you to target users in specific areas (including countries, states, and cities). With geography-based redirects, you can tailor your campaigns and offers based on locale, which could impact on your visitors' buying behaviors positively.
You can see a good, popular example of geography-based redirection on international shopping websites, such as La Redoute. When navigating to the website, you're offered the choice of either a UK or US website (and redirected accordingly) based on your location:
Once the user has been directed, you then get the opportunity to provide offers based on location or location-based events. This increases the 'good' traffic you'll receive, which (of course) could bolster conversions.
2. Technology-Based Redirects
The way a user views your website depends on many factors, one of which is technology. Smart devices and desktops all display websites differently, which can affect user experience. With technology-based redirects, you can ensure the visual experience of each user is appropriate for their device.
Many major websites – including Google and Facebook – offer both desktop and mobile views. This is because the way a website is displayed can seriously impact UX. Take, for example, the desktop version of Facebook as viewed on a mobile device: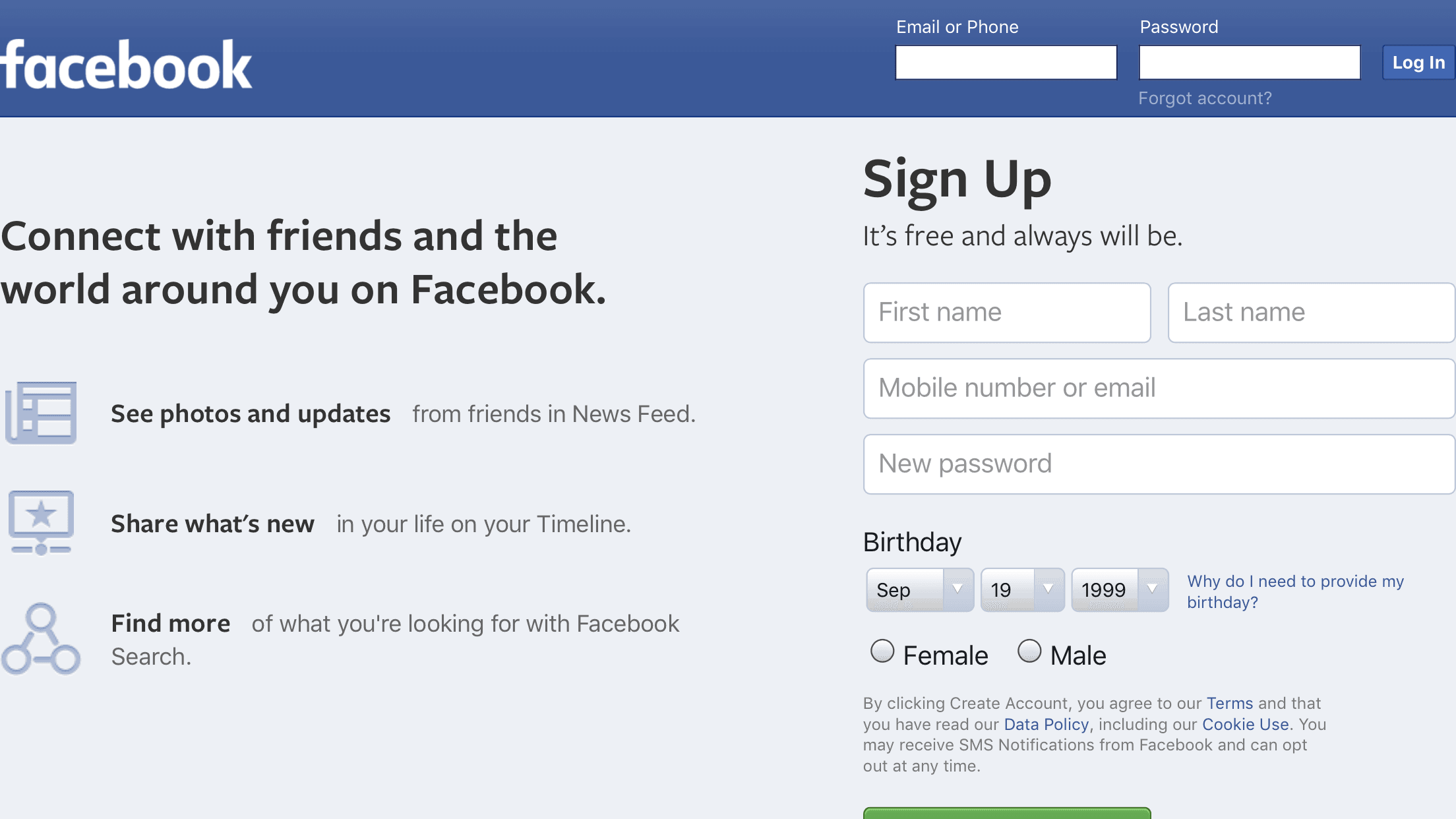 Displayed on a mobile browser, the desktop version is clunky, with elements set to the edges of the screen. Regardless of their device, if this was the default for all users, this could mean less time spent on the site (which can lower conversion rates).
3. Time-Based Redirects
Time-based redirects are those that direct users to different links based on the time they click. This is excellent for marketing campaigns. You don't have to worry about expiring links either – simply set up the time-based redirect, then add another redirection URL once time runs out on the campaign.
Coupons and special offers are generally tailor-made for time-based redirects. Once the offer has expired, users will get redirected to a dedicated page when they click the link, as seen on Gabby Bernstein's website:
These redirects – just as the other two mentioned above – are entirely customizable. This means you can redirect to a dedicated page (such as the one above), or your website's home page.
How to Set Up Automated Redirects With Pretty Links

Pretty Links is a link shortening plugin with a myriad of features, including customizable automated redirects such as geography, technology, and time-based options. To get started, you'll need to purchase a plan and install the plugin on your WordPress back end.
When you're ready, go to Pretty Links > Add New Link on your WordPress dashboard. Now, begin to create your Pretty Link by filling in the fields, then scroll down to Pro Options. Open the Dynamic Redirection drop-down menu and choose from Rotation, Geographic, Technology, and Time:
When you've made your selection, a new menu will appear that enables you to customize the redirect as you'd like. Once you're done, click Create, and you're all set!
Conclusion
Automated redirects can be a useful marketing tool for your website, as they enable you to segment your audience efficiently. Doing so means you can target those users more effectively, which potentially lends itself to improved UX and conversions.
In this post, we've outlined three automated redirects you can use on your website. To quickly recap, they include:
Geography-based redirects.
Technology-based redirects.
Time-based redirects.
Do you have any questions about automated redirects, or how to use them with Pretty Links? Let us know in the comments section below!